Surgeons in Israel performed a miracle surgery and managed to reattach a boy's head after he was hit by a car while riding his bike, a Jerusalem hospital announced this week.
Suleiman Hassan, a 12-year-old Palestinian from the West Bank, suffered what is known as an internal decapitation, with his skull detached from the top vertebrae of his spine — officially known as a bilateral atlanto occipital joint dislocation, according to The Times of Israel.
Hassan was riding his bike when a car hit him. The boy was rushed to Hadassah Medical Center and immediately put into surgery in the trauma unit. The doctors said his head was "almost completely detached from the base of his neck."
Dr. Ohad Einav, the orthopedic specialist who led the operation, said the procedure took several hours and required the doctors to use "new plates and fixations in the damaged area."
The operation occurred in June, but doctors waited a month to announce the results. The hospital recently discharged Hassan with a cervical splint and will continue to monitor his recovery.
RESISTANCE TRAINING CAN ALLEVIATE ALZHEIMER'S DISEASE SYMPTOMS, RESEARCH SUGGESTS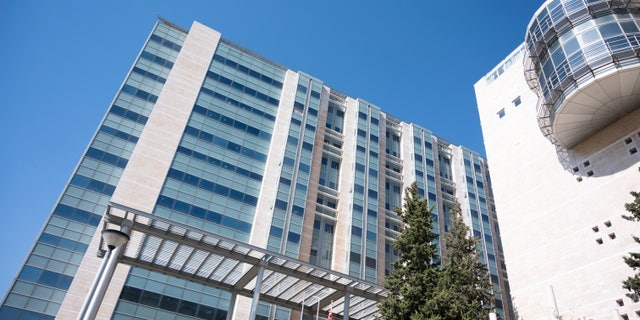 The sun shines on Hadassah Medical Center in Jerusalem. (Christophe Gateau/picture alliance via Getty Images)
"The fact that such a child has no neurological deficits or sensory or motor dysfunction and that he is functioning normally and walking without an aid after such a long process is no small thing," Einav said.
"What saved him were professionalism, technology and quick decision-making by the trauma and orthopedics team," TPS reported the father as saying.
Dr. Marc Siegel, Clinical Professor of Medicine and a practicing internist at NYU Langone Medical Center and Fox News contributor, told Fox News Digital that the "amazing" surgery was only possible if major blood vessels remained intact.
"The key is preserving blood flow to the brain," Siegel said. "It sounds like — from the story — that the major blood vessels were likely not severed and that this involved an orthopedic rebuilding — probably using rods and reattaching ligaments and possibly bone grafts and implants."