We all put our hard-earned money into our health insurance plans and trust that our information is always being kept private. However, scammers will do everything they can to try to get whatever they can on you, and recently, many of these cybercriminals are going after Medicare numbers. Here are some of my tips to make sure this never happens to you.
CLICK TO GET KURT'S FREE CYBERGUY NEWSLETTER WITH SECURITY ALERTS, QUICK TIPS, TECH REVIEWS, AND EASY HOW-TO'S TO MAKE YOU SMARTER
Why would a scammer want my Medicare number?
Believe it or not, your Medicare number can open a whole world of information for a malicious hacker. Once obtained, a hacker can pretty much use your medical insurance as if it were their own. They can make co-payments, file for claims and reimbursements, get any kind of treatment that your benefits cover, and completely max out your benefits without you knowing.
TALKING TO ANIMALS? SEE WHAT AI IS MAKING POSSIBLE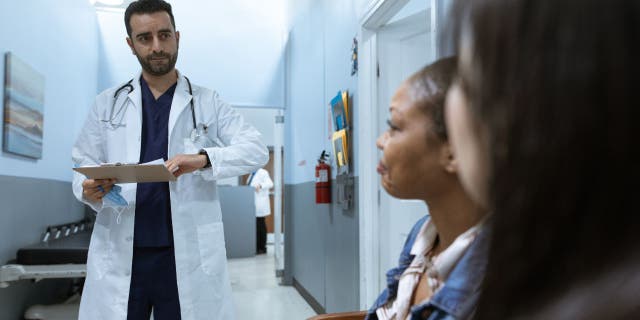 Scammers can use your Medicare number without you even knowing it.
This means that if you have a medical emergency and need to use your benefits, you may find that you cannot get the care you need because the scammer has already used everything you have. Their medical history will become part of your medical history, and you would be sent all the medical bills to pay off. It can be an innocent person's worst nightmare.
DON'T FALL FOR GEEK SQUAD, PAYPAL SCAM ALERT
What are some warning signs I should know about?
If you are unaware of the warning signs indicating that your Medicare number has been stolen, it will be difficult to detect and prevent fraud at an early stage. So here are things to look out for.
1. Unsolicited call asking to confirm Medicare number
One clear sign is when someone calls you asking you to confirm your Medicare number. Many scammers will pretend to be Medicare representatives over the phone and have public information on you, like your name and date of birth. A Medicare representative will never call you over the phone unless they are invited to do so first. Do not give your Medicare number to anyone you do not know over the phone.
MORE: DO NOT FALL FOR THIS MEDICAL EQUIPMENT SCAM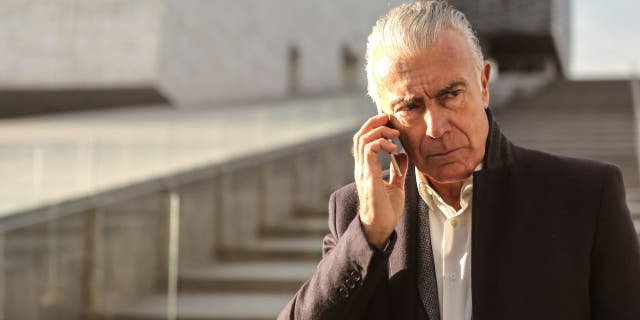 Many scammers will pretend to be Medicare representatives over the phone and have public information on you.
2. Asking for your Social Security number and banking info
A scammer may also ask for your details like your Social Security number and banking information, which you should never give away either whether it's over the phone or via email.
3. Tricking you into a health care setting
Some scammers will even try to trick you into a health care setting where you might feel safe, such as an examination room or pharmacy counter. You should not be discussing Medicare plans with anyone other than your doctor or the insurance company itself.
4. Pushing for a payment
A scammer may push for a payment online or over the phone without sending you a bill or will pressure you to sign an enrollment form before you're ready.
5. Pitching a different product
Scammers may pitch a different product, such as a life insurance policy, instead of sticking to Medicare plans.
6.  Charging you a fee to turn your enrollment into a plan
The process of enrolling in a Medicare plan can be complicated and overwhelming for many people. Unfortunately, scammers often take advantage of this confusion by offering fraudulent services that promise to help people navigate the enrollment process.
7. Requesting you share contact information for your loved ones
Scammers may also request that you share the names, phone numbers and addresses of your family members and friends so they can pitch their scams to them.
8. Visiting you without your invitation
A fraudster might also attempt to pull off a Medicare scam by visiting you without your invitation to sell you a plan.
9. Offering freebies
Scammers may offer free gifts or other incentives to entice you to sign up for their plan. For example, they may offer a free health screening or a gift card in exchange for enrolling. Don't fall for these freebies.
HOW THIS SAFE BROWSING FEATURE IS USING AI TO STAY AHEAD OF SCAMMERS
How can I prevent this from happening?
If you ever receive a call out of the blue from someone claiming to be from Medicare, hang up. If someone comes to your door claiming to be from Medicare don't answer the door.
If you know your information has been stolen already, or if you're simply getting a new Medicare card, it's best that you destroy your old Medicare card and contact Medicare immediately to get a new one. Some imposters try to claim that you need to return your old Medicare card to get a new one. However, this is just a way for them to get your information. The government recommends that you never give your old card to anyone and always destroy your old card.
FOR MORE SECURITY ALERTS LIKE THIS SUBSCRIBE TO MY FREE CYBERGUY REPORT NEWSLETTER AT CYBERGUY.COM/NEWSLETTER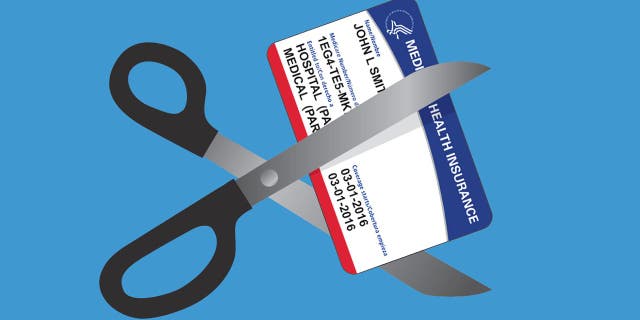 If you need a new Medicare card, destroy the old one. ( )
MORE: TOP WAYS TO SAFEGUARD AGAINST SOCIAL SECURITY NUMBER FRAUD
Only give your Medicare number to your trusted health care providers, such as doctors, pharmacists, insurers and state health agencies that work with Medicare. Anyone else asking for that information is likely a scammer.
Use Identity theft protection. Identity Theft protection companies can monitor personal information like your home title, Social Security number, phone number and email address and alert you if it is being sold on the dark web or being used to open an account. They can also assist you in freezing your bank and credit card accounts to prevent further unauthorized use by criminals.
One of the best parts of using my No. 1 pick includes identity theft insurance of up to $1 million to cover losses and legal fees and a white glove fraud resolution team where a U.S.-based case manager helps you recover any losses.
See my tips and best picks on how to protect yourself from identity theft by heading to CyberGuy.com/IdentityTheft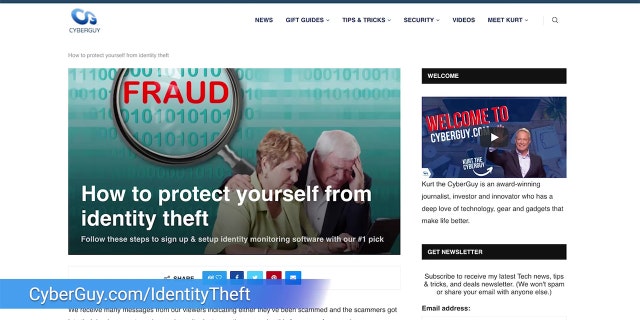 Go to CyberGuy.com/IdentityTheft to see tips and best picks on how to protect yourself from identity theft. (CyberGuy.com)
Have you been a victim of a Medicare scam? Let us know by writing us at CyberGuy.com/Contact 
FOR MORE OF MY TIPS, SUBSCRIBE TO MY FREE CYBERGUY REPORT NEWSLETTER AT CYBERGUY.COM/NEWSLETTER 
Copyright 2023 CyberGuy.com. All rights reserved.