El Salvador President Nayib Bukele said Thursday he wants to cut the number of municipalities in the country from 262 to 44 to reduce the tax burden.
The proposal would require the approval of the country's Legislative Assembly, in which Bukele's party and its allies hold a majority. The president also proposed reducing the number of lawmakers in that body from 84 to 60.
"How is it possible that in a territory of 8,100 square miles we have 262 municipalities?" Bukele said in a speech marking his fourth year in office. The president's New Ideas party controls the majority of the current municipalities.
The president said local identities would not be lost, but rather converted into districts by the same name.
"The president changes the country's political distribution with electoral ends," the party's congressional delegation said via Twitter.
Bukele's supporters shouted "re-election, re-election, re-election" during the president's speech.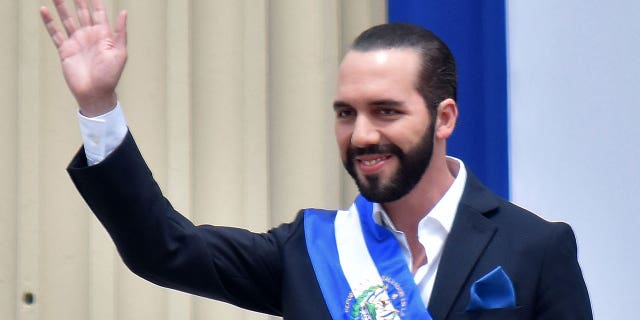 El Salvador's president, Nayib Bukele, waves during his inauguration ceremony at Gerardo Barrios Square outside the National Palace in downtown San Salvador, on June 1, 2019. (Photo credit should read OSCAR RIVERA/AFP via Getty Images)
Bukele also said authorities were carrying out searches of all of the properties of former President Alfredo Cristiani who governed El Salvador from 1989 to 1994. It was not clear what the objective of the searches was.
On Nov. 16, 1989, an elite commando unit killed the six priests — five Spaniards and one Salvadoran — along with their housekeeper and the housekeeper's daughter in the priests' residence. The killers tried to make the massacre appear as though it had been carried out by leftist guerrillas.