A Bradenton, Florida, convicted felon allegedly shot and killed a man in self-defense on Sunday after a man approached him wielding a machete.
Bradenton Police Department officers responded to a reported shooting at about 3:30 a.m. on Sunday, and when they arrived, they found a man suffering from two gunshot wounds.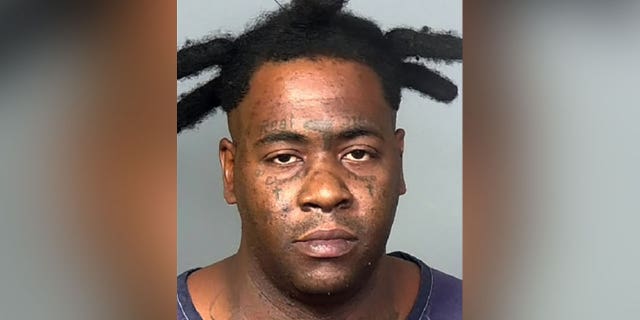 Bruce Brooks booking photo (Bradenton Police Department)
The victim, who has not been named by police, was transported to an area hospital and later pronounced dead.
AIDEN FUCCI'S MOTHER SENTENCED FOR TAMPERING WITH EVIDENCE IN CHEERLEADER TRISTYN BAILEY'S MURDER
Investigators attempted to located 35-year-old Bruce Brooks, who fled the scene after shooting the man, though police said he was not a suspect.
Brooks, who has a prior felony conviction, eventually contacted investigators and told them shortly before 3:30 a.m., the 32-year-old victim had been involved in a domestic dispute outside his home.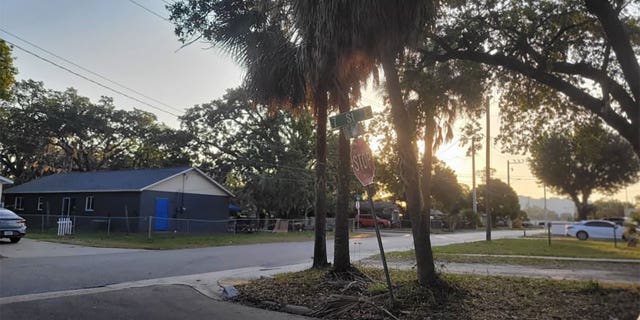 The Bradenton Police Department in Florida responded to a shooting on Sunday morning after a convicted felon fatally shot and killed a man in self-defense. (Bradenton Police Department)
Brooks said the argument later escalated to the victim yelling at neighbors before arming himself with a machete, walking onto a neighboring yard and approaching Brooks.
FLORIDA POLICE LOOKING FOR PERSONS OF INTEREST IN CONNECTION TO DECEASED NEWBORN FOUND IN DUMPSTER
At the time, he said, he was sleeping in the carport.
When Brooks woke up and saw the victim walking toward him with a machete, he shot the victim with a handgun in self-defense, police said.
But because Brooks is a convicted felon, he is prohibited from possessing a firearm.
FLORIDA MAN ACCUSED OF RANDOMLY STABBING GAS STATION EMPLOYEE LESS THAN A MONTH AFTER BEING LET OUT OF JAIL
Ultimately, he was charged with possession of a firearm by a convicted felon.
Police said the investigation is ongoing, and anyone with information about the incident are encouraged to contact Detective Jeff Beckley or Detective Todd Freed by calling 941-932-9300.
CLICK HERE TO GET THE FOX NEWS APP
Those wishing to remain anonymous can call Crime Stoppers at 1-866-634-8477.