A former Russian Black Sea submarine commander accused of killing dozens in Ukraine and blackballed by Kyiv as an alleged war criminal was reportedly assassinated in southern Russia while on his morning run Monday.
Stanislav Rzhitsky, 42, was shot seven times while running in an empty city park around 6 a.m. in the southern Russian city of Krasnodar, roughly 145 miles from the Kerch Bridge which connects mainland Russia to the Crimean Peninsula.
Personal details regarding Rzhitsky's home address and picture had been previously disclosed on a Ukrainian website known as Myrotvorets, which reportedly means "Peacemaker," and serves as an unofficial database chocked full of people considered to be enemies of Ukraine.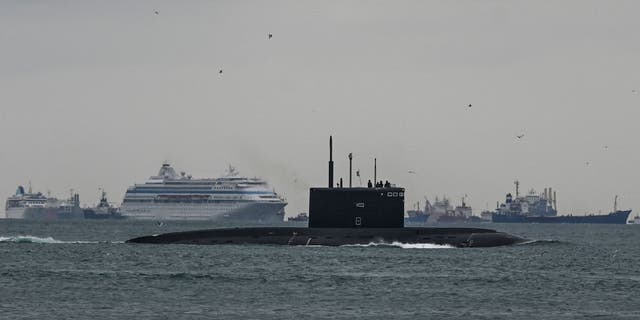 Russian navy's diesel-electric Kilo-class submarine Rostov-on-Don sails through the Bosphorus Strait on the way to the Black Sea past Istanbul on Feb. 13, 2022. (Ozan Kose/AFP via Getty Images)
SUNAK DOUBLES DOWN TO BIDEN ON UK OPPOSITION TO US SENDING CLUSTER MUNITIONS TO UKRAINE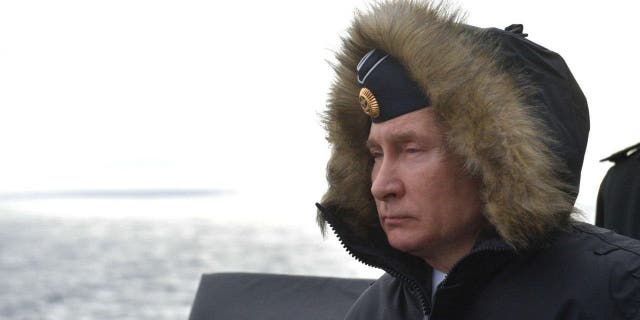 Russian President Vladimir Putin watches a naval exercise from the Marshal Ustinov missile cruiser in the Black Sea on Jan. 9, 2020. (Alexei Druzhinin/Russian Presidential Press and Information Office/Handout/Anadolu Agency via Getty Images)
RUSSIAN AIRSTRIKE HITS SCHOOL, KILLS 4 DURING AID DISTRIBUTION, UKRAINE SAYS
Ukraine's defense intelligence agency posted details of the killing on its Telegram channel Tuesday and said a Makarov pistol was used to fire seven shots at the commander.
"As a result of gunshot wounds, Rzytskyi died on the spot," the GUR agency said. "Due to heavy rain, the park was deserted, so there are no witnesses who could provide details or identify the attacker."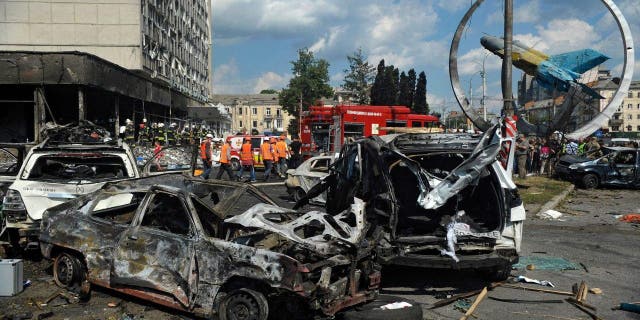 Burnt-out cars are pictured at the scene of the Russian missile attack on central Vinnytsia, Ukraine, July 14, 2022. Twenty-three civilians were reported killed after Kalibr cruise missiles launched by the Russian military from a submarine in the Black Sea hit downtown Vinnytsia. (Oleksandr Lapin/ Ukrinform/Future Publishing via Getty Images)
CLICK HERE TO GET THE FOX NEWS APP
A telegram channel run by pro-Ukrainian individuals that have reportedly claimed to have carried out hundreds of sabotage attacks in Russia alleged that Rzhitsky was believed to have been involved in the July 2022 submarine-launched strike on the Ukrainian city of Vinnytsia that killed at least 23 people, including a 4-year-old girl.
At least two other pro-war Russian individuals detailed in the Myrotvorets database have been killed while in Russia since the war in Ukraine began some 17 months ago, found Reuters.