Freshman Congressman Maxwell Frost, D-Fla., sent a explicit message to his home state's governor while onstage at the recent Paramore concert, screaming "F— Ron DeSantis! F— fascism!"
Frost's slam of the governor came about a week after Paramore lead singer Hayley Williams uttered her own expletive-laden tear down of the 2024 GOP presidential candidate to a crowd during a previous show.
The young Democratic lawmaker and music lover joined Paramore onstage towards the end of their Washington D.C. set Friday, where he performed one the band's most famous songs, but not before throwing out some serious political trash talk before rabid fans.
AI HAS KEANU REEVES, HARRISON FORD, ELON MUSK'S EX-GIRLFRIEND GRIMES AT ODDS OVER ITS USE
VAN HALEN'S EX-MANAGER TELLS ALL IN NEW MEMOIR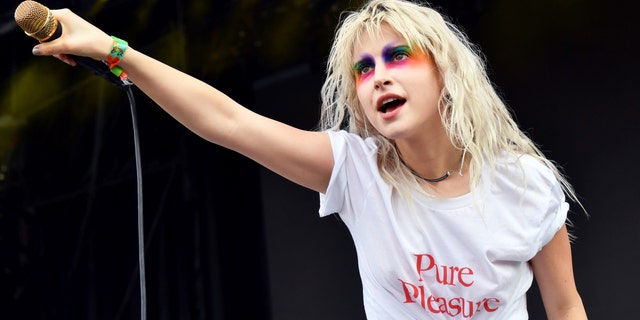 Hayley Williams of Paramore performs on What Stage during day 2 of the 2018 Bonnaroo Arts And Music Festival on June 8, 2018 in Manchester, Tennessee.  ((Photo by Jeff Kravitz/FilmMagic for Bonnaroo Arts And Music Festival))
After the show, Frost addressed his controversial statement on Twitter. In one tweet, he declared, "I said what I said." And in response to a conservative account sharing the clip, he replied, "lol they're so mad."
In response to video of him performing, Frost wrote, "Very grateful for this moment. I've been practicing in the shower for YEARS."
She then asked the audience, "So, is that comfortable enough for anyone?"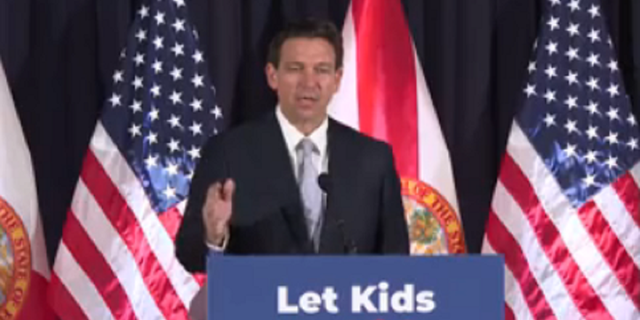 Florida Gov. Ron DeSantis speaks on Wednesday, May 17 prior to signing the five bills at an event in Tampa. (Fox News)