The American healthcare system is broken. Despite spending twice as much per capita on healthcare as the people of any other nation, nearly $13,000 per person, we have 85 million Americans who are uninsured or underinsured and more than 500,000 households who go bankrupt each year because of medically related bills.
Further, while insurance companies make tens of billions a year in profits, we have a major shortage of doctors, nurses, dentists and mental health practitioners. Even with decent insurance it is increasingly difficult for many patients to arrange timely visits with their doctors.
One of the reasons that our healthcare system is so broken and expensive is the outrageously high cost of prescription drugs. In the United States we pay, by far, the highest prices in the world for prescription drugs. Here are just a few examples of what we pay compared to other countries:
AMERICAN MEDICAL ASSOCIATION ADOPTS NEW POLICY ON HEALTHY WEIGHT ASSESSMENT
Gilead is charging Americans with non-Hodgkin's lymphoma $424,000 for Yescarta – a therapy that can be purchased in Japan for just $212,000.
Even more disturbing is the reality that over half of the new drugs coming onto the market today cost more than $220,000, while a number of them actually cost over $1 million.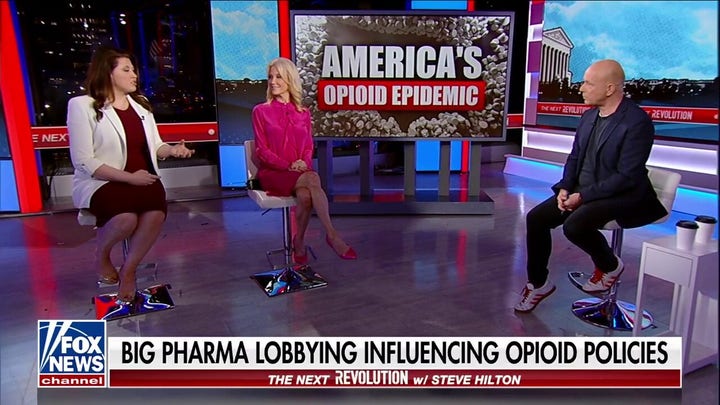 Video
While 85% of foundational cancer research is funded by U.S. taxpayers, the median cost of new cancer drugs has gone up by more than 300% over the past decade.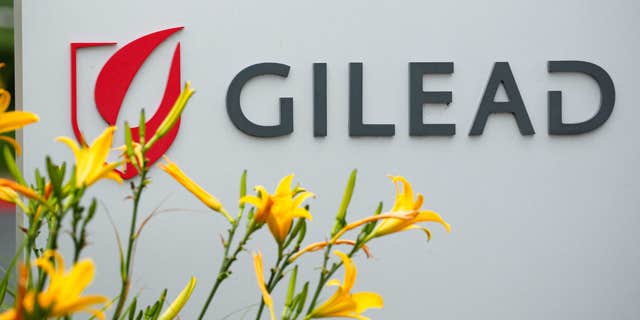 Gilead's non-Hodgkin's lymphoma treatment costs $424,000 for Yescarta – which is double what it costs in Japan.   (REUTERS/Mike Blake/File Photo/File Photo)
Myalept, a therapy to treat leptin deficiency is now being sold in the U.S. at a price of $1.9 million after the FDA approved it in 2014.
The high cost of prescription drugs leads to higher health care costs by driving up hospital bills and insurance costs. It also increases Medicare premiums and threatens the very solvency of that program as Medicare is forced to pay the sky-high prices that the drug companies demand.
Further, with one out of four Americans unable to afford the prescriptions their doctors prescribe, many of our people become sicker than they should and far too many have died unnecessarily.
And what is the result of all that political power? With very few exceptions the drug companies are totally unregulated. They can set their prices to any level for any reason they want. And they do!
While the recently passed Inflation Reduction Act takes some very modest steps forward, it is clear that we have to do much more.
The high cost of prescription drugs leads to higher health care costs by driving up hospital bills and insurance costs. It also increases Medicare premiums and threatens the very solvency of that program as Medicare is forced to pay the sky-high prices that the drug companies demand.  

In February, the HELP Committee launched an investigation into the greed of the pharmaceutical industry and the excessive compensation packages they pay their CEOs. We found that in 2021, while hundreds of thousands of Americans died from COVID-19, 50 drug company executives in just ten companies made $1.9 billion in total compensation and are in line to receive up to $2.8 billion in golden parachutes once they leave their companies.

In March, the HELP Committee held a hearing on the absurdity of Moderna quadrupling the price of its COVID-19 vaccine to $130 after receiving $12 billion in taxpayer funding from the federal government.

While Moderna has refused to lower the outrageous price of this vaccine, it has committed to making sure that every uninsured American will be able to receive it for free at pharmacies throughout the country.

This month, the HELP Committee released a report finding that half of prescription drugs invented with the assistance of the National Institutes of Health (NIH) now cost over $111,000. In other words, despite taxpayers funding the research for many drugs we are still forced to pay outrageously high prices.

Further, while insurance companies make tens of billions a year in profits, we have a major shortage of doctors, nurses, dentists and mental health practitioners. Even with decent insurance it is increasingly difficult for many patients to arrange timely visits with their doctors. 

Specifically, I asked HHS to use its authority under existing law to break the patent monopoly on Leqembi if the manufacturers of this drug refuse to lower its price.

Further, just a few weeks ago, I made it clear to the Biden administration that I will not support any nominee to lead a federal health care agency until the administration releases a comprehensive plan to substantially lower the price of prescription drugs.

Video

For decades, presidents of both political parties have talked about significantly lowering drug prices, but very little has happened. Now is the time for real action.

If this legislation were signed into law, it would save Medicare $835 billion over the next decade and cut the price Medicare pays for prescription drugs in half.

I will soon be introducing legislation to cut the price of prescription drugs by at least 50% by preventing the pharmaceutical industry from charging more for medicine in the U.S. than they do in Canada, Britain, Germany, France and Japan – a concept that is not only supported by progressives, but former President Donald Trump.

I will be introducing legislation to allow patients, pharmacists and wholesalers to purchase affordable prescription drugs from Canada, the United Kingdom and other major countries with strong safety standards.

CLICK HERE TO READ MORE FROM SEN. BERNIE SANDERS