As much as they love the game show, "Jeopardy!" fans are known for their overt criticism of the hosts, the contestants and the clues.
Monday night was no exception, when Ken Jennings returned as host, taking over for Mayim Bialik. Although Jennings and Bialik are both hosts of the show, they typically split the season.
The shows, which are taped months in advance, were shot in conjunction with Hollywood's writers strike, which Bialik chose to support by stepping down from her hosting duties.
Fans welcomed Jennings with open arms on Monday, taking to social media to voice their satisfaction with his return.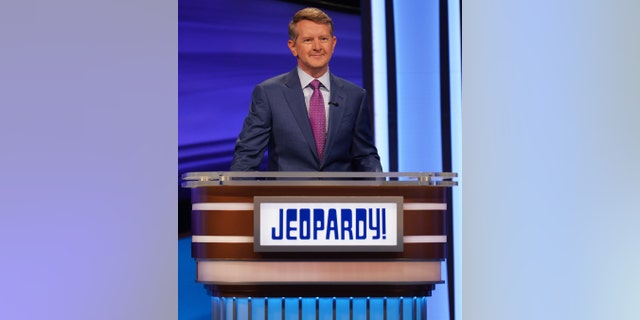 "Jeopardy!" fans were excited to have Ken Jennings back on the air as host. (Christopher Willard/ABC)
Fans were quick to slam Bialik, suggesting Jennings take over as permanent host of the game show.
"Ken Jennings is soooo much better than Mayim Bialik as Jeopardy host. Please don't let her back on the air," one opinionated fan wrote.
"Can we just make Ken Jennings the permanent Jeopardy host already?! He's way more personable than Mayim Bialik," another added.
Another complimented her decision to stand with the writers, tweeting, "I have missed Ken's delivery but wish he hadn't crossed the picket line. I respect Mayim joining the strike."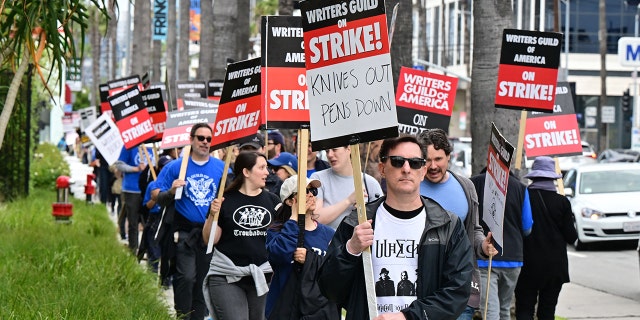 The writers strike has been ongoing since May 2. (FREDERIC J. BROWN/AFP)
CLICK HERE TO GET THE FOX NEWS APP
The writers' strike, spearheaded by the Writers Guild of America, has been ongoing since the beginning of May. Thousands of writers are protesting for better pay and other job securities.
"This is a VERY small town, Ken Jennings, and we will all remember this," he shared to Facebook. "Your privilege may protect you right now, but we will *never* forget."