Joe Biden's approval ratings are in the gutter, and especially on his handling of the economy. From all indications, things could get worse. A row over raising the debt ceiling may further undermine consumer and investor confidence, even as growth is slowing, banks are failing, and inflation continues to eat away at Americans' standard of living.
Meanwhile, Biden keeps telling Americans how terrific things are and what a good job he is doing.
Respondents to a recent Washington Post/ABC News poll disagree. Asked "Who do you think did a better job handling the economy – (Donald Trump when he was president), or (Joe Biden during his presidency so far)?", 54% chose Trump while only 36% went for Biden.
What an embarrassment. Ever since he took office, the president has claimed Trump left the economy in shambles, and that only by spending trillions more in relief money has he been able to resuscitate it.
GEORGE STEPHANOPOULOS ADMITS NEW 2024 POLL 'JUST BRUTAL FOR PRESIDENT BIDEN'
The public isn't buying it, because it isn't true. When Joe entered the Oval Office, the U.S. economy was growing at 6%, jobs were coming back and core inflation was below 2%.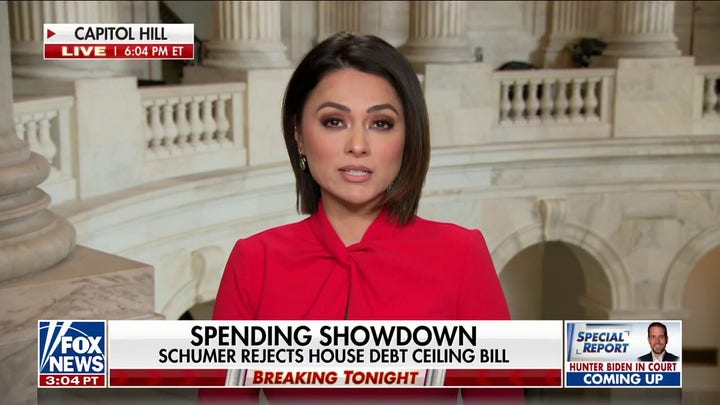 Video
Shortly, President Biden will sit down with House Speaker Kevin McCarthy and other Congressional leaders, to discuss raising the debt ceiling. He has mulishly insisted that he will only accept a so-called "clean" increase in the amount of money the federal government can borrow and will not allow a hike to be tied to spending cuts.
Most probably he will stick to his guns, lecturing GOP leaders on the need to pay for programs that Congress has already approved. The president might promise to lower spending in next year's budget, but McCarthy won't fall for that. He witnessed how Biden guaranteed Sen. Joe Manchin, D-W.Va., permitting changes in return for signing onto the Inflation Reduction Act but then welched on the deal.
Biden and his fellow Democrats imagine this is a winning situation for them. They have been blanketing the airwaves with dire forecasts of global economic turmoil if the U.S. fails to pay its obligations, ready to blame any delay on GOP intransigence.
BIDEN MUST DROP 'ABSOLUTIST' POSITION IN DEBT CEILING TALKS WITH MCCARTHY, THINK TANKS WARN
Treasury Secretary Janet Yellen announced recently that the so-called "X" date by which the U.S. will run out of money had moved up to June 1. She told ABC News over the past weekend that a default on U.S. debt could produce "an economic and financial catastrophe that will be of our own making…"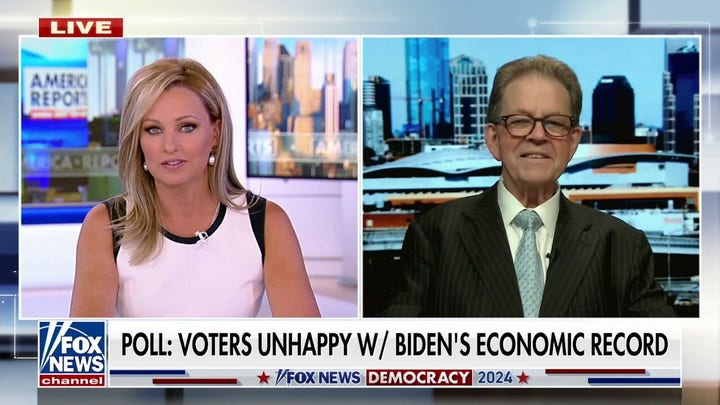 Video
She further declared that debt ceiling negotiations should not take place "with a gun to the head of the American people." Will Yellen admit that the gun has been loaded, cocked and aimed by Joe Biden and his spendthrift Democrat colleagues?
Incredibly, this will be the first time Biden has communicated with the Speaker of the House since February. Instead of trying to negotiate a path forward, Biden has denounced proposals advanced by the House as the work of "extreme MAGA Republicans."
SENATE REPUBLICANS, INCLUDING MCCONNELL, SAY DEBT LIMIT FIGHT IS BETWEEN MCCARTHY AND BIDEN
That description, like so much of what Biden says these days, is untrue. All but four Republicans in the House voted for the plan, called the "Limit, Save, Grow Act of 2023," which would raise the debt limit by $1.5 trillion or through March 31 of 2024, depending on which comes first, return discretionary spending to 2022 levels, and limit future spending growth to 1% per year. Now, more than 40 Republicans in the senate have signed on, too, including Mitch McConnell.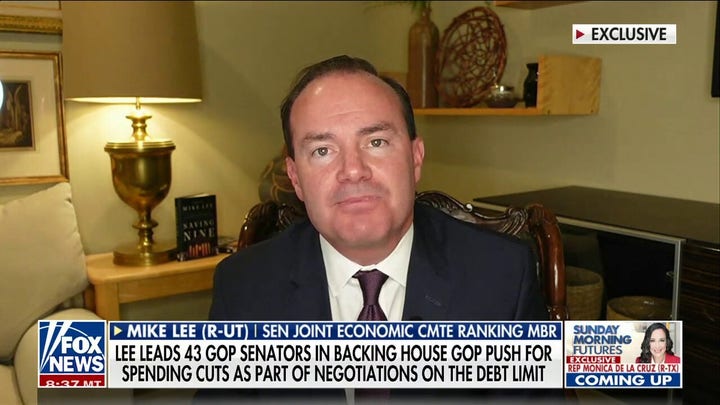 Video
Biden's stubbornness may be one reason that, when asked in the Washington Post/ABC News poll who would be to blame if the government goes into default, 36% said Biden and 39% said Republicans in Congress – within the margin of error. My guess – that was not what the White House expected.
LARRY KUDLOW: DOES PRESIDENT BIDEN UNDERSTAND BUDGET ECONOMICS?
Voters have connected the dots between excess federal spending and inflation. While patient with the trillions thrown into the economy by both parties to combat the COVID-induced shutdown, Democrats' ongoing spending spree has caused alarm, and rightly so.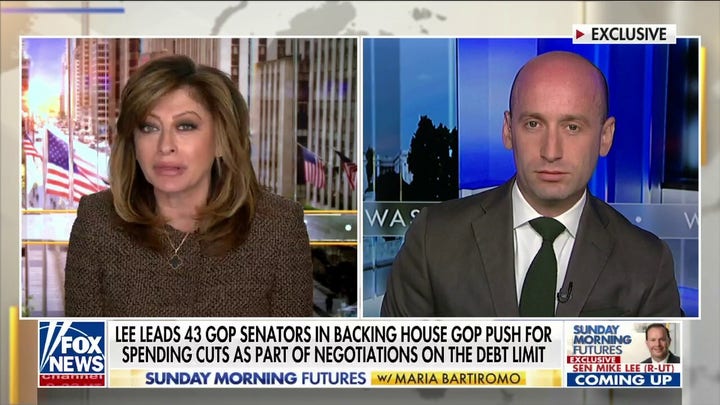 Video
The Economist's most recent cover asks: "Fiscal Fantasyland: When will politicians wake up?" The magazine notes, "America's budget deficit is set to balloon as its population ages, the cost of handouts swells and the government interest bill rises." This latter point is especially timely. Yellen apparently was surprised that we might run out of funds to pay our debts by June 1. The timetable grew close because of two things: one, interest costs on the federal debt have shot through the roof and two, tax receipts are falling short.
CLICK HERE TO GET THE OPINION NEWSLETTER
In the first six months of this fiscal year, the government incurred a $1.1 trillion deficit, $430 billion more than last year. The main driver of that increase was a $90 billion jump in interest payments. Also, revenues dropped 3%. That should not have come as a surprise; last year's sell-off in stocks and bonds meant a substantial drop in capital gains, and in capital gains taxes. More than 100,000 people work for the Treasury Department; did no one see this coming?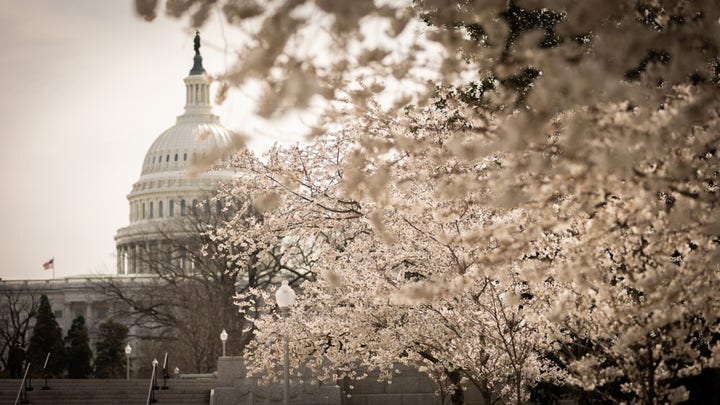 Video
According to The Economist, the U.S. will spend more of our GDP on interest this year than at any other time in this century. This alone should convince lawmakers to rein in spending. But Democrats won't hear of it, even as the cost of their programs soar past projected totals. The White House said the Inflation Reduction Act would cost $391 billion over ten years; Goldman Sachs says $1.2 trillion is more realistic.
CLICK HERE TO GET THE FOX NEWS APP
No wonder Republicans want a reset. Their message to voters should be this: we had an emergency, which led to a boatload of spending to prop up the economy, but now the crisis has passed and we must return to our old baseline. That means cutting spending, and that's what we intend to do.
Joe Biden needs to negotiate, for the country and for his own political well-being.