A public defender has been appointed to represent Joran van der Sloot, who's the prime suspect in the 2005 disappearance of Natalee Holloway's disappearance while on a senior trip in Aruba.
Federal Magistrate Judge Gray Borden approved the appointment of Public Defender Kevin Butler to represent van der Sloot, according to court records.
"On good faith and belief, undersigned counsel believes proceedings have been initiated that may result in Mr. Van Der Sloot's extradition to the United States from Peru for proceeding in this case," Butler wrote in the filing. "Additionally, Mr. Van Der Sloot has been in custody since approximately 2010 and is indigent. Therefore under the aforementioned authority and in the interest of justice, the undersigned respectfully requests this motion be granted."
Van der Sloot is facing charges in the United States related to Natalee Holloway's 2005 disappearance during a Mountain Brook High School senior trip in Aruba. She was staying in a Holiday Inn resort in Noord, Aruba.
NATALEE HOLLOWAY CASE: FMR PROSECUTOR WHO CHARGED PRIME SUSPECT JORAN VAN DER SLOOT 'SURPRISED' BY EXTRADITION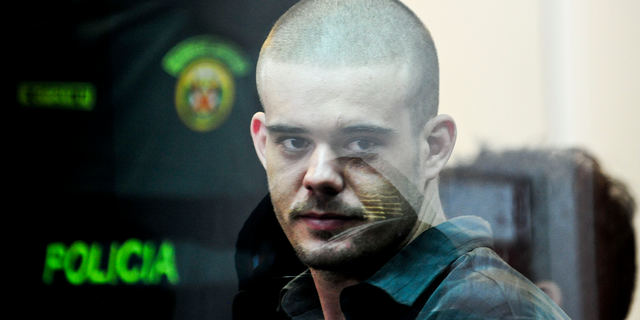 File picture dated January 6, 2012, of Dutch national Joran Van der Sloot during his preliminary hearing in court in the Lurigancho prison in Lima. The Peruvian Supreme Court has approved the extradition of Joran van der Sloot to the U.S. on charges of extorting money from the family of missing Alabama teen Natalee Holloway but it will not take place until he serves out his 28-year sentence for the 2010 murder of 21-year-old Stephany Flores. (ERNESTO BENAVIDES/AFP/GettyImages)
21-year-old Stephany Flores was killed by van der Sloot in 2010 in Lima, Peru. He's currently facing a 28-year prison sentence but was handed additional time because of a drug smuggling scandal in prison.
Officials in Peru announced on May 10 that van der Sloot would be temporarily extradited to the United States to face extortion charges in an alleged plot to take money away from the Holloway's in exchange for the location of missing Natalee Holloway.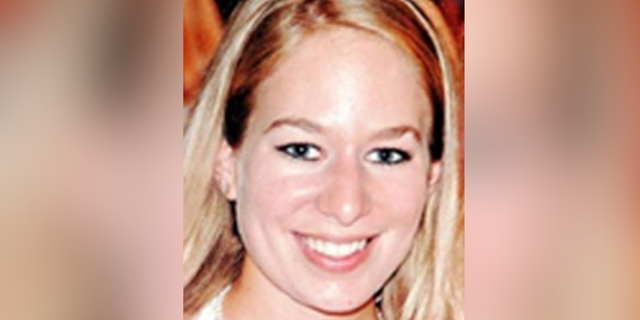 Natalee Holloway was last seen alive in Aruba while on a Mountain Brook high school senior trip. (Federal Bureau of Investigation)
In a 2010 indictment, federal prosecutors charged van der Sloot with extortion and wire fraud after he allegedly attempted to sell information regarding the whereabouts of Natalee Holloway's body to Beth Holloway. He allegedly asked for a total of $250,000 — $25,000 upfront for the information, with the rest of the money to be paid out when Natalee Holloway's remains were positively identified in Aruba, where she went missing.
NATALEE HOLLOWAY CASE: ARUBAN GUIDE HIRED BY BETH HOLLOWAY SAYS ISLAND TOOK ECONOMIC HIT AFTER DISAPPEARANCE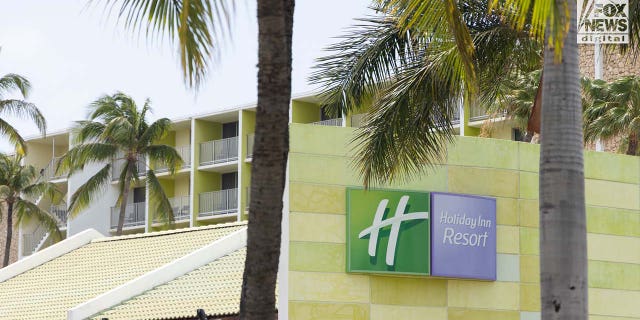 A general view of the Holiday Inn resort in Noord, Aruba, Friday, May 12, 2023. The Holiday Inn resort is where Natalee Holloway stayed in 2005 before she disappeared. (Mega for Fox News Digital)
Natalee Holloway's body was never found. In January 2012, van der Sloot pleaded guilty to killing Flores, and Natalee Holloway was legally declared dead that month.
Prosecutors allege that van der Sloot lied to Beth Holloway's lawyer, John Q. Kelly, about where Natalee Holloway's remains were located.
Beth Holloway's spokesperson George Patriot Seymore said that the extradition of van der Sloot should happen within a week, but the chief of Interpol in Lima, Peru, said that the process could take months.
Interpol chief in Lima, Peru, Col. López Aeda, told Fox News Digital earlier that the extradition's timing depends on several factors, including a commitment from the U.S. to return van der Sloot after the court process and whether a habeas corpus petition is filed by van der Sloot's lawyer.
NATALEE HOLLOWAY SUSPECT JORAN VAN DER SLOOT GETTING DIVORCED AFTER PRISON DRUG SMUGGLING SCANDAL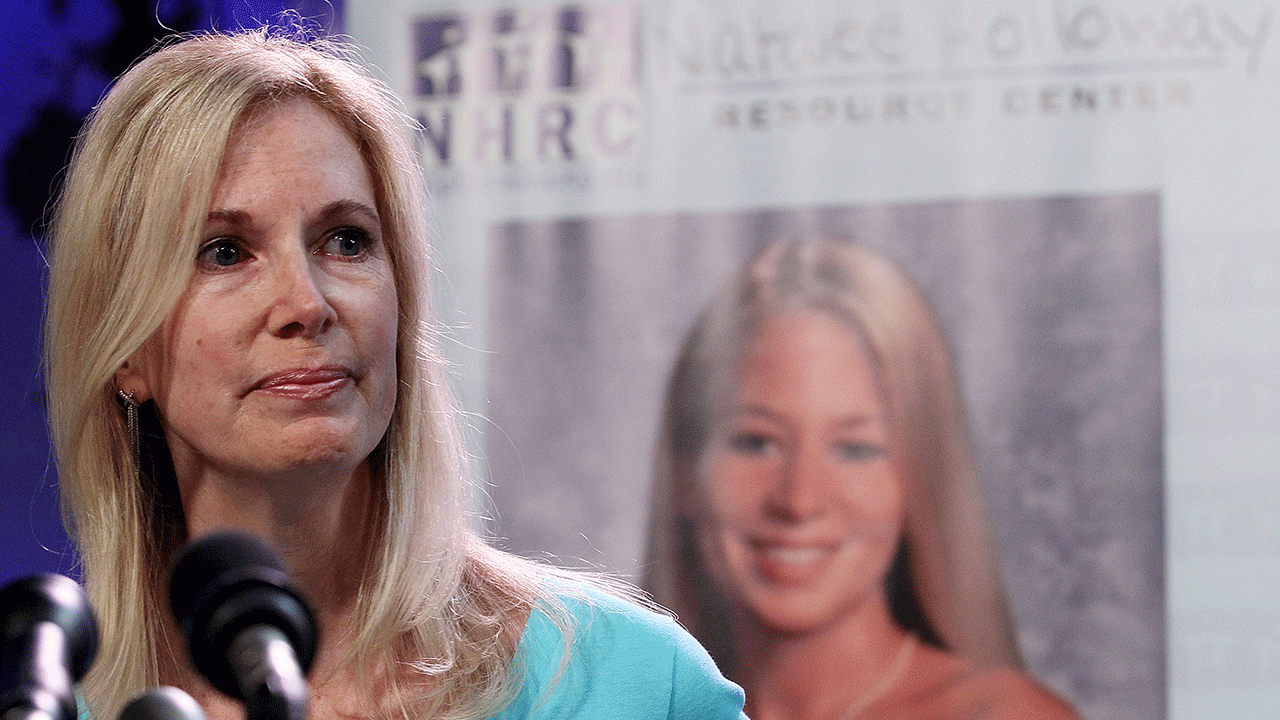 Beth Holloway fights back tears as she participates in the launch of the Natalee Holloway Resource Center on June 8, 2010, in Washington, DC. The nonprofit resource center was founded by Holloway and the National Museum of Crime & Punishment and was created to assist families of missing persons. Beth Holloway's daughter Natalee is the Alabama teen who disappeared five years ago in Aruba. (Photo by Mark Wilson/Getty Images)
Peruvian Justice Minister Daniel Maurate told after the extradition was announced that van der Sloot will serve time in an American prison after he finishes his sentence in Peru if he is convicted in the United States.
CLICK HERE TO GET THE FOX NEWS APP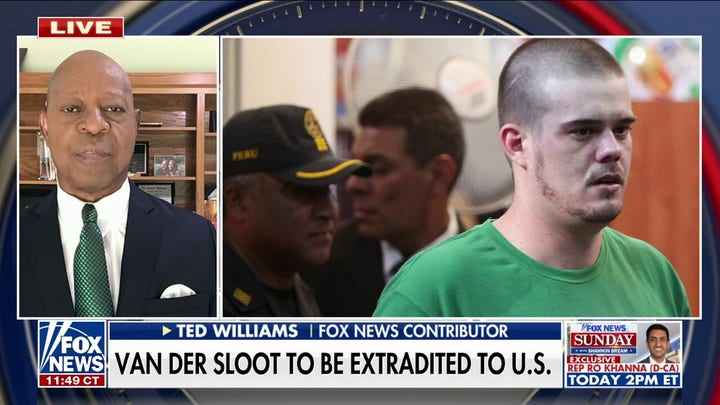 Video
"In regard to Mr. (Joran) van der Sloot, we have made a temporary relocation to the United States, because he is condemned here, and he must serve his sentence here. But since the U.S. needs him in order to face trial and the authorities told us that if he didn't get there sooner, the case against him could be dropped because the witnesses are elderly. We are contributing so he can go there to be tried and sentenced, and come back to Peru to serve his sentence here. Once he finishes his sentence in Peru, he'll go to the U.S. to serve his corresponding sentence there," Maurate said.