SANTA BARBARA – A judge ruled in favor of Kevin Costner Wednesday and ordered Christine Baumgartner, to vacate their Santa Barbara-area estate by the end of the month.
Costner purchased the property before their marriage, and a pre-marital agreement allegedly stipulated that she would not only move out of the home within 30 days, but also no longer live in any of his properties if they divorced.
Judge Thomas Anderle denied Baumgartner's request to move out of the residence by Aug. 15. Her legal team argued the Santa Barbara housing market made it difficult for her to find a new home.
They also stipulated Costner's child support offer was not what Baumgartner requested for their three children. She's requesting nearly $250,000 per month, while Costner's offering $68,000.
Costner had previously argued in court documents that "securing his right to access his separate property residences" on the compound, which overlooks the ocean in Carpinteria, California, was "an important priority."
"Kevin was married once before and, upon separation, he found himself without a home base and unable to live in his own home," Costner's legal team wrote in his initial request for order.
KEVIN COSTNER'S 'YELLOWSTONE' FATE: CO-CREATOR SAYS 'I DON'T DO F— YOU CAR CRASHES'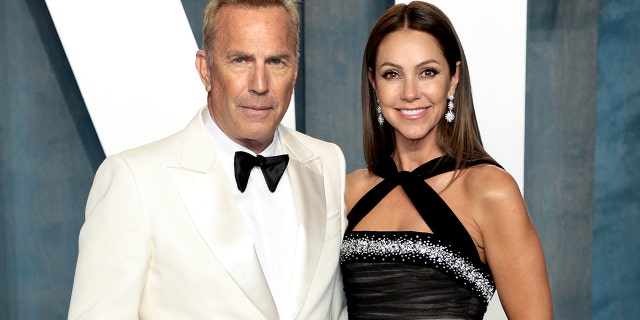 Costner and Baumgartner have three children together. (Dimitrios Kambouris)
"I'm sure it's difficult for Christine to move out of her home where she raised her kids, but a deal's a deal," Melcher said. "She made an agreement with Kevin that if they ever broke up, she would move out within 30 days, so the judge is just enforcing that promise."
The "Dances With Wolves" star and Baumgartner both filed for joint custody of their three children: Cayden, 15, Hayes, 14 and Grace, 12. A hearing is set for July 12 in the child custody case.
WATCH: Legal expert Christopher C. Melcher gives his thoughts on the Kevin Costner divorce proceedings
"It was stunningly quick," he said. "Most of these cases don't resolve at the first hearing, but Judge Anderle ordered Christine Costner to vacate Kevin Costner's home by July 31, so that's a month earlier than she was proposing.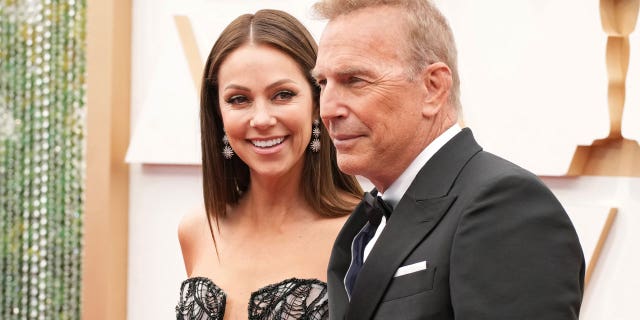 Christine must vacate their family home by July 31. (Getty Images)
He added, "I would like to see other divorce cases move as quickly as this one but most of them go at a glacial pace. I think this is an exception to what we normally see, which is months or maybe even years of dragged out proceedings."
When it comes to Baumgartner following the judge's orders, Melcher believed Christine has "enough money to make the move" and will be out of the home by July 31.