EXCLUSIVE: One Republican lawmaker is officially calling for the Pulitzer Prize Board to rescind the 2018 award given to The New York Times and Washington Post for their reporting on the now-debunked Russia collusion hoax.
In a Wednesday letter to the board, Rep. Lance Gooden, R-Texas, called for the prize to be stripped from the two liberal outlets, citing the findings of Special Counsel John Durham's final report on the FBI's probe that found the agency, as well as the Department of Justice, "failed to uphold their mission of strict fidelity to the law" when it launched the Trump-Russia investigation.
"If Pulitzer still believes in maintaining the integrity of its establishment and high standards for its prizes and award recipients, it should promptly undo this mistake by stripping the New York Times and the Washington Post of the 2018 Pulitzer Prize," Gooden wrote.
PULITZER PRIZE GIVEN TO WASHINGTON POST, NEW YORK TIMES SHOULD BE TAKEN BACK AFTER DURHAM REPORT: SEN. GRAHAM
"Even if this award was bestowed in good faith, the Board is bound by its duty and 'mission' to support accurate and responsible journalism. Now that the truth has been revealed, it is imperative that the Board correct this oversight," he wrote.
DISGRACED EX-FBI AGENT PETER STRZOK REACTS TO DURHAM REPORT ON TRUMP-RUSSIA COLLUSION WITH VICTORY LAP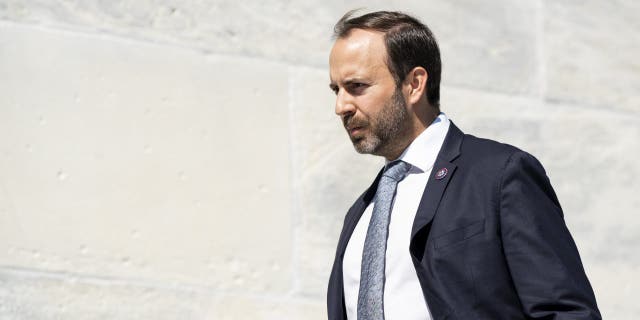 Rep. Lance Gooden, R-Texas, walks down the House steps after the last votes of the week at the Capitol on Friday, Sept. 24, 2021. (Bill Clark/CQ-Roll Call, Inc via Getty Images)
Gooden's calls for the award to be rescinded have been echoed by others, including Sen. Lindsey Graham, R-S.C., during a recent appearance on Fox News.
Fox News' Brianna Herlihy contributed to this report.