Mark Wahlberg is known for his strict workout routine and the importance he places on his health. But, as he told Fox News Digital, his 3 a.m. workouts don't prevent him from enjoying an occasional drink.
In a new interview, Wahlberg shared his thoughts on fitness while celebrating his tequila brand, Flecha Azul, at On The Border Mexican Grill & Cantina in Las Vegas. The restaurant is using Flecha Azul for an exclusive drink it calls the "Marky Marg."
"Tequila is definitely the healthiest alternative. If you're going to have any type of alcohol consumption, you're better off having tequila," Wahlberg said. He explained that his Flecha Azul brand sells an "authentic, premium Mexican tequila" with "no additives, no preservatives."
Wahlberg recalled being "a big wine guy," but wine has a lot of sugar, and wine drinkers consume more liquid when drinking wine, whereas tequila, he explained, makes it so that, after drinking it neat, he's "good to go the next day."
MARK WAHLBERG SHOWS OFF TONED PHYSIQUE DURING A CHRISTMAS VACATION BEACH DAY WITH WIFE RHEA DURHAM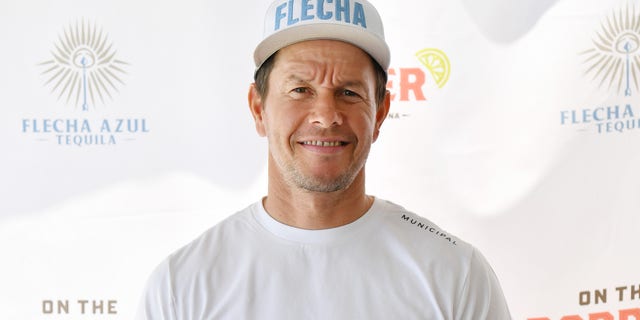 Mark Wahlberg promotes his tequila brand Flecha Azul at On the Border restaurant in Las Vegas. (Denise Truscello)
He admitted he does do "a lot less cardio" on mornings after he enjoys some tequila, but reiterates that "it's definitely the most healthy alternative when it comes to fitness for sure."
Fitness is definitely a priority for Wahlberg. The day we spoke with him, he'd woken up at 3 a.m., done a workout, read some scripts and had "prayer time."
"As soon as I started putting my faith and focus on God, good things started happening for me."
"People always say 'the early bird gets the worm,'" he added. "I will definitely put the most important emphasis on rest and recovery. So, if I wake up at 3 in the morning, I'm going to bed around 7 p.m.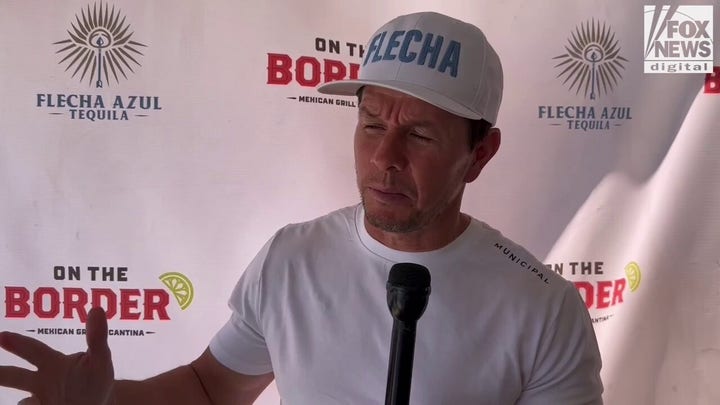 Video
"I definitely need my eight hours of sleep. Eight hours and just proper rest is the reason I'm able to perform at a higher level."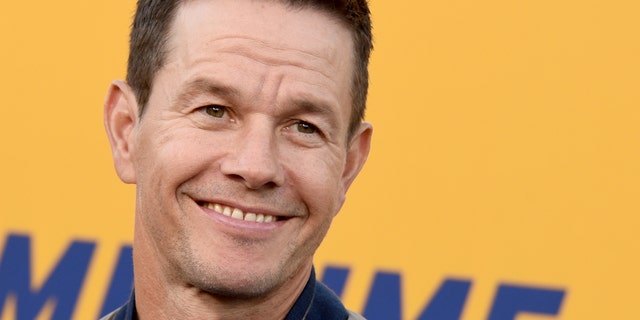 Mark Wahlberg often wakes up at 3 a.m. to work out. (Gregg DeGuire)
He also discussed the "cold plunge challenge" he recently shared on Instagram, a video showing him stepping into an ice bath he said was "as cold as I've ever felt in my life." It's a type of therapy believed to reduce inflammation and boost blood flow, among other health benefits.
MARK WAHLBERG BAGS GROCERIES AT HOMETOWN MARKET WHERE HE HELD FIRST JOB
"I was challenging myself to get into that freezing box of ice water," he explained. "It actually is very good for you, especially starting your day. It also promotes lots of recovery … but 38 degrees is pretty chilly."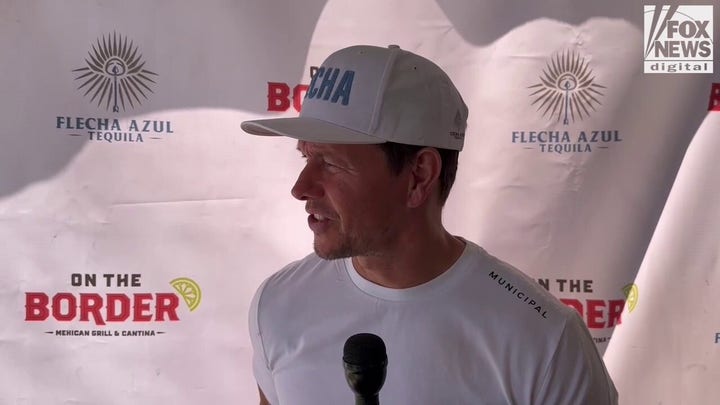 Video
Elsewhere in the interview, Wahlberg discussed his faith, which is important to him.
"I attribute everything good and everything positive in life to my faith. … As soon as I started putting my faith and focus on God, good things started happening for me," he said.
"And even when they didn't, it gives you the coping skills to deal with things that are inevitable, like loss and failure and those things. But, you know, again, my faith and my family, those are the most important aspects of my life."
Wahlberg and his family recently made a big move from Los Angeles to Las Vegas.
"My kids are doing fantastic," he revealed. "You know, I wish I would've made the move sooner. … I spent lots of time in LA pursuing my own professional aspirations. And, so, to be able to now put them in a position to where they can pursue theirs, their interests, it's definitely the right thing to do, and it's long overdue."
CLICK HERE TO SIGN UP FOR THE ENTERTAINMENT NEWSLETTER
Wahlberg and his wife, Rhea Durham, have been together since 2001, and the couple married in 2009. They share four children — Ella Rae, Michael, Brendan and Grace. Their oldest is 19 years old, and their youngest is 12.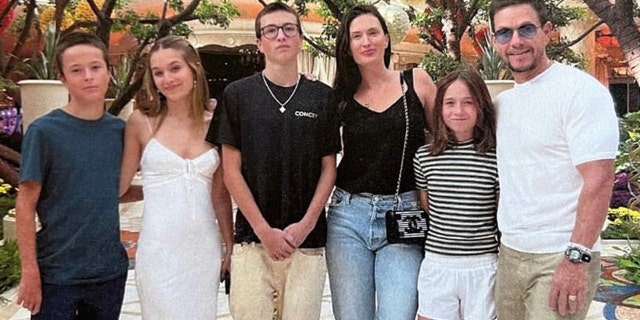 Mark Wahlberg poses with his family (Mark Wahlberg Instagram)
When asked about the possibility of his immediate family doing a reality show, he said, "No, I don't think that would be something that my wife and my kids would be open to doing. … And when we did, whether it was 'Wahlburgers' or even 'Wahl Street,' the focus and the emphasis was on the business we were building, but family working together.
CLICK HERE TO GET THE FOX NEWS APP
"We did show some aspects of our family life. But, you know, that was just what people really found interesting, and to work with family members together can be complicated. But, for us, it really brought us together. But, you know, my wife and my kids don't really dig that too much."
The Marky Marg is available at On the Border restaurants, and information on where to purchase Flecha Azul tequila can be found at www.flechaazultequila.com.