This story discusses suicide. If you or someone you know is having thoughts of suicide, please contact the Suicide & Crisis Lifeline at 988 or 1-800-273-TALK (8255).
Coco Lee was a world-renowned singer known for her multiple albums and singing "Reflection" from Disney's "Mulan," as well as songs for movies like "Crouching Tiger, Hidden Dragon" and "Runaway Bride."
This week it was announced that Lee died after a suicide attempt left her in a coma. After her sisters dedicated a heartfelt post to announce her death, her family, including her sisters, husband Bruce Rockowitz and their two children, also released an obituary obtained by Dimsum Daily Hong Kong.
"It is with immense sadness and disbelief that we announce the passing of CoCo Lee, after a long and courageous battle with depression. CoCo was a beautiful person both inside and out, warm, kind, and full of life," it read.
Written on New Year's Eve last year, Lee wrote, "LOVE & FAITH ~my 2 favorite words that I carry strongly in my heart which I desperately needed to get thru this incredibly difficult year."
"Life seemed unbearable at times," she continued, "but I adapted the attitude of a 'female warrior' to face them head on fearlessly but always had the biggest smile and big fat laughters!"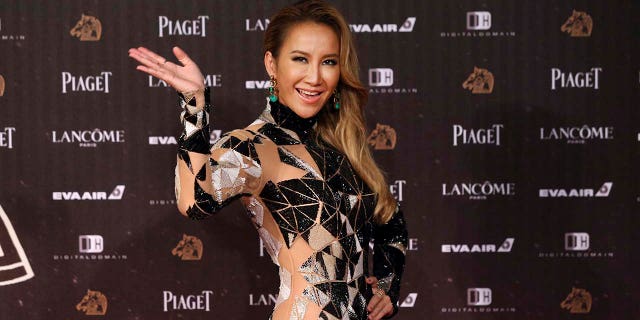 Coco Lee was said to have struggled with depression for years. (AP Photo/Billy Dai, File)
"Be a winner, not a victim," she urged her followers. "Don't take things personal, never judge a book by it's cover, do care about the suffering of others [and] try to help if u can, love our Mother Earth, be a good listener, gain wisdom, and have abundance of love to give to others. Be the boss of ur own life. Stand up for something u believe in. Be an influential figure to inspire people. And keep Spreading LOVE & POSITIVITY everywhere."
Of herself, she wrote, "I'm a female warrior baby! Just like The Great Wall of China I will never fall. If I can overcome anything, so can u! You are not alone, no matter how hard life gets, I'm with u."
She added the hashtags "new year," "new beginnings," "be strong," "be yourself" and "love yourself."
"With great sadness, we are here [to] break the most devastating news: CoCo had been suffering from depression for a few years but her condition deteriorated drastically over the last few months. Although, CoCo sought professional help and did her best to fight depression, sadly that demon inside of her took the better of her," her sisters Carol and Nancy wrote on their social media accounts.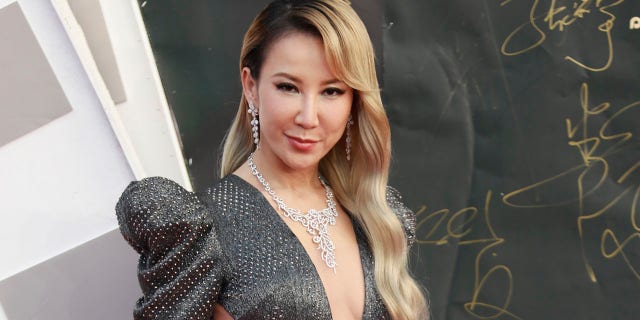 Coco Lee passed away on July 5. (VCG/VCG via Getty Images)
They added that this year marks the 30th year of her singing career, saying, "in the past 29 years, she's won countless international acclaims with top selling songs and has left audience w an astounding impression of her excellent live performances. CoCo is also known to have worked tirelessly to open up a new world for Chinese singers in the international music scene, and she went all out to shine for the Chinese. We are proud of her!"
CLICK HERE TO GET THE FOX NEWS APP