The Navy commander of a SEAL candidate who died after completing the infamously grueling "Hell Week" training in California confessed he does not feel responsible for the seaman's death, but will always carry the weight on his shoulders, according to reports.
Good Morning America (GMA) interviewed U.S. Navy Capt. Brad Geary — a commanding officer at the Naval Special Warfare's Basic Training Command — in a report that aired Tuesday, during which the captain defended himself while blasting a nearly 200-page report that dug into the SEAL training course.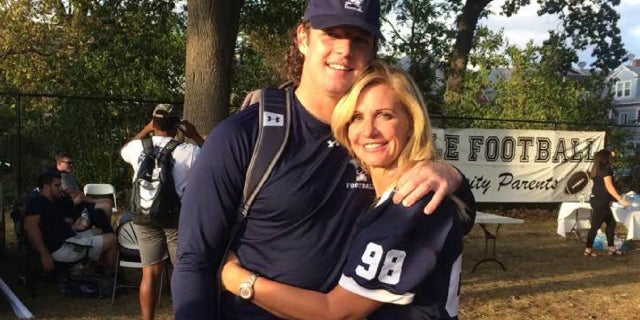 Undated image shows Regina Mullen with her son, Kyle Mullen, who died while undergoing SEAL training. (Facebook/Regina Mullen)
Last month, the Navy released its investigation into Seaman Kyle Mullen's death, which found that Basic Underwater Demolition/Sea, Air, and Land (BUD/S) was "operating with a previously unrecognized accumulation of risk across multiple systems," including a lack of medical oversight.
NAVY SAYS SEAL TRAINING IN WHICH SEAMAN DIED OPERATED WITH 'UNRECOGNIZED ACCUMULATION OF RISK'
MILITARY SERVICE MEMBER FOUND DEAD IN PENTAGON PARKING LOT
Mullen died at the end of "Hell Week," a five-and-a-half-day test that is considered one of the most grueling periods of SEAL training.
After collapsing, Mullen's lungs were reported to be abnormal, and his legs were so swollen that he needed to be wheeled to the barracks in a wheelchair.
Geary was asked if he felt responsible for Mullen's death as the commanding officer.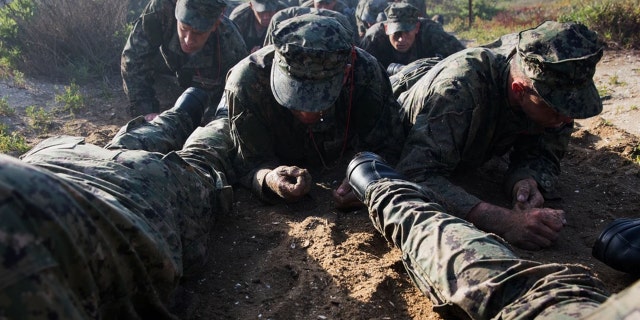 FILE – The fourth week of training for U.S. Navy SEAL candidates is known as "Hell Week." (Petty Officer 1st Class Abe McNatt/Naval Special Warfare Command)
"There's a weight on the shoulders of every commanding officer that has served, and I don't think that weight can be reduced down to one term like responsibility," he said. "I will always carry the weight of Kyle's death on my shoulders. What I feel responsible for is speaking truth to ensure that it never happens again."
Geary does not hold anyone accountable for Mullen's death, but instead said his death was a "tragedy," which is one thing he agreed on in the report.
Mullen, of Manalapan Township, New Jersey, joined the Navy in March 2021, according to his Navy biography. He reported to SEAL training in Coronado in July of that year.
Rear Adm. Keith Davids, commander, Naval Special Warfare Command, said the Navy has a duty to learn from Mullen's death and to make sure similar occurrences don't happen again.
Louis Casiano of Fox News Digital contributed to this report.