A Nassau County, New York, man was sentenced to 14 years in prison Monday, after pleading guilty to running a drug operation out of a day care center in Hempstead and attempting to kill his girlfriend's ex-boyfriend.
District Attorney Anne T. Donnelly announced the sentencing of Lex Lloyd, 26, who pleaded guilty on Feb. 15, 2023, to second-degree attempted murder, first-degree assault, first-degree criminal use of a firearm, first- and third-degree criminal possession of a controlled substance, second-degree conspiracy, second-degree criminal possession of a weapon, endangering the welfare of a child and menacing.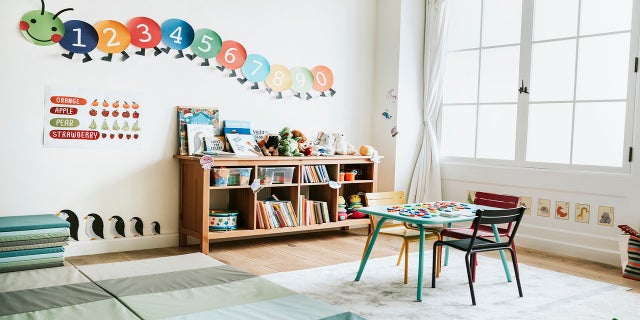 A day care playroom.  (iStock)
"The defendant brazenly prepared narcotics near children's toys and furniture at a fully functioning daycare center," Donnelly said in a press release. "Countless children were put at risk because of this defendant's behavior. In separate incidents, Lex Lloyd further endangered another child by attacking a romantic rival, who was with his son, and nearly killing the man in February 2021.
"I thank our prosecutors and the numerous law enforcement agencies which helped bring Lloyd and 40 other codefendants to justice as part of Operation Honeycomb."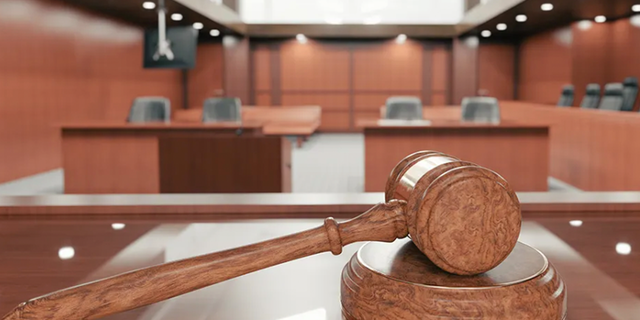 Inside a courtroom with gavel in view.  (iStock)
The investigation revealed that Lloyd and Anthony Austin were operating a narcotics business out of unlicensed day care facilities in Queens, Rosedale and Hempstead, and Lloyd would prepare cocaine in a daycare play area using acetone.
LIMO COMPANY OPERATOR CONVICTED OF MANSLAUGHTER IN NEW YORK CRASH THAT LEFT 20 PEOPLE DEAD
Additionally, Lloyd shot a man in the back on Feb. 10, 2021, as the victim's 3-year-old son sat in a car nearby.
CLICK HERE TO GET THE FOX NEWS APP
Austin, another one of Lloyd's codefendants, was sentenced to four years in October 2021.
Lloyd was sentenced to 14 years in prison plus five years of post-release supervision. Donnelly's office sought an 18-year prison sentence.