Roger Waters, founder and former lyricist for the rock band Pink Floyd, came under fire for appearing in an SS uniform during a Berlin concert last week.
Waters performed on May 17 at Germany's Mercedes-Benz Arena where, according to local journalists, a screen projected the words, "The show will start in 10 minutes and a court in Frankfurt has ruled that I am not an antisemite." It continued, "Just to be clear, I condemn antisemitism unreservedly."
Despite this declaration, the night was filled with various amounts of offensive and antisemitic images. Most notably, after the concert's intermission, Waters came onto the stage wearing an SS officer uniform complete with a red armband and a fake rifle. Behind him, an inflatable pig floated above the crowd with Third Reich-style banners with crossed hammers instead of swastikas.
In addition, screens displayed various names of victims considered to be killed by state actors, including George Floyd, anti-Nazi activist Sophie Scholl and Mahsa Amini, the Iranian woman whose death while in the custody of the "morality police" sparked major protests.
The Simon Wiesenthal Center also condemned the event and called for German authorities to prosecute Waters for invoking and distorting Holocaust images.
"Shame on Frankfurt authorities and Mercedes Benz arena in Berlin — a place from where Jews were deported by the Nazis — for providing anti-Semite #RogerWaters this venue for his concert with no concern/care for the Jewish community," the center tweeted.
It added, "Will Germany prosecute #RogerWaters for Holocaust distortion or will promoters rush to book the anti-Semite for more lurid 3-D anti-Israel + #Antisemitic hatefests masquerading as concerts?"
His fellow former Pink Floyd bandmates have condemned Waters' beliefs. In February, guitarist David Gilmour agreed with a Twitter post by his wife, author Polly Samson, that attacked Waters' character.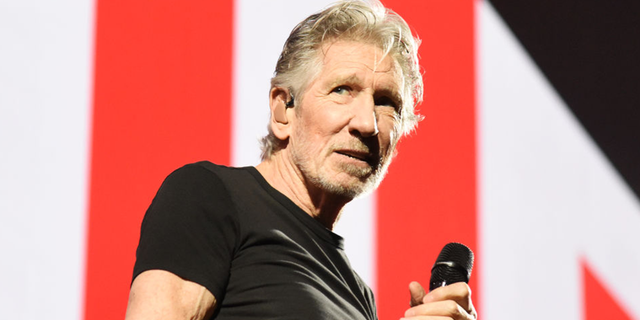 Waters' fellow Pink Floyd co-founder members have condemned his comments and beliefs.
"Every word demonstrably true," Gilmour replied.
Gilad Erdan Israel's Ambassador to the UN told Fox News Digital said Waters desecrated the memory of the Holocaust.
"Only a true antisemite, such as Roger Waters, dares to desecrate the memory of the Holocaust while in Berlin. Waters should never be allowed to spew his antisemitism. In an age when Jew hatred is reaching new heights, his views, comments, and actions should be banished to the dark side of the moon and never resurfaced," Erdan said.