WASHINGTON, D.C. – Several GOP senators told Fox News that FBI Director Christopher Wray should resign over how he's led the bureau.
"Christopher Wray should absolutely resign," Ohio Sen. JD Vance told Fox News. "What has happened in the last four or five years is the American people have seen that the leadership of the FBI is engaged in political hackery."
But Sen. Richard Blumenthal, a Democrat, disagreed.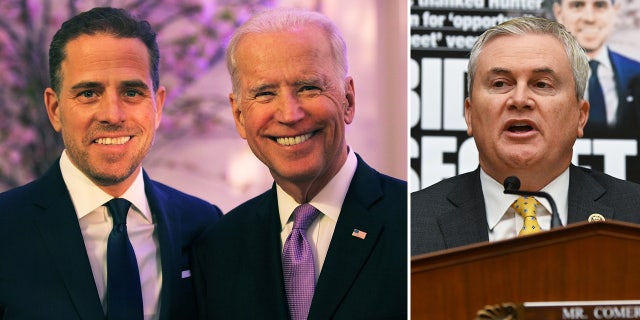 House Oversight chair James Comer, right, is leading a probe into the business dealings of Hunter Biden and other members of the Biden family. (Matt McClain/The Washington Post | Teresa Kroeger/Getty Images for World Food Program USA)
"The FBI is doing its job with integrity and effectiveness, and I think the FBI deserves support," the Connecticut senator said. "It's a law enforcement agency that protects us from violent extremism in this country, as well as many other deeply concerning crimes."
The Missouri Republican said reports of the FBI targeting parents at school board meetings was evidence that the bureau is "rife with abuse." He also said it has taken an uneven approach to its investigation into President Biden and Trump's handling of classified documents.
House Oversight Committee Chairman James Comer, R-Ky., threatened to hold Wray in contempt of Congress on Thursday for withholding a classified document that alleges Biden was involved in a bribery scheme, a source familiar told Fox News. But Comer canceled the hearing late Wednesday after accepting an offer from the FBI allowing the full committee of nearly 50 lawmakers to review the document and some related files.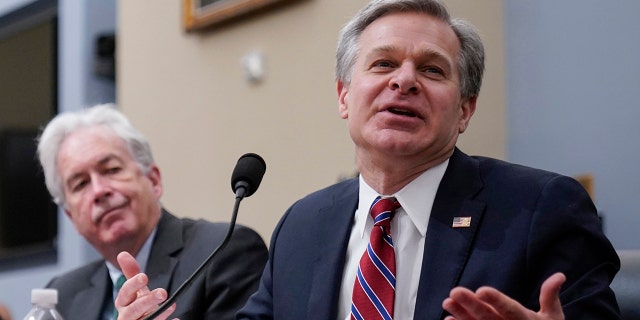 FBI Director Christopher Wray has been criticized by Republican lawmakers for being overly political in his tenure.  (AP Photo/Carolyn Kaster)
Sen. Cynthia Lummis, R-Wyo., said she wanted to consider House Oversight's findings before passing judgment on the FBI director.
"A majority of the country recognizes too many of these guys are interested in politics, not in law enforcement," Vance told Fox News. "You cannot have that coexist with trust in the FBI."
CLICK HERE TO GET THE FOX NEWS APP
Sen. Mike Braun told Fox News: "I'm a believer in transparency. You can never have too much of it."
Isabelle McDonnell contributed to the accompanying video.