The average price paid for a new car is around $50,000 these days, which means the updated 2023 Nissan Versa is way below average, but only on cost.
The subcompact sedan is one of just three new cars left priced under $20,000, along with the Kia Rio and Mitsubishi Mirage, and it is the cheapest of the trio with a starting price of $16,925.
To be fair, that is for a Versa with a manual transmission, while the others come standard with automatics and optioning the Nissan with one bumps it to third at $18,595.
The Versa is the largest of the bunch, however, and most powerful with a 122 hp four-cylinder engine, so the comparison is a bit of an apples-to-crabapples proposition.
REVIEW: THE 2023 NISSAN PATHFINDER ROCK CREEK WAS BUILT FOR ROUGH ROADS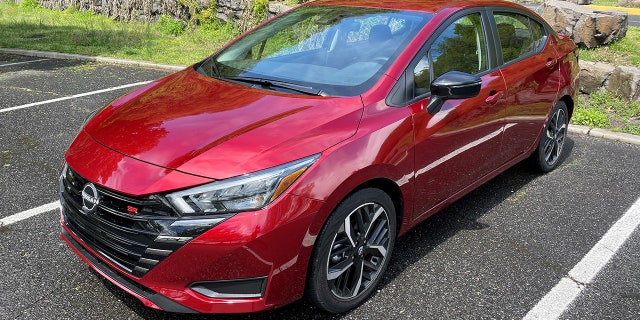 The Nissan Versa is a subcompact sedan. (Fox News Digital)
It is spacious enough for four six-feet-tall adults without having to squeeze too much, has a huge 15 cubic-foot trunk and is nicely appointed overall for the price.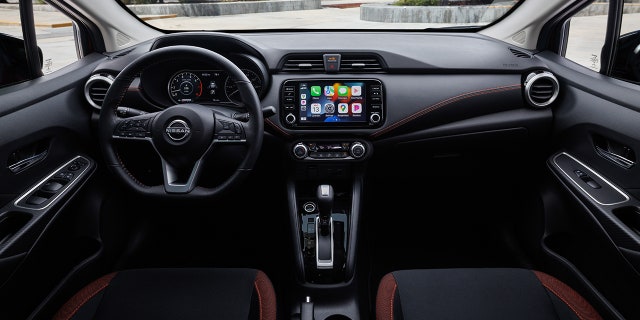 The Versa is available with an infotainment system with smartphone integration. (Nissan)
Even the manual model comes standard with automatic emergency brakes and a lane departure warning system, while smartphone integration, heated seats, an excellent audio system, wireless charging pad, automatic climate control and radar adaptive cruise control are added as you step up through the three available trims levels.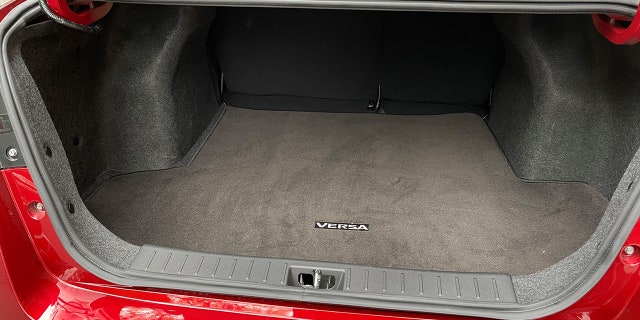 The Versa's trunk has a capacity of 15 cubic feet. (Fox News Digital)
Even a fully-loaded Versa SR with the automatic transmission checks out at $20,215 and gets 40 mpg on the highway. It is very much an economy car on both points, but it is not a penalty box.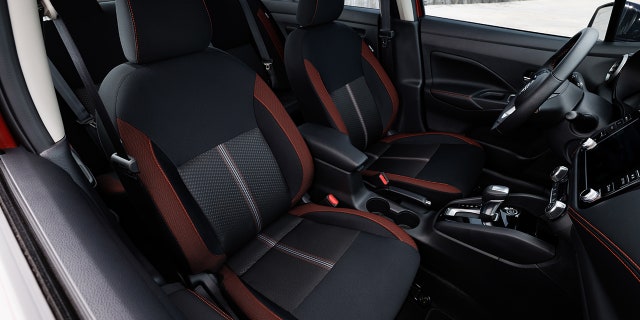 The Versa comes with cloth seats in all trims. (Nissan)
The interior is price appropriate and not a bad place to spend the day, despite the lack of leather or power seats. My teen child did ask if it was a "new" car, as in recently introduced, because it "doesn't seem like it is," but, to be fair, this Versa generation did originally launch in 2020.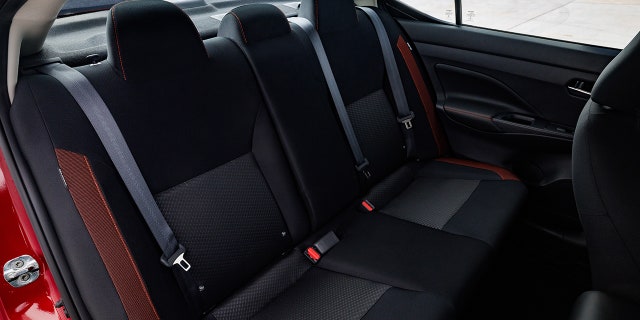 The rear seat can fit two adults comfortably. (Nissan)
It is not a fast car, but it can accelerate to 60 mph in just over 10 seconds, which does not feel dangerously slow while merging into traffic, just a little leisurely. The response of the shiftless CVT (continually variable automatic transmission) is a little sluggish when you hit the gas pedal, but it helps keep the engine speed low when you're cruising along.
CLICK HERE TO SIGN UP FOR THE FOX NEWS AUTOS NEWSLETTER
When you are, it is surprisingly quiet and ride quality is very nice. The Versa's suspension is on the soft side, and it soaks up potholes and ruts well. I have been in fancy SUVs that have done a worse job on NYC's streets.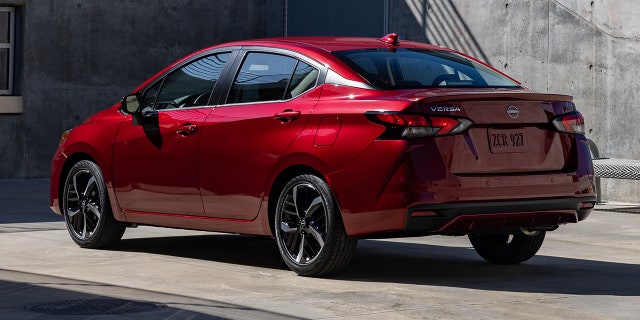 The Versa's engine is a 122 hp four-cylinder. (Nissan)
As far as a car for commuting into the city on a budget is concerned, you could do much worse than the Versa. Consumer Reports predicts it will delivery average reliability, and it has a five-star crash test rating from NHTSA to boot.
CLICK HERE TO GET THE FOX NEWS APP
I did not expect much when I picked up the Versa to test, but after a few days in it, I honestly would have been fine with many more.
———-
2023 Nissan Versa
Base price: $16,925
Type: 4-door, 5-passenger, front-wheel-drive sedan
Engine: 1.6-liter four-cylinder
Power: 122 hp, 114 lb-ft torque
Transmission: CVT automatic
MPG: 32 city/40 hwy.