MASSAPEQUA PARK, N.Y. — Asa Ellerup, the wife of suspected Long Island serial killer Rex Heuermann, was pictured for the first time Wednesday, the same day she filed for divorce and less than a week after New York police arrested her husband on a half-dozen cold case murder charges.
Her Islip-based lawyer Bob Macedonio told Fox News Digital that they had filed a summons and complaint for divorce as he entered the Suffolk County Jail in Yaphank — where Heuermann is being held on suspicion that he killed three women and hid their bodies in the brush at Gilgo Beach, about 45 miles east of New York City.
"This is all still a whirlwind," Macedonio said. "Her and her children's lives have been completely turned upside-down."
GILGO BEACH MURDERS: SOUTH CAROLINA NEIGHBORS SAY SECRECY SURROUNDS SUSPECT REX HEUERMANN, 'ODD' BROTHER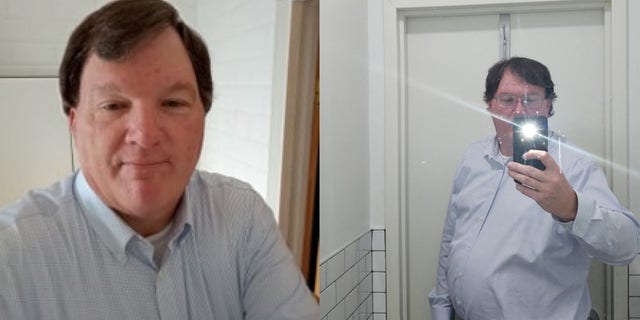 Rex A. Heuermann, an architect in his late 50s who lived a 20-minute drive from Gilgo Beach in Massapequa Park, New York, appears in what investigators decribe as "selfie" photographs taken from the fictitious Springfieldman9 AOL account, as part of a bail application by the Suffolk County District Attorney's office on Friday. (Suffolk County Court/Handout via Reuters)
"They were home and the cops came in, and they were completely blindsided, and they told them what was going on," he said.
Police have kept possession of the house for almost a week, roping off the block as investigators continued to process the scene — where they recovered hundreds of guns and other evidence, including a portrait of a battered woman. They also searched Heuermann's property in South Carolina and seized two Chevrolet Avalanche pickup trucks — the same make identified as a suspect vehicle in the disappearance of one of the Gilgo victims.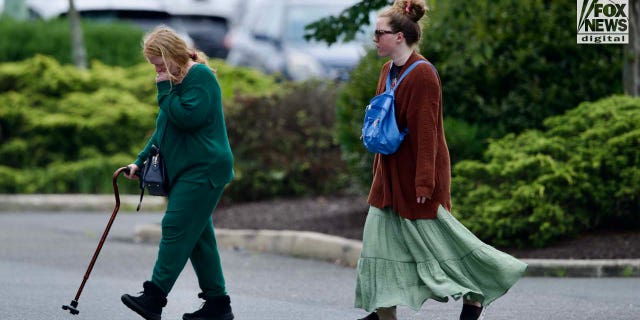 Asa Ellerup and Victoria Heuermann walk through a Best Buy parking lot on Tuesday. (Dario Alequin for Fox News Digital )
Heuermann pleaded not guilty Friday to charges of first- and second-degree murder in the deaths of Melissa Barthelemy, 24; Megan Waterman, 22; and Amber Costello, 27.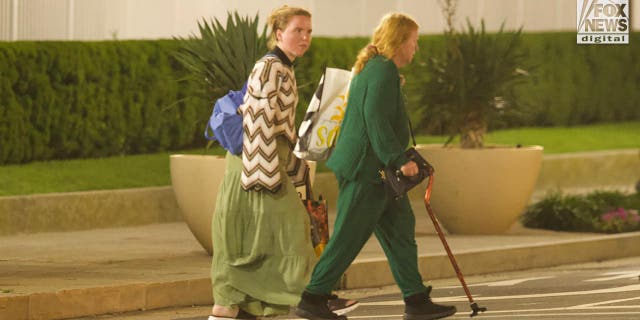 Asa Ellerup and her daughter Victoria Heuermann cross the road on Monday. They are the wife and daughter of accused Gilgo Beach serial killer Rex Heuermann. (Dario Alequin for Fox News Digital )
A task force with members from multiple law enforcement agencies allegedly linked Heuermann to the crime scene with a witness statement in Costello's disappearance and through phone records and a DNA sample collected from a box of pizza the suspect tossed in a New York City trash can.
GILGO BEACH MURDERS: NEW YORK STATE POLICE, FBI IMPOUND EVIDENCE FROM SOUTH CAROLINA
Suffolk County District Attorney Ray Tierney said last week that police also found Heuermann's wife's DNA on some of the victims — but she was out of town during each of the murders and has not been named a suspect.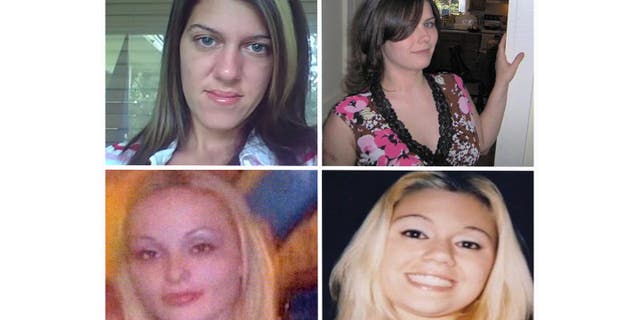 Counter-clockwise from left: Amber Lynn Costello, 27; Maureen Brainard-Barnes, 25; Megan Waterman, 22; and Melissa Barthelemy, 24, disappeared after meeting with a client on Craigslist. The remains of the women were found in December 2010 at Gilgo Beach on Long Island, New York. (Suffolk County Police Department)
CLICK HERE TO GET THE FOX NEWS APP
Heuermann is due back in court Aug. 1.
He faces up to life imprisonment without the possibility of parole if convicted.