Ross Chastain and Kyle Larson got into a wreck in the final laps at Darlington Raceway in the Goodyear 400 on Sunday, costing them both a chance at a first-place finish.
Chastain led 93 of the 295 laps of the race and was just ahead of Larson in the final stage when he drove up the track and got into the No. 5. Chastain ended up sideways and Larson perpendicular to him. Chastain had to be towed to the garage, while a damaged Larson was able to finish.
Larson finished 20th and Chastain dropped to 29th.
CLICK HERE FOR MORE SPORTS COVERAGE ON FOXNEWS.COM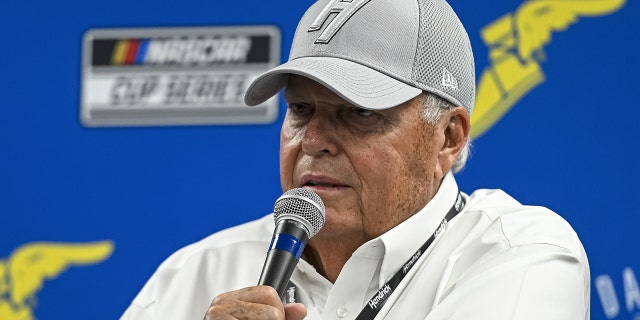 NASCAR Hall of Famer Rick Hendrick team owner of Hendrick Motorsport speaks to the media during a press conference after the NASCAR Cup Series Goodyear 400 at Darlington Raceway on May 14, 2023 in Darlington, South Carolina. (Logan Riely/Getty Images)
Rick Hendrick, the legendary team owner who Larson races for, appeared to be upset with Chastain's style of racing. Chastain has drawn the ire of plenty of drivers over the course of the 2023 season.
"I don't care if he's driving a Chevrolet if he wrecks our cars," Hendrick said, via NBC Sports. "I don't care. I've told Chevrolet that. If you wreck us, you're going to get it back. If you don't do it, they'll run all over you. I'm loyal to Chevrolet, but when somebody runs over us, then I expect my guys to hold their ground. I'm not going to ask them to yield just because of Chevrolet."
Hendrick said Chastain does not have to be so aggressive.
SHELDON CREED'S HOOD POPS UP AFTER CRASH AT DARLINGTON; KYLE LARSON EDGES JOHN HUNTER NEMECHEK FOR VICTORY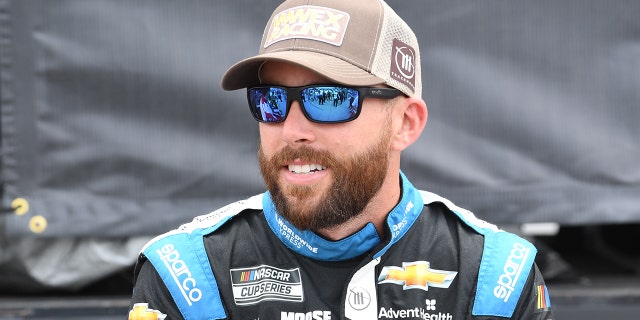 Ross Chastain, #1 TrackHouse Racing Worldwide Express/UPS Chevrolet, looks on prior to the running of the NASCAR Cup Series Goodyear 400 on May 14, 2023, at Darlington Raceway in Darlington, South Carolina. (Jeffrey Vest/Icon Sportswire via Getty Images)
"I guess at this point in the race maybe you're super aggressive, but you just don't run people up in the fence. He's going to make a lot of enemies. It's hard to win a championship when you've got a lot of paybacks out there."
Hendrick added he believed Chastain's tactics was getting "old" for some drivers.
Chastain said afterward he wanted to squeeze Larson but did not want to wreck him.
"We all go race and I fully committed into (turn) one and wanted to squeeze him up, I didn't want to turn myself across his nose for sure," Chastain said. "That's not how I wanted to be talking to y'all here."
Last weekend in Kansas, Noah Gragson's frustrations with Chastain boiled over, and he confronted him after the race. Chastain landed a punch on Gragson before officials broke up the fight.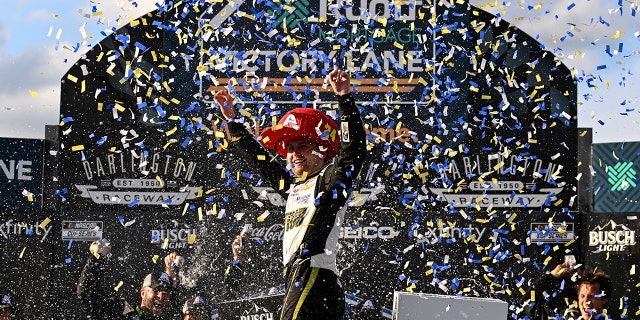 William Byron celebrates in Victory Lane after winning a NASCAR Cup Series auto race at Darlington Raceway, Sunday, May 14, 2023, in Darlington, South Carolina. (AP Photo/Matt Kelley)
CLICK HERE TO GET THE FOX NEWS APP
The crash allowed William Byron to take and hold the lead for the win.
The Associated Press contributed to this report.