Republican Arkansas Gov. Sarah Huckabee Sanders slammed left-wing activists for trying to cancel country music star Jason Aldean's latest anti-crime music video, pointing out what she views as hypocrisy on public safety.
Aldean recently released a video for "Try That In a Small Town" that included actual news clips of riots and looting in 2020. After activists claimed it was "racist and violent" for Aldean to suggest lawlessness would not be tolerated in a small town, CMT pulled the music video from circulation.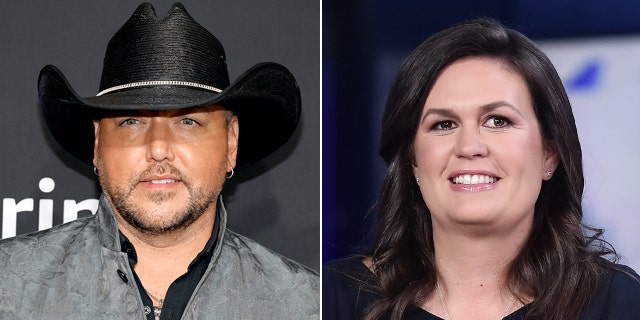 Jason Aldean and Arkansas Gov. Sarah Huckabee Sanders (Getty Images)
"The Left is now more concerned about @Jason_Aldean's song calling out looters and criminals than they are about stopping looters and criminals," Sanders wrote Wednesday in a Twitter post.
Sanders said it represented Democrats' "priorities" for being outraged over Aldean's lyrics while rising crime affects cities nationwide.
Sanders wasn't the only politician to defend the singer. Presidential candidate Vivek Ramaswamy said the song was "sacrificed at the altar of censorship & cancellation."
"Jason Aldean writes a song defending the values that ALL Americans used to share — faith, family, hard work, patriotism — only to be immediately sacrificed at the altar of censorship & cancellation," Ramaswamy wrote. "These are the same people who cheer songs like "Cop Killer" & the glorification of sex and violence in hip-hop. Stand strong against these hypocrites and opportunist frauds, @Jason_Aldean."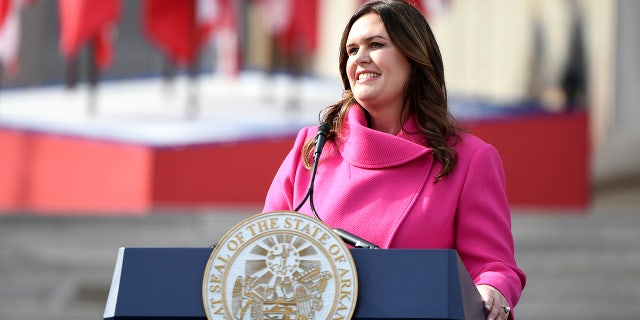 Republican Arkansas Gov. Sarah Sanders defended Jason Aldean on Twitter on Wednesday. (The Associated Press)
Aldean hit back at critics, claiming that "these references are not only meritless, but dangerous."
Despite the backlash, Aldean's hit reached No. 1 on iTunes on Wednesday.
Fox News' Aubrie Spady contributed to this report.