Brooks Nader is making a big splash.
On Monday, the longtime Sports Illustrated Swimsuit model was named a cover girl for this year's issue. She is joining Martha Stewart, Megan Fox and Kim Petras.
For her cover, Nader rocked a "Baywatch"-inspired high-cut red one-piece paired with her new jewelry collection with Electric Picks.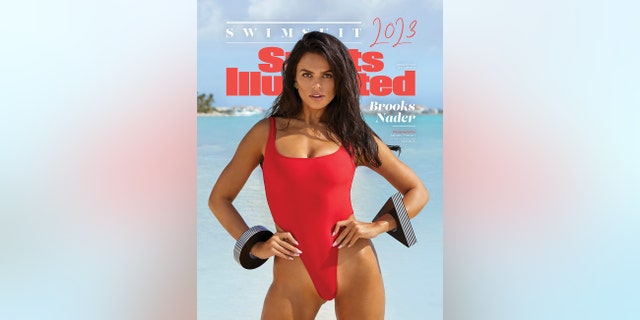 Brooks Nader is on the cover of the 2023 Sports Illustrated Swimsuit issue. The magazine hits newsstands on May 18. (James Macari / Sports Illustrated Swimsuit)
"I am so excited and overwhelmed!" Nader told Fox News Digital in a statement. "My whole family flew in for the week-long celebration! This is my fifth year shooting for SI Swimsuit and I had NO idea I was going to be on the cover alongside Martha, Megan and Kim. What legends!"
"I'm honestly still speechless," she gushed. "The entire Swimsuit team surprised me on set over the weekend with the news, so I had to keep it a secret for two days!"
Nader originally won the 2019 Swim Search open casting call, which attracted 10,000 applicants. After being interviewed by Christie Brinkley, Nader has since posed for the magazine every year. For this issue, which hits newsstands May 18, Nader was photographed by James Macari in the Dominican Republic.
MARTHA STEWART, 81, LANDS SPORTS ILLUSTRATED COVER AS SHE POSES IN DARING SWIMSUIT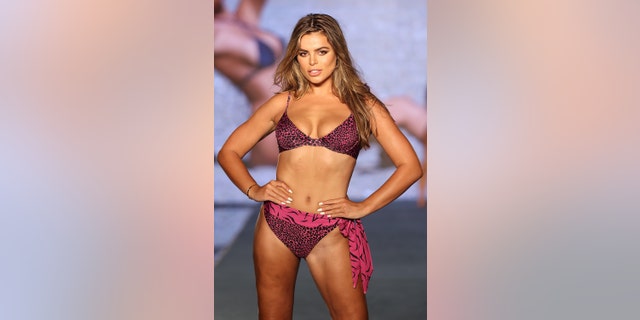 Brooks Nader walks for 2021 Sports Illustrated Swimsuit Runway Show during Paraiso Miami Beach at Mondrian South Beach on July 10, 2021, in Miami, Florida. (John Parra/Getty Images for Sports Illustrated)
Nader is the second Swim Search alum to grace the cover, after Camille Kostek in 2019.
"There is no theme [to this year's issue] — rather, there is a vision, a sentiment, a hope that women can live in a world where they feel no limitations, internally or externally," SI Swimsuit editor-in-chief MJ Day told the outlet. "But the absence of a theme is not to say that [these women] don't share certain common traits. They're constantly evolving."
"[Nader's] heart and hustle have not only landed her on the cover but have also positioned the 26-year-old for success in the business sphere," Day added.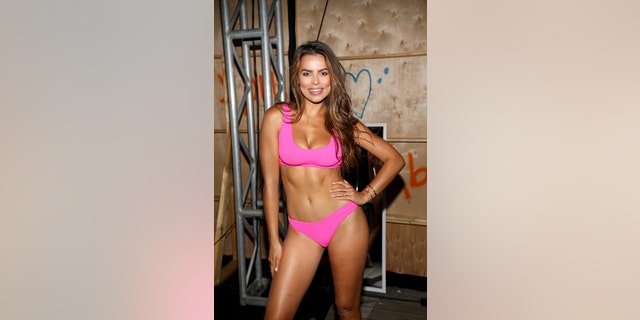 Brooks Nader was an aspiring model when she was interviewed by Christie Brinkley. (Alexander Tamargo/Getty Images for Sports Illustrated)
The Baton Rouge native has made her mark on the red carpet thanks to her daring, sizzling looks. In 2021, she told Fox News Digital that "very strong duct tape" and makeup that matches her skin tone "have been the most effective."
"Oh I've had so many near mishaps," she said at the time. "It took a lot of figuring out when it came to my love of sheer dresses and how to perfectly conceal everything. I had one sheer dress moment where I wore this high-rise underwear that was way too light. And it showed through the dress. But you live and learn from experience."
She also revealed how SI Swimsuit has welcomed her with open arms over the years.
CLICK HERE TO SIGN UP FOR THE ENTERTAINMENT NEWSLETTER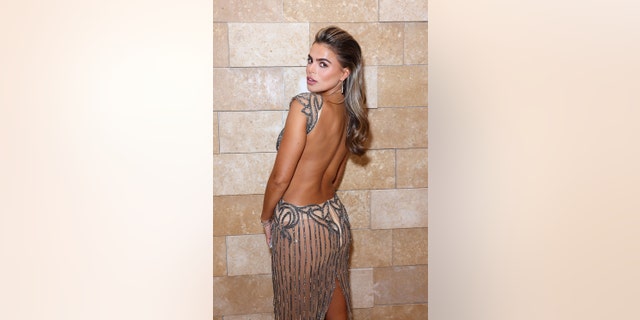 For the newest issue, Brooks Nader was photographed by James Macari in the Dominican Republic. (Alexander Tamargo/Getty Images for Sports Illustrated Swimsuit)
"[Editor] MJ [Day] always says, 'Don't lose a pound. You look perfect,'" Nader shared. "You can book SI and eat a burger because they want you for you. They don't want you to alter yourself. They don't want you to change a single thing about yourself. And they're cheering you on along the way. They're constantly encouraging you, which is so rare in the fashion industry. It's hard not to feel good about yourself after working with them."
In 2020, Nader told Fox News Digital she doesn't believe in dieting.
Instead, when it comes to being ready to don a swimsuit at any given moment, the model insisted on portion control, which prevents her from overindulging without compromising on her favorite treats.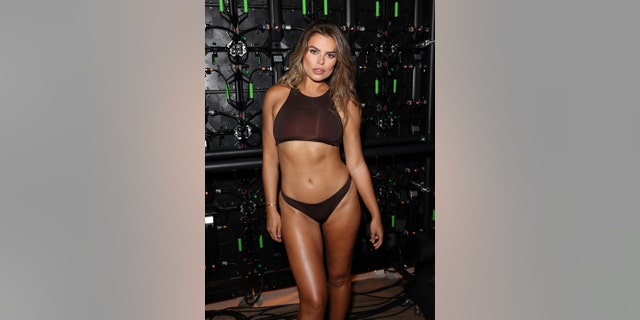 Brooks Nader poses backstage for Sports Illustrated Swimsuit Runway Show During Paraiso Miami Beach on July 16, 2022, in Miami Beach, Florida. (Alexander Tamargo/Getty Images for Sports Illustrated Swimsuit)
SI SWIMSUIT MODEL NICOLE WILLIAMS ENGLISH POSED FOR UPCOMING ISSUE WHILE 7 MONTHS PREGNANT
"I try to do everything in moderation and not limit myself too much," she explained. "If I want a sweet I'll just have portion control and have a little bit of a cupcake instead of four cupcakes. I think that you can totally drive yourself crazy if you go on insane diets for long periods of time. You're just going to crack. It's taken me a while to just do everything in moderation — try to eat healthy as much as you can."
Nader also revealed that having a "cheat day" gives you something to look forward to during the week, especially on days when you could use some motivation to keep your goals going.
"This is so weird, but I love McDonald's," she admitted. "I eat cheeseburgers and french fries from McDonald's on my cheat days, which people might find gross. But I love McDonald's and I love pizza and I love wine. So that would probably be my meal, a very weird meal."