Nicole Williams English has a special delivery.
The 2023 Sports Illustrated Swimsuit rookie posed for the upcoming issue while seven months pregnant. The magazine hits newsstands May 18.
The model announced her pregnancy with the brand at Miami Swim Week last summer. During the fashion show, the "WAGS LA" star strutted down the runway alongside her husband, former NFL player Larry English, while proudly showing off her baby bump in a tiny black bikini.
PADMA LAKSHMI, SPORTS ILLUSTRATED SWIMSUIT'S NEWEST MODEL, REVEALS HOW SHE STAYS IN SHAPE: 'REALLY DIFFICULT'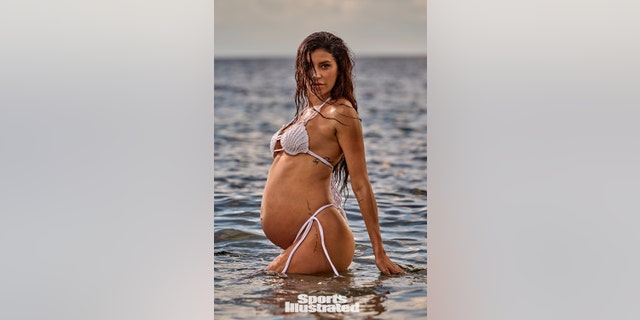 Nicole Williams English was seven months pregnant with daughter India Moon when she posed for the upcoming issue of Sports Illustrated Swimsuit.  (Yu Tsai/Sports Illustrated Swimsuit)
"While we've already revealed Nicole Williams English on our runway during Swim Week with a rookie announcement and pregnancy announcement, we are excited to finally share her photos for the 2023 issue," SI Swimsuit editor-in-chief MJ Day told the outlet.
"We are even more honored that she chose us to celebrate her pregnancy journey — shooting for the issue seven months pregnant and then stepping back in front of the lens with 6-week-old India Moon, her beautiful daughter and our youngest most precious model to date," she shared. "There's power in sharing such an intimate life moment, and we are beyond grateful to be a part of that with Nicole."
For her spread, the Toronto native rocked a skimpy seashell string bikini adorned with pearls. She was photographed by Yu Tsai in Dominica.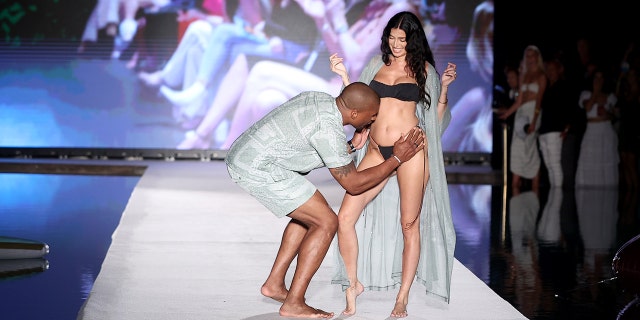 Larry English and Nicole Williams English walk the runway for Sports Illustrated Swimsuit in Miami Beach, Fla., on July 16, 2022. (John Parra/Getty Images for Sports Illustrated Swimsuit)
Williams English and her husband welcomed their first baby together in January.
The designer and entrepreneur told the outlet she's been hoping for the opportunity to appear in the magazine for years. According to reports, the pinup and proud mama attended a casting call with the franchise six years earlier.
"It feels like I'm going to wake up, and it's going to be such a cruel way to find out this wasn't real," she previously told the outlet. "I can't believe it because this has been a dream of mine for over 20 years. I just couldn't stop crying. It was just such an emotional day. [My husband and I] went for a walk in the sun to go celebrate, and we just couldn't wipe the smiles off our faces."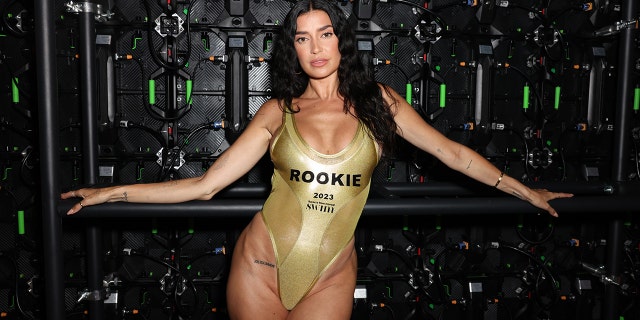 Nicole Williams English is a 2023 rookie for the magazine. (Alexander Tamargo/Getty Images for Sports Illustrated Swimsuit)
The original swimsuit issue bowed in 1964. It has been a launching pad for models such as Kathy Ireland, Christie Brinkley, Elle Macpherson, Kate Upton and Ashley Graham.
Over the years, the issue has tried to stay fresh, with painted bikinis, plus-sized models, unedited photos, tiny swimsuits, amputee models, older models and the addition of professional athletes and celebrities in relationships.
Williams English told the outlet she hopes her image will inspire other moms to celebrate their bodies. She is the second model to ever pose for SI Swimsuit while visibly expecting.
CLICK HERE TO SIGN UP FOR THE ENTERTAINMENT NEWSLETTER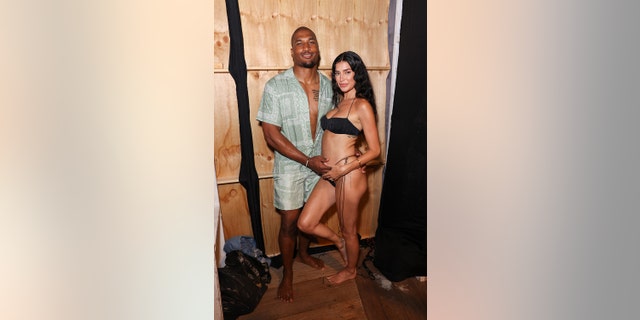 Nicole Williams English gave birth in January. (Alexander Tamargo/Getty Images for Sports Illustrated Swimsuit)
"The fact that I'm actually a rookie and shooting while pregnant, it's just really cool to know that my baby girl is going through this with me and that one day she's gonna look back and see all these photos and know that she was shooting for SI with mama," she said during her shoot.
"I hope that I can inspire people and show a part of me — especially being pregnant doing this," she continued. "To be able to show my daughter this, and to be able to tell her the story of how I got here and how hard I worked to get here, and how this was my biggest dream and my biggest goal, and to tell her to chase her dreams and never give up, this is just so special."
After giving birth, Williams English told People magazine she's been happily adjusting to her new life.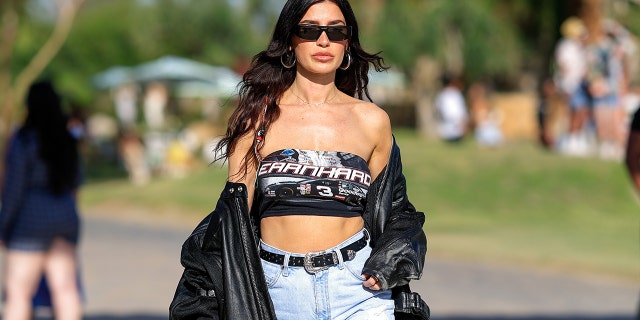 Nicole Williams English arrives at the Celsius Coachella party in Indio, Calif., on April 14, 2023. (Rachpoot/Bauer-Griffin/GC Images)
KELLY HUGHES, THE FIRST SI SWIM MODEL TO BARE HER C-SECTION SCAR, REACTS TO NEGATIVE COMMENTS ON SOCIAL MEDIA
"I'm just taking my time now to heal and recover and enjoy being her mom," she said. "We are so grateful we were blessed with a healthy baby girl. That's all we ever wanted.
"India Moon is surrounded by so much unconditional love," Williams English gushed. "Thank you to all the nurses and doctors and my amazing husband that were on this journey with me. I'm so excited about this next chapter."
The Associated Press contributed to this report.