Valerie Bertinelli is not one to hold back.
Still, it came as a bit of a surprise to see just how open she was about her love life and mental health in a series of new posts she shared to Instagram over the weekend.
The latest post, shared late last night, is a video she captioned with just a laughing emoji. In text she added to the video, she wrote, "When someone asks me if I'll start dating again soon…"
She made a face, started laughing, then lip-synced to an audio track, "Yeah, f— no."
VALERIE BERTINELLI ADMITS 'IT'S BEEN ROUGH' SINCE EX EDDIE VAN HALEN'S DEATH
In an October interview on the "Out Comes The Sun" podcast, Bertinelli shared her perspective on finding the positive aspects of a painful experience.
"I think because that divorce was so wicked, and it's really brought me to my knees, but I think of that as a gift because I get to learn so much about myself through this," she said.
 
 

 
 
View this post on Instagram
 

 
 
 

 
 

 
 
 

 
 

APP USERS CLICK HERE TO VIEW VIDEO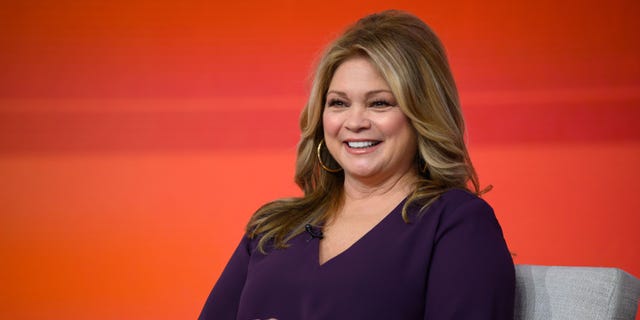 Valerie Bertinelli previously referred to her ex as "the narcissist."  (Zach Pagano/NBC/NBCU Photo Bank via Getty Images)
In a video she shared on Saturday, she revealed that she'd gone down a pant size — earlier this year, she shared that she'd gone down a size at the time after doing Dry January, a tradition in which people start the new year off without drinking alcohol for a month.
"Back in November," she explained, "I really started concentrating on my emotional and mental health. The harsh words and abuse can never be unheard and taken back, but here's the thing, I wouldn't have taken them in and believed them in the first place, if I hadn't been saying harsh and unkind words to myself first."
Her caption continued, "Through therapy, journaling, meditation, and slew of things you've watched me talk about on my feed the past year, I started to care about myself more and care how I treated myself more which led me to also care about the nutrition I put into my body. Caring not so much about calories but what are in those calories? Am I getting enough fiber? Am I getting enough protein? Am I getting enough vitamins, naturally, in my food? Am I drinking too much? What makes me feel better. What makes my body feel better?"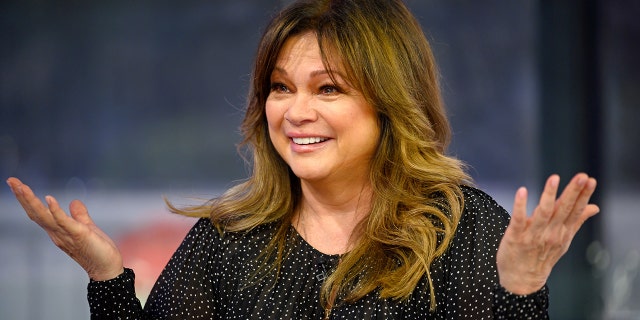 Valerie Bertinelli is working on herself after a painful divorce. (Nathan Congleton/NBC)
"Keyword, FEEL better," she stressed. "I also went dry in January. And I plan to do it again in July. I have cut back exponentially on alcohol and I'm sure that has helped with releasing the weight I was carrying for protection. And it did protect me. I'm grateful for that."
She concluded her message with, "I don't need protection any longer. I'm really starting to love myself. Deep down. All this to say I have a lot to talk about and will continue to do so. Thank you for coming on this journey with me. Please be kind to yourselves. You deserve it. We all do. We are enough."
 
 

 
 
View this post on Instagram
 

 
 
 

 
 

 
 
 

 
 

APP USERS CLICK HERE TO SEE PHOTOS
"This is the little girl I want to take care of right now," she wrote. "The perpetual people pleaser. So please don't come to me for diet advice. I have failed more times than I have succeeded. Releasing weight is a nice side effect for sure, but this journey has to be, for me, much more than that this time."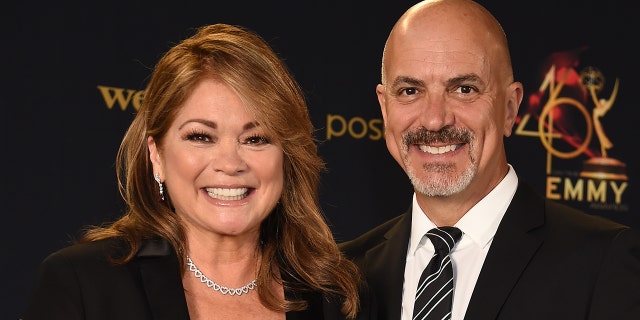 Valerie Bertinelli filed for divorce from her second husband Tom Vitale in May 2022. That November, she was declared legally single. (Gregg DeGuire)
"I'm doing my best to take care of my heart and my head and recover from verbal and emotional abuse that I finally realize I did not deserve," she explained.
"I feel lighter even though I'm pretty much around the same weight I was when I started Jenny Craig 16 years ago! So it is not about the number on the scale. My heart is lighter. My head is lighter. I want to feel my feelings, even though they can be scary sometimes, and I do my best to get to the other side of them."
CLICK HERE TO SIGN UP FOR THE ENTERTAINMENT NEWSLETTER