WASHINGTON, D.C. – Americans in the nation's capital shared their must-have cookout favorites ahead of Independence Day, with many paying tribute to the Stars and Stripes with celebrations and feasts nationwide.
"I'd say ribs. St. Louis style ribs," Thomas, from the Gateway to the West, told Fox News. "That smoky flavor, dry rub, all the spices that come together. It's perfect."
WHAT'S ON THE MENU FOR AMERICA'S BIRTHDAY? WATCH:
Video
WATCH MORE FOX NEWS DIGITAL ORIGINALS HERE
Kevin, from Maryland, preferred traditional July Fourth foods.
Jennifer said her annual Fourth of July celebration in Maryland is a traditional feast with "bratwursts, hot dogs, chicken, hamburgers." She said many guests will bring other sides for a potluck of delicious goods.
PEPSI UNVEILS SODA-INFUSED KETCHUP THAT WILL BE AVAILABLE AT MLB GAMES ON FOURTH OF JULY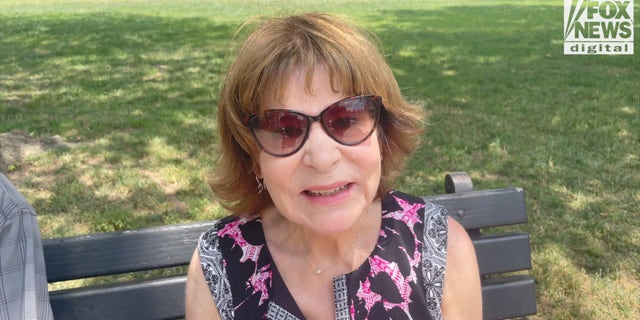 Rosemary says her favorite barbecue staple for the holiday is a classic cheeseburger.  (Megan Myers/Fox News Digital)
Rosemary and her husband Phil, both from Colorado, serve up the works at their family's holiday barbecue with ribs, chicken, steak and a variety of sides. But Rosemary said the non-negotiable was her favorite: the classic cheeseburger.
"We gotta have red soda water, watermelon and barbeque ribs," Sandra, from Texas, said.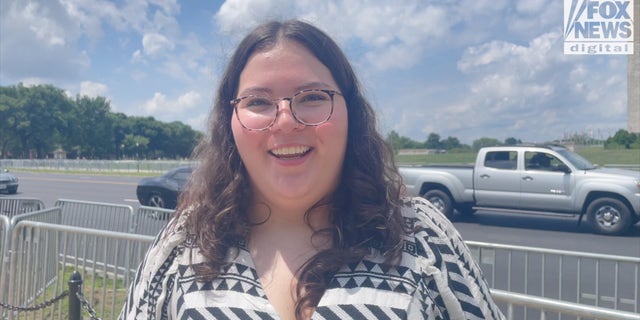 Kayla shares her favorite boozy treat served at her family's annual Fourth of July celebration. (Megan Myers/Fox News Digital)
Kayla, of Maryland, praised her family's famous boozy food served at their holiday celebration.
"They have vodka pickles!" she said excitedly. "Those are very good."
To hear more from Americans on their holiday barbeque favorites, click here.