A small plane landing in Somalia drove off of the runway upon arrival and crashed into a fence, shattering into pieces upon impact.
"There was no fatality from the accident except minor injuries," the Somali Civil Aviation Authority (SCAA) said in a brief statement. "The SCAA would like to reaffirm that the preliminary report will be released once the current investigation concludes."
Video captured the crash at Aden Adde International Airport in Mogadishu on Tuesday, showing how the plane skidded off the tarmac and burst through a protective barrier, at which point the wing exploded and other pieces of the plane fell off.
The Halla Airlines flight was carrying 30 passengers and four crew members as it tried to land at around 12:30 p.m. local time, according to VOA Somalia.
4 ADULTS, 6 CHILDREN KILLED IN PAKISTAN HOUSE FIRE, POLICE SAY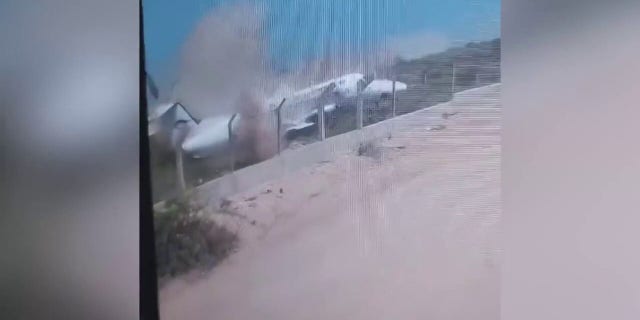 A plane skidded off the runway as it landed at Aden Adde International Airport in Mogadishu, Somalia, on Tuesday. (Newsflare via Reuters Connect)
A spokesperson for the airline said it will publish the results of an investigation that the company has initiated.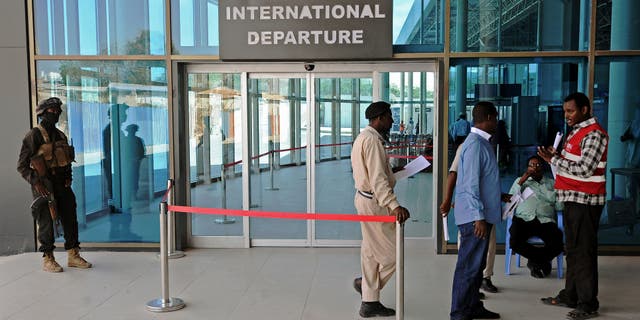 This image shows the departure area at Aden Adde International Airport in Mogadishu, Somalia. (Mohamed Abdiwahab / AFP via Getty Images / File)
"Facts will be established once the cockpit voice recorder and black box are analyzed," the spokesperson said.
Reuters contributed to this report.