Yellow cars are solid gold… in the used car market.
A new report from iSeeCars has determined which color vehicles hold their value the best, and the more colorful the better.
Well, usually.
The study looked at 1.3 million transactions of three-year-old cars and trucks sorted by color to determine their depreciation.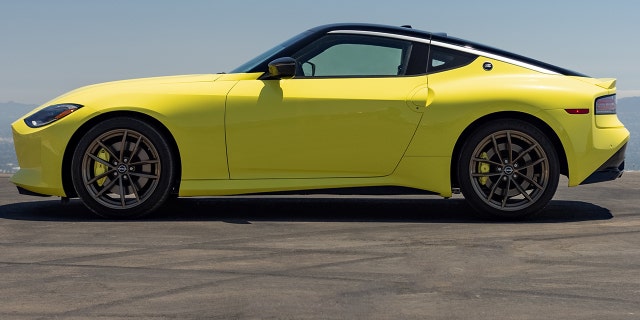 The Nissan Z sports car's signature color is yellow. (Nissan)
It's actually the least common car color in the U.S., accounting for just 1% of sales, which makes it a rarity on the used car market.
"Yellow cars continue to represent the greatest disparity between how many are produced and how many people want one," iSeeCars executive analyst Karl Brauer said.
"While not many people want a yellow car, there are clearly more people who want one than exist, which is why yellow performs so well on the secondary market."
CLICK HERE TO GET THE FOX NEWS APP
"It's interesting to see how color rankings change across vehicle segments, reflecting the shift in preference based on the type of vehicle someone is buying," Brauer said. "Even more interesting is the consistently low ranking of supposedly popular colors like black and silver."