Graphic Content Warning
EXCLUSIVE: A former Oklahoma woman is blasting the release of her 2003 rapist, who served 17 years in prison for raping her when she was 16 years old. He got out, got married and is now believed to have killed five teens, his wife and himself after missing the start of his trial on child porn charges.
Okmulgee County deputies found seven people dead at Jesse McFadden's Henryetta home Monday as they were searching for two missing teens who were believed to have been traveling with the convicted rapist.
After the 2003 attack, police found him down by a river with two slit wrists, according to the victim, Krystle Strong, who said that illustrated his fragile mental state.
Authorities have not yet officially confirmed the identities of the bodies, but they indicated Monday evening that three of the dead were likely missing girls Ivy Webster, 14, and Brittany Brewer, 16, and McFadden.
OKLAHOMA BODIES FOUND: GRANDMOTHER OF 3 VICTIMS BLASTS CONVICTED RAPIST SON-IN-LAW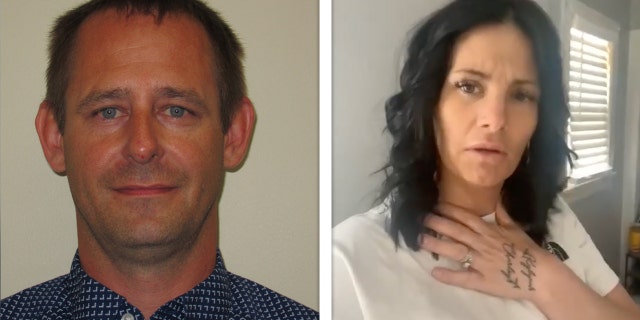 Jesse McFadden, left, in his photo on the Oklahoma Sex Offender Registry. His 2003 victim, Krystle Strong, said she opposed his release from prison in 2020, when he had a pending case involving another 16-year-old. (Oklahoma Department of Corrections, Fox News Digital)
Janette Mayo, 59, identified four other victims Tuesday as her daughter and McFadden's wife, Holly Guess, and her grandchildren: Rylee Elizabeth Allen, Michael James Mayo and Tiffany Dore Guess. They were friends with the missing girls.
"Holly's ex told me … he thinks that Holly found out that [McFadden] might have been molesting one of the kids and just, he flipped," Strong said. "We don't know, but I think it might have had something maybe to do with that, something about his trial coming up, because what he screenshotted and what Jesse texted and said to [the 2016 victim] was, and I quote, 'This is all going to be on you.'"
She said she had seen the texts mentioned in local reports that McFadden had sent threatening messages to the victim of a crime he was accused of committing in 2016 while he was behind bars.
WATCH: Oklahoma woman slams prison release of rapist found dead with 2 missing girls, 4 family members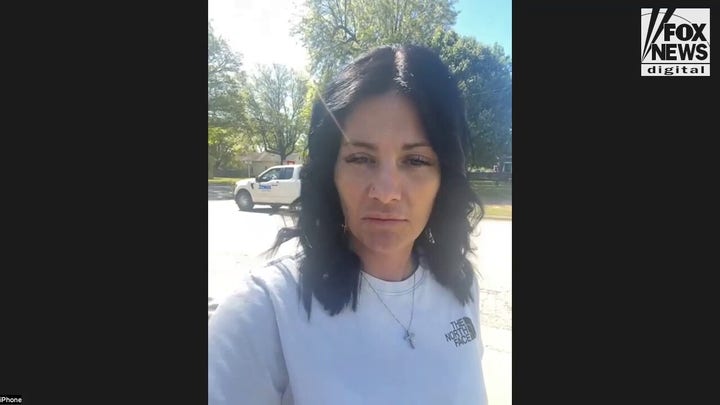 Video
The registered sex offender was facing child pornography charges for allegedly trading explicit images with another 16-year-old with a smuggled phone from prison in 2016.
In addition to alleged child pornography on his phone, court documents show prison officials found a picture of the girl's learner permit and birthdate.
OKLAHOMA SHERIFFS FIND 7 BODIES IN SEARCH FOR MISSING TEEN GIRLS SEEN TRAVELING WITH CONVICTED RAPIST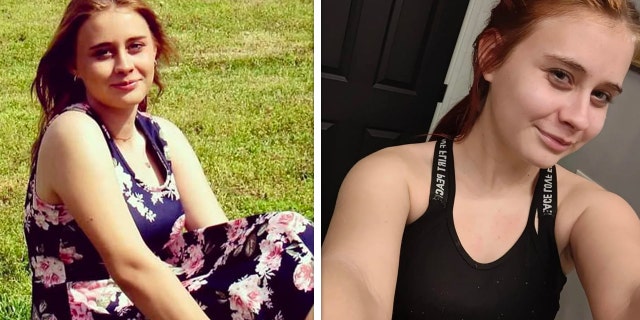 Ivy Webster, 14, was one of two girls reported missing Monday before deputies found seven bodies in Okmulgee County, Okla. (Okmulgee County Sheriff's Office)
"In 2020, I actually got a hold of the court system and said, 'You guys are going to let him out after I'd just seen this splashed across the news, and he had a court case with another young girl,'" Strong said. "'You guys are still going to let him out?' This shows that he has not changed."
McFadden was released from prison in 2020.
"It's too soon in this Oklahoma case to know exactly what happened," said Ambrosio Rodriguez, who spent more than a decade prosecuting child abuse and sex crimes in California before going into private practice.
"It's safe to say some agency screwed up. Jesse McFadden showed such sexual aggression that he was apparently willing to commit a sex crime against a minor while in state prison. That's a new one for me in my 26 years of practicing law."
Strong said she recently learned that McFadden's brother had also attacked a woman she knew in a recent crime.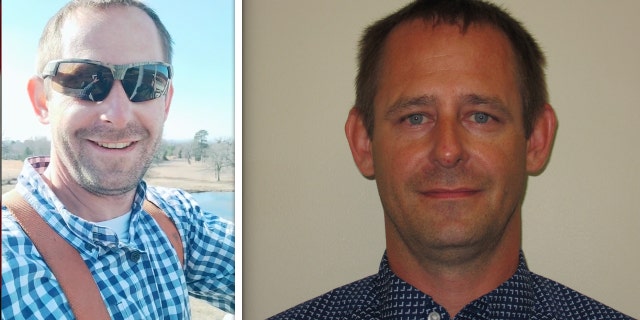 Jesse McFadden, 39, was convicted of raping a 16-year-old girl in 2003. He was due in court Monday on child pornography charges but failed to appear, and deputies later found seven people dead as they searched for him and two missing teens. (Jesse McFadden/TikTok, Oklahoma Department of Corrections)
"He put her in a dog kennel," she said. "She's not actually my family member, but she's my stepmom's family, so that's close enough to home."
Court records show that Cody McFadden was charged with kidnapping and assault on the Choctaw Nation Reservation. In December, a federal judge found him unfit to stand trial and ordered him committed to an institution.
MASTURBATING BANDIT IN TEXAS WHO BROKE WOMAN'S LEG IN VIOLENT CHASE DODGES JAIL TIME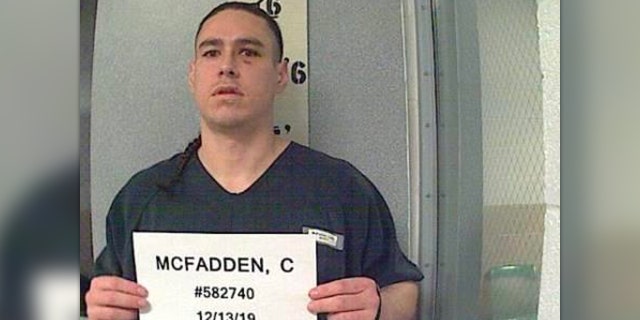 Cody McFadden is also a convicted felon who served time in state prison on a handful of charges, including three counts of assault with a deadly weapon. He was released in 2020 and charged two years later with kidnapping and domestic violence, records show. (Oklahoma Department of Corrections)
Deputies from Pittsburg County, Oklahoma, were responding to a domestic violence call July 17, 2022, when they encountered an injured woman. She was bleeding from her arms, legs, head and back, was covered in bruises and had a broken arm, according to a federal criminal complaint.
CLICK HERE TO GET THE FOX NEWS APP
She told deputies her attacker beat her with a pole and shoved her into a dog cage, where he hit her with pepper spray, shocked her with jumper cables and struck her in the head with an ax, according to court documents.
After a brief standoff with deputies, McFadden allegedly lit his home on fire and tried to sneak out the back. He was arrested.
Fox News' Haley Chi-Sing contributed to this report.