The creator of the western drama "Yellowstone" revealed that a top executive at HBO passed on the show for putting too big a focus on "Middle America."
In an interview with The Hollywood Reporter, Taylor Sheridan, the executive producer and showrunner of the hit Paramount Network program, shed light on the struggle to find a TV network to pick up his series, which he had pitched as "'The Godfather' of Montana."
Before finding a home at Paramount, "Yellowstone" was initially in development at HBO. At the time, Sheridan said his show had the support of HBO's then-programming chief Michael Lombardo. According to THR, however, "the rest of his team wasn't."
Sheridan's first hurdle was landing a big star to play the patriarch of the Dutton family. He had pitched the show's current star Kevin Costner, but Sheridan alleged HBO executives at the time "didn't see it."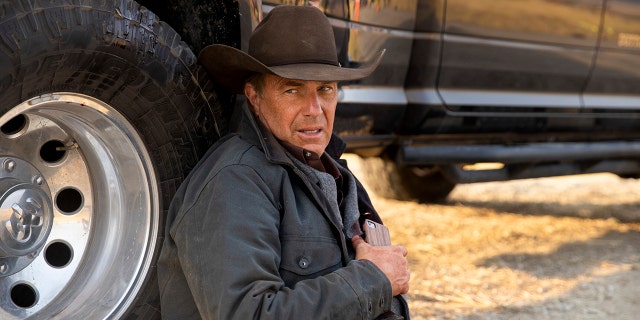 An unnamed HBO executive knocked "Yellowstone" as being a "step backward" in an apparent swipe towards Middle America, according to show creator Taylor Sheridan. (Paramount Network)
The unnamed HBO VP, who Sheridan refused to share their name, scheduled a so-called "crisis meeting" with him and his "Yellowstone" co-creator John Linson, who pressed the exec on the apparent reluctance to back the show.
"We go to lunch in some snazzy place in West L.A. And John Linson finally asks: 'Why don't you want to make it?' And the vp goes: 'Look, it just feels so Middle America. We're HBO, we're avant-garde, we're trendsetters. This feels like a step backward. And frankly, I've got to be honest, I don't think anyone should be living out there [in rural Montana]. It should be a park or something,'" Sheridan told THR.
KEVIN COSTNER LEAVES 'YELLOWSTONE' FANS DISTRAUGHT WITH LATEST ANNOUNCEMENT
'YELLOWSTONE' STAR WES BENTLEY WILL 'CELEBRATE' DRAMA-PLAGUED SHOW COMING TO AN END
"So I said to them, 'OK, everybody done? Who on this call is responsible for a scripted show that you guys have on the air? Oh, you're not? Thanks.' And I hung up. They never called back," Sheridan said.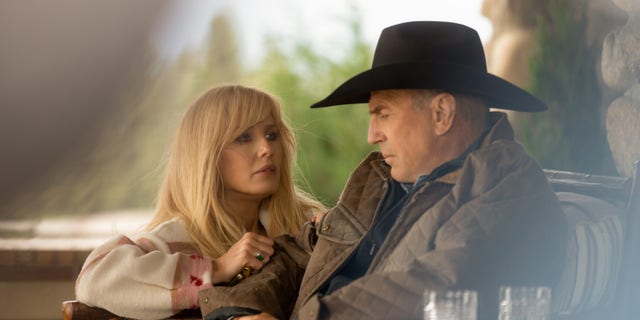 HBO executives thought the character of Beth Dutton (played by Kelly Reilly) was "too abrasive," according to Sheridan. (Paramount+)
Fortunately for Sheridan, he retrained the rights to "Yellowstone" when outgoing Lombardo, who told Sheridan "'I always believed in the show, but I could not get any support,'" gave the script back as his last act at HBO, which would have otherwise shelved the project entirely.