The 2023 Academy of Country Music Awards (ACMs) is here.
The 58th annual award show, co-hosted by country legends Dolly Parton and Garth Brooks, was held in Frisco, Texas this year. This was Parton's second time hosting the show and Brooks' first time taking on the role.
Country artist HARDY was the leading nominee at the ACMs, while "Yellowstone" actress and singer-songwriter Lainey Wilson was right behind with six nominations.
Among Hardy's seven nominations were two in the song of the year category: "Wait in the Truck" and "Sand in My Boots," a song performed by Morgan Wallen and co-written by HARDY, Ashley Gorley and Josh Osborne.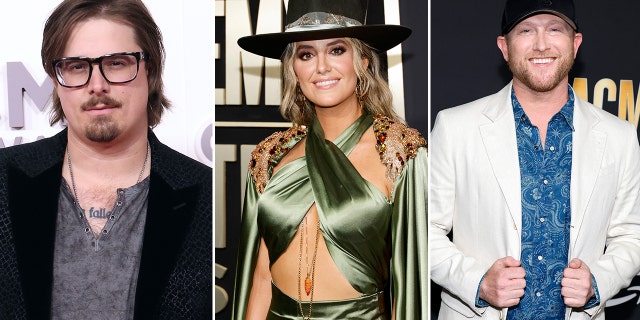 Hardy, Lainey Wilson and Cole Swindell took home awards at the 2023 ACMs. (Getty Images)
Wallen did not attend the ACMs due to a health issue.
The star-studded event featured performances from Parton, Ed Sheeran, Jason Aldean and Miranda Lambert.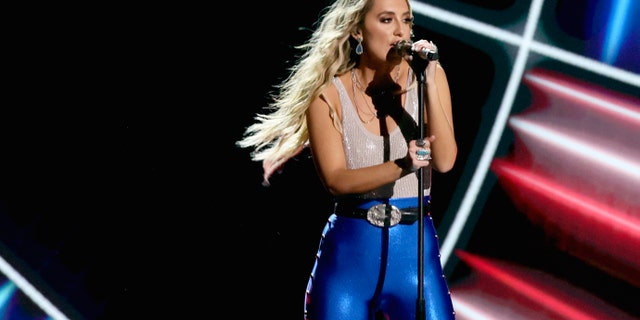 Lainey Wilson was heavily nominated at the 58th annual Academy Of Country Music Awards. (Getty Images)
Here's a look at this evening's winners:
Entertainer of the year: Chris Stapleton
Female artist of the year: Lainey Wilson
Male artist of the year: Morgan Wallen
ACMS 2023: MORGAN WALLEN, CARRIE UNDERWOOD AND MIRANDA LAMBERT FACE OFF FOR TOP HONOR
Duo of the year: Brothers Osborne
Group of the year: Old Dominion
New male artist of the year: Zach Bryan
CLICK HERE TO SIGN UP FOR THE ENTERTAINMENT NEWSLETTER
New female artist of the year: Hailey Whitters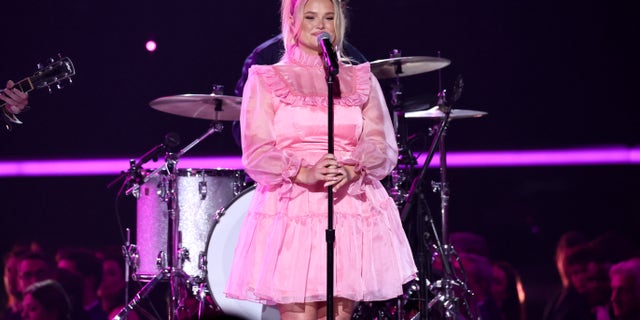 Hailey Whitters won the new female artist of the year award at the 58th annual Academy Of Country Music Awards. (Getty Images)
Album of the year: "Bell Bottom Country" – Lainey Wilson
Single of the year: "She Had Me At Heads Carolina" – Cole Swindell
Song of the year: "She Had Me At Heads Carolina" – Cole Swindell
CLICK HERE TO GET THE FOX NEWS APP
Visual media of the year: "Wait in the Truck" – Hardy feat. Lainey Wilson
Music event of the year: "Wait in the Truck" – Hardy feat. Lainey Wilson
Artist-songwriter of the year: Hardy
Songwriter of the year: Ashley Gorley