This is what you call speedy service.
UVeye is a new system that uses artificial intelligence to perform multi-point vehicle inspections in seconds, saving hours of work compared to traditional methods.
"It's kind of like an MRI for your car," UVeye Chief Marketing Officer Yaron Saghiv told Fox News Digital.
AI-POWERED ROBOTIRE CAN CHANGE 4 TIRES TWICE AS FAST AS A HUMAN
It covers 70% of a standard multi-point inspection as the vehicle is driven through the scanner at up to 20 mph and issues a report within three to 10 seconds.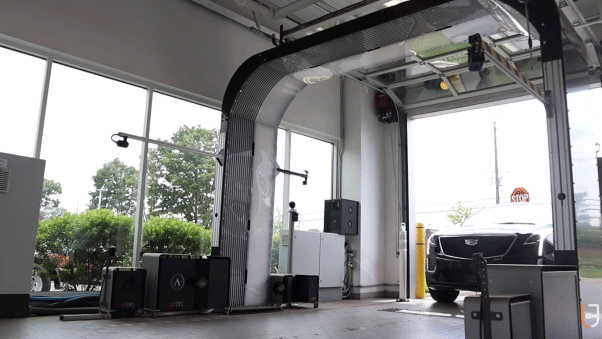 The system can complete an inspection in seconds. (UVeye)
"We have an algorithm, an AI brain that has seen millions of vehicles already, and it knows how to predict and reconstruct the areas of a car and recognize issues," Saghiv said.
"It's AI, like everybody talks about, but it's also practical and applied to something that touches us all."
It will even determine how old the tires are by reading the writing on the sidewall and note if they're past their recommended life expectancy and need to be replaced.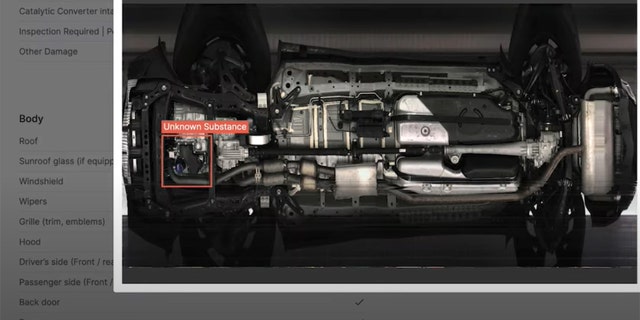 The technology was originally developed to spot explosives but can identify things like broken parts and oil leaks. (UVeye)
General Motors and CarMax both took part in a recent $100 million funding round that's helping to back a new manufacturing facility in Indianapolis, where the systems can be mass-produced.
General Motors alone has over 4,000 dealers in the U.S. that could potentially add a UVeye station.
UVeye is developing a second step that can scan the interior of a car with a 360-degree camera that's placed between the front seats.
CLICK HERE TO GET THE FOX NEWS APP
"There's a phone app that lets you record the sound of the engine, and you can connect a USB stick to the OBD (onboard diagnostics port) and then we can give you a complete condition report that provides a full picture," Saghiv said.