The U.S. military is arming aircraft recently sent to the Middle East with "bunker busting" bombs.
A squadron of A-10 Thunderbolt II aircraft — otherwise known as "Warthogs" — have been saddled with the structure-penetrating payload in response to increasing aggression from the Islamic Republic of Iran, according to The Wall Street Journal.
The warthogs are each capable of carrying approximately 16 bunker busters, otherwise known as GBU-39/B bombs.
IRAN SEIZES SHIP IN GULF OF OMAN, US NAVY SAYS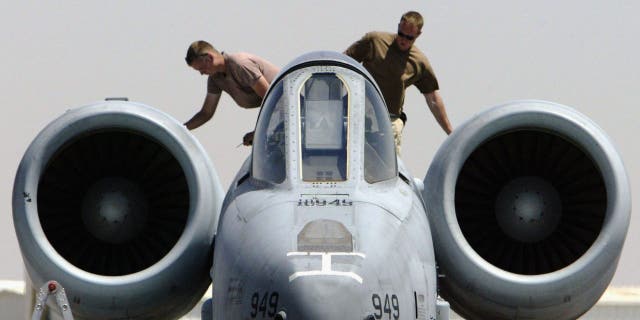 U.S. Air Force ground maintenance crewmen check over the engines of an A10 Thunderbolt "Warthog" after it had returned from a mission. (Ian Waldie/Getty Images)
On Thursday, Iranian forces intercepted and seized a boat sailing under the flag of the Marshall Islands as it was transporting crude oil from Kuwait to Houston, Texas.
The seizure of the foreign vessel was only the latest escalation from the Middle Eastern republic — Iran is now on the brink of developing nuclear weapons after decades of international pressure to end its program.
Iran has also been behind repeated rocket attacks on U.S. forces in Syria.
Additionally, the Biden administration sanctioned Iran's Islamic Revolutionary Guard Corps intelligence organization Thursday, accusing it of wrongfully detaining Americans.
BIDEN SANCTIONS RUSSIA, IRAN FOR WRONGFUL DETENTION AND HOSTAGE-TAKING: 'RELEASE THEM IMMEDIATELY'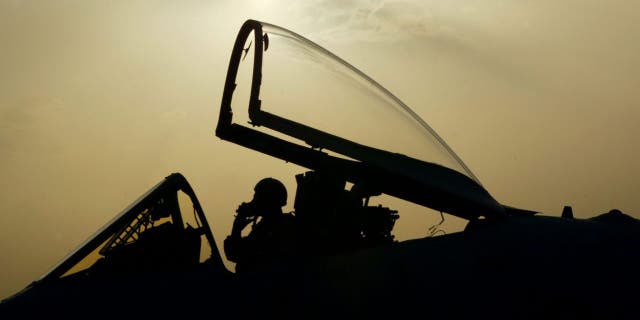 An A-10 Warthog pilot taxis on the flight line before takeoff at an airbase March 16, 2003, in the Arabian Gulf near the Iraq border. (Paula Bronstein/Getty Images)
Iran's Guard Corps was sanctioned at the same time as Russia's Federal Security Service.
"Today, and every day, our message to Russia, Iran and the world is holding hostage or wrongfully detaining Americans is unacceptable. Release them immediately," Biden said in a statement Thursday afternoon.
Earlier this year, Iran renewed threats to target former President Donald Trump and top members of his former Cabinet, including former Secretary of State Mike Pompeo, for the 2020 killing of its top military commander, Qasem Soleimani.
CLICK HERE TO GET THE FOX NEWS APP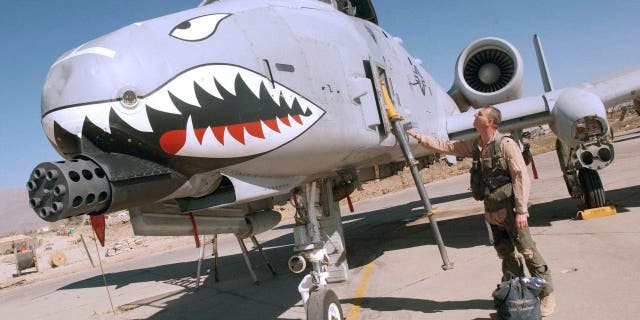 A Lt. Colonel in the U.S. Air Force checks the exterior of his A-10 Thunderbolt II attack aircraft, known as the "Warthog," at Bagram Air Force Base in Afghanistan. (Chris Hondros/Getty Images)
"God willing, we are looking to kill Trump [and] Pompeo … and military commanders who issued the order should be killed," Amir Ali Hajizadeh, head of the Islamic Revolutionary Guard Corps aerospace force, told Iranian state television.
The threats themselves were nothing new, though they came as Tehran announced a new long-range cruise missile capable of flying more than 1,000 miles, which could give it additional capabilities to strike U.S. forces in the Middle East.