American tech firms have noticeably pulled back from a major Chinese tech conference in a move that plays off on tensions that have simmered in the industry for some time, according to experts.
"Beijing and Washington have long been on a collision course in terms of setting and shaping emerging technology standards, most notably those involving artificial intelligence," said Craig Singleton, senior China fellow at the nonpartisan Foundation for Defense of Democracies.
"Increasingly, American technology executives understand that collaborating in any way with China's tech behemoths could quickly get them into hot water with U.S. policymakers.
"As the tech war between the two countries continues to heat up, U.S. tech firms will increasingly be forced to choose sides," Singleton explained. "The likely result is that tech collaboration between the two countries will continue to decrease in the coming years, if not disappear altogether."
Notable companies including ChatGPT maker OpenAI have decided to skip this year's conference. No U.S. company has signed up for sponsorship or other partnerships, and no major American tech expert or industry figure plans to speak, according to the International Business Times.
However, representatives from Apple, Amazon, Microsoft and Tesla will still attend, according to the conference's organizer.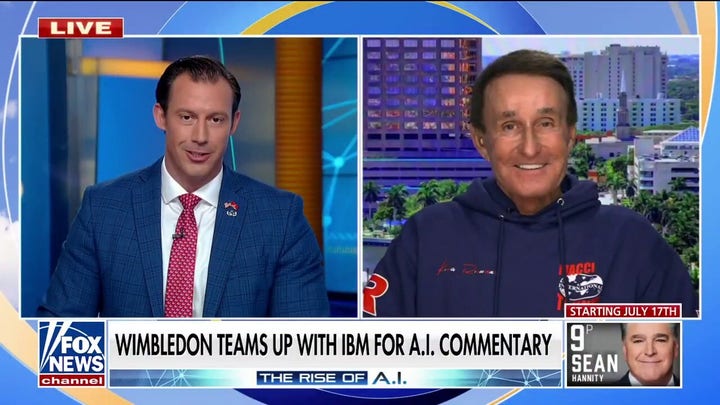 Video
Firms appear wary not only of the regulatory acrobatics needed to comply with Beijing, but also worry about the appearance of sponsoring a Chinese conference while the U.S. and China fight for control of a vital and emerging technology.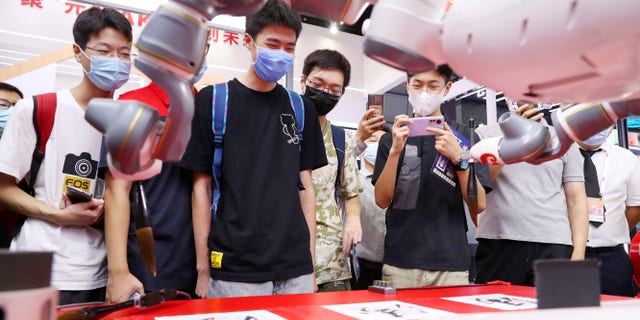 Visitors watch an AI robot performing calligraphy at the 2022 World Artificial Intelligence Conference in east China's Shanghai Sept. 1, 2022.  (Fang Zhe/Xinhua via Getty Images)
Beijing appears intent on ensuring AI does not end up suggesting regime subversion or disrupt economic or social order. The Cyberspace Administration of China (CAC) stressed that any AI product must align with the country's core socialist values. Providers will face fines, suspended services or even criminal investigations if they fail to comply with the rules.
CONGRESS PUSHES AGGRESSIVE USE OF ARTIFICIAL INTELLIGENCE IN FEDERAL GOVERNMENT
Giovanna M. Cinelli, an advisory board member for the Cyber Innovation Lab at the Foundation for Defense of Democracies, told Fox News Digital these are reflections of longtime policies within the country and that other China-first policies also make it difficult for developers to pass these assessments – among other things.
AI NOW BEING USED TO GENERATE CHILD PORNOGRAPHY, BLACKMAIL TEENAGERS, EXPERT WARNS
The U.S. late last year imposed some new restrictions on chip exports to China, hitting China's ability to access and develop certain computing and semiconductor items.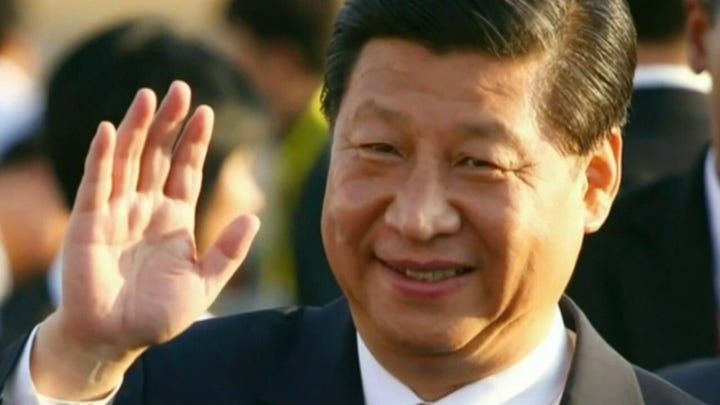 Video
Through the use of new thresholds and classifications, the U.S. has made it difficult for American manufacturers to know what they can and can't export, leading to a 15% drop-off in chip equipment exports expected over the following six months, according to Nikkei.