At least they had a shovel handy.
Tesla's upcoming Cybertruck promises to be one of the most formidable pickups when it goes on sale later this year, but it is not unstoppable.
A prototype of the stainless steel truck was on hand at Monday's groundbreaking for Tesla's new lithium refinery in Texas, which the company says will be able to produce enough of the battery material to supply up to 1 million electric vehicles annually by 2025.
The Cybertruck was equipped with never-before-seen rack that carried the shovels used for the event.
3 BRAND NEW 2010 TESLA ROADSTERS DISCOVERED IN SHIPPING CONTAINERS IN CHINA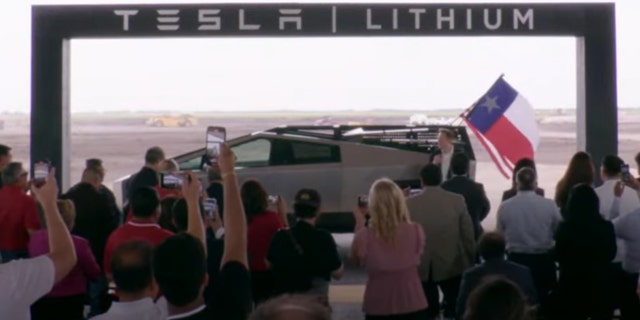 Tesla is building a lithium refinery in Texas. (Tesla)
The silver shovels featured a triangular design reminiscent of the truck.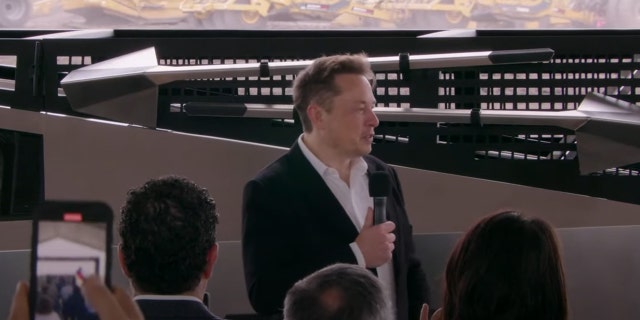 A Cybertruck brought shovels to the groundbreaking ceremony. (Tesla)
After Tesla CEO Elon Musk, Texas Governor Greg Abbott and other attendees ceremonially put the shovels in the ground, one of Tesla's executives took the Cybertruck for a spin around the construction site.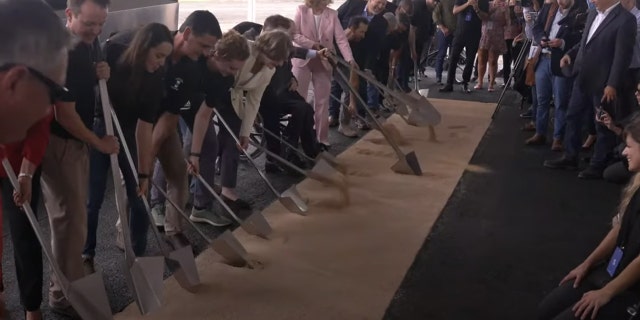 Elon Musk and Texas Governor Greg Abbot were among those taking part in the ceremonial first dig. (Tesla)
CLICK HERE TO SIGN UP FOR THE FOX NEWS AUTOS NEWSLETTER
Video posted to the Musk-owned Twitter shows the senior vice president of powertrain and energy engineering at Tesla driving the Cybertruck across the property with a Texas state flag waving from the bed.
However, another viral tweet included video shot by someone passing by also spotted the Cybertruck apparently stuck in soft dirt or mud next to an unpaved road.
The Cybertruck is being developed with all-wheel-drive and either three or four motors that may provide more than 1,000 horsepower, but the one at the event had an Achilles heel.
CLICK HERE TO GET THE FOX NEWS APP
Instead of the kind of mud-terrain tires that would be suitable for the kind of surface it was driving on, it was shod in less aggressive all-terrain tires, and no amount of power or capability can overcome a lack of grip in slippery conditions. It can actually make the situation worse.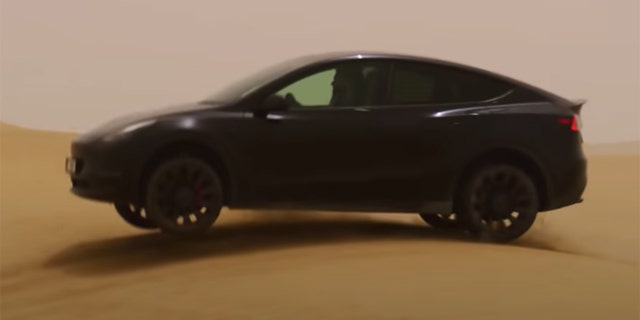 The Model Y has been tested in the Dubai desert. (Tesla)
In fact, Tesla demonstrated what a properly set-up vehicle can do this week with a video showing the Tesla Model Y SUV, which is far from an off-roader, being tested in the Dubai desert and having no problem with the deep sand.