A new look at the driving range ratings for electric cars has found that many of them come up short.
SAE International (formerly known as the Society of Automotive Engineers) and Car and Driver collaborated on the study, which compares real-world testing with the EPA-certified figures listed on the window stickers.
Internal combustion engine models display fuel economy figures for city, highway and combined estimates, while electric vehicles only get a combined rating.
Both are also given a total range rating representing how far they are expected to drive on a full tank or battery charge, which is based on the expectations that 55% of the driving takes place in the city.
HERE'S HOW MUCH RANGE ELECTRIC VEHICLES LOSE IN THE COLD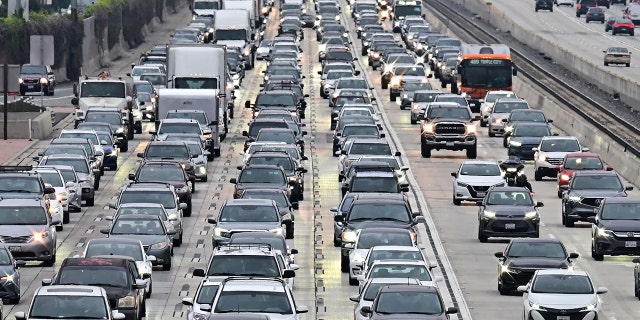 Gas-powered cars often exceed their EPA range ratings in the real world, while electrics fall short, according to a new study. (Frederic J. Brown/AFP via Getty Images))
Electric and hybrid vehicles tend to be more efficient in city driving because they can use their motors as brakes that recapture energy, which charges the battery during stop-and-go driving.
It's the opposite for internal combustion engine vehicles, which are typically more efficient when traveling at a constant speed.
In 2016, Car and Driver intimated its own real-world highway test for all vehicles, which is conducted over about 200 miles at 75 mph.
New cars are sold with a window sticker that shows their EPA ratings. (David Paul Morris/Bloomberg via Getty Images)
A look at the figures found that internal combustion engine models outperformed their ratings by 4% on average, while electric vehicles fell short by 12.5%
"Basically we've taken a look at how vehicles perform relative to the values on the window sticker, looking at the difference between what the label says and what we actually see in our real-world highway test," explained Car and Driver testing director Dave VanderWerp.
"We see a big difference in that gap between gas-powered vehicles and the performance of EVs."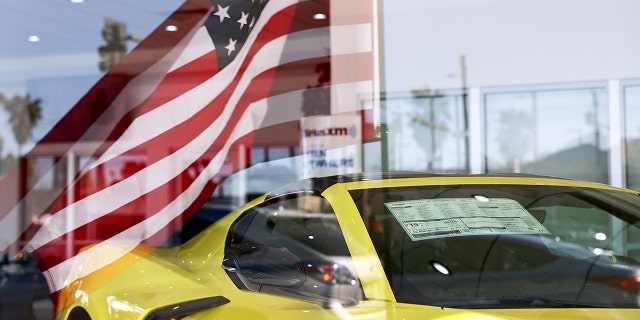 The window sticker lists fuel economy and the expected driving range between fill-ups or charges. (Mario Tama/Getty Images)
For an electric vehicle with a listed range of 300 miles, the 12.5% drop would mean it could only go 262.5 miles between charges in perfect conditions, not taking into account the negative effect extreme temperatures have on battery performance. But the way the cars are rated by the EPA makes the issue even more confusing.
CLICK HERE TO SIGN UP FOR THE FOX NEWS AUTOS NEWSLETTER
The tests are conducted across several speeds, often by the automakers themselves, and multipliers are used to come up with the final number.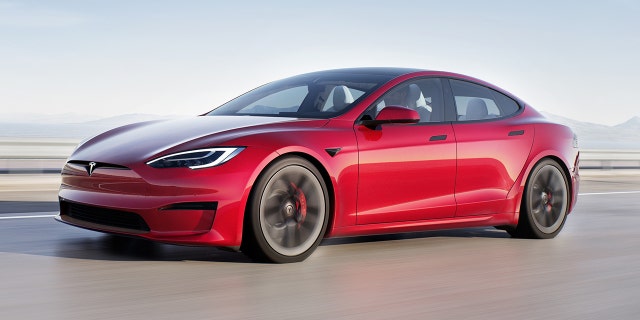 The Tesla Model S is available in a version rated at 396 miles per charge. (Tesla)
There are two different testing cycles available, one of which tends to produce higher numbers, and the automakers can choose which one to use for certification. European automakers often go with the more pessimistic option, which results in lower, but more accurate figures.
"400 miles of stated range for a Tesla and 300 miles for a Porsche is pretty much the same number at real highway speeds," VanderWerp said.
CLICK HERE TO GET THE FOX NEWS APP
The study suggests that the certification process should be updated with new calculations that better reflect what consumers can expect and that all electric vehicles use the same testing criteria.