"Home Improvement" star Zachery Ty Bryan downplayed a 2020 altercation between him and Johnnie Faye Cartwright, who at the time was the actor's secret girlfriend.
Bryan, who had been seeing Cartwright for two years while married, was arrested in October 2020 and charged with felony strangulation, fourth-degree assault, coercion, menacing, harassment and interference with making a police report. Police dropped the charges besides menacing and fourth-degree assault, and Bryan chose to plead guilty.
He now says the arrest "got so blown out of proportion" and downplayed the events that occurred in a new interview.
"We didn't even really get that physical. We got really loud. We were screaming and because we were in a townhome that had [thin walls], everybody could hear," Bryan told The Hollywood Reporter. "Johnnie was, at the time, just really upset about my situation."
"I heard her tell dispatch, 'This is the guy from 'Home Improvement.' He's this famous guy,'" Bryan claimed to officers at the time.
Bryan shot to fame as Brad Taylor on "Home Improvement." (Getty Images)
The former child actor-turned-producer now describes the moment as a wake-up call and called it a "learning experience."
"I thank God for that," Bryan told The Hollywood Reporter. "I went through a situation that I'm sure plenty of people across the globe experience with their partners, and that was a learning experience."
"I definitely have an issue with drinking," Bryan noted but stopped short of labeling himself as an alcoholic. The actor revealed he began drinking at age 14, but he has switched to a sober lifestyle.
"Back then, I was going to nightclubs, and they would just let me in because I was the kid from 'Home Improvement.'" He now tries "to stay away from [alcohol]," saying, "I've just kind of disengaged. I've got my routine, I'm not going out and getting lit, and that takes away a lot of problems."
Bryan was first arrested for DUI in 2004 at the age of 22. He was booked again in 2007, 2017 and 2020 — just months before the domestic assault occurred.
"I don't know what happens when people get corrupted. You just don't know."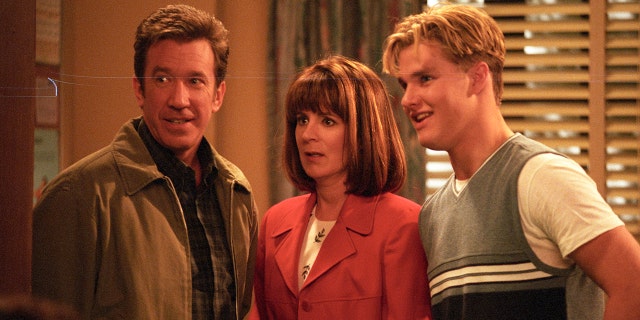 Tim Allen, Patricia Richardson and Bryan on the set of "Home Improvement." (Getty Images)
CLICK HERE TO GET THE FOX NEWS APP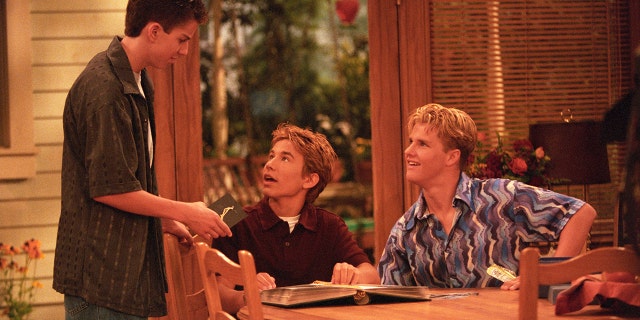 Bryan played the oldest son on "Home Improvement." (Getty Images)
Bryan also detailed his transition from his "Home Improvement" stardom into behind-the-camera work as a producer.