With the growing presence of artificial intelligence in the everyday lives of people around the world, many tech leaders have spoken out about the controversial and revolutionary new technology.
Some of the biggest names in tech have differing opinions on AI and how it will impact society as a whole.
Even though forms of AI technology have been around for quite a while, AI has exploded in importance this year, and dominated conversation of late, in part because of how quickly the technology has advanced.
ARTIFICAL INTELLIGENCE: FREQUENTLY ASKED QUESTIONS ABOUT AI
What follows are thoughts from the tech industry's biggest players on AI: its potential, capabilities, economic impact, risks, and future.
Bill Gates: Microsoft co-founder
Elon Musk: Tesla, Twitter and SpaceX CEO
Satya Nadella: Microsoft CEO
Andy Jassy: Amazon CEO
Jack Dorsey: Former Twitter CEO, CEO of Square
Mark Zuckerberg: CEO of Meta
Jeff Bezos: Former CEO of Amazon, current executive chairman
Danielle Feinberg: Director of Photography for Lighting at Pixar
1. Bill Gates: Microsoft co-founder 
The Microsoft co-founder believes AI will have positive impacts on society. Microsoft has invested billions of dollars into OpenAI, which released ChatGPT chatbot.
In March 2023, Gates released a blog post called "The Age of AI has begun," where he touched on his thoughts about AI and the problems it could solve.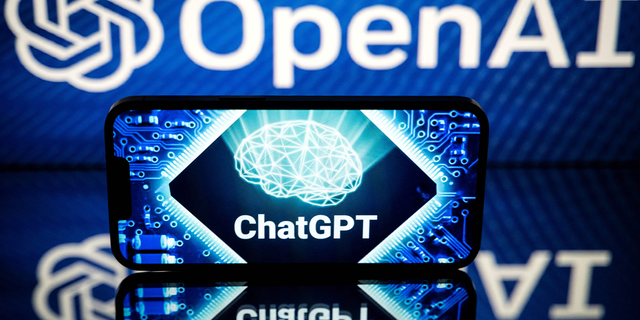 ChatGPT is a highly talked about software when it comes to AI. ChatGPT is a chatbot that was released by OpenAI.  (Photo by LIONEL BONAVENTURE/AFP via Getty Images))
"It will change the way people work, learn, travel, get health care, and communicate with each other," Gates wrote in his post. He also believes that "entire industries will reorient around it" and "businesses will distinguish themselves by how well they use it."
Gates believes that "AI can reduce some of the world's worst inequities." He believes that some of the problems that can be worked on through AI are health, education and climate change.
He has also spoken out about the letter which was signed by Musk, along with over 1,000 other tech leaders, calling for a pause on the development of AI. Gates has said that he doesn't think that a pause will "solve the challenges" ahead.
"I don't think asking one particular group to pause solves the challenges," he told Reuters. "Clearly there's huge benefits to these things…what we need to do is identify the tricky areas."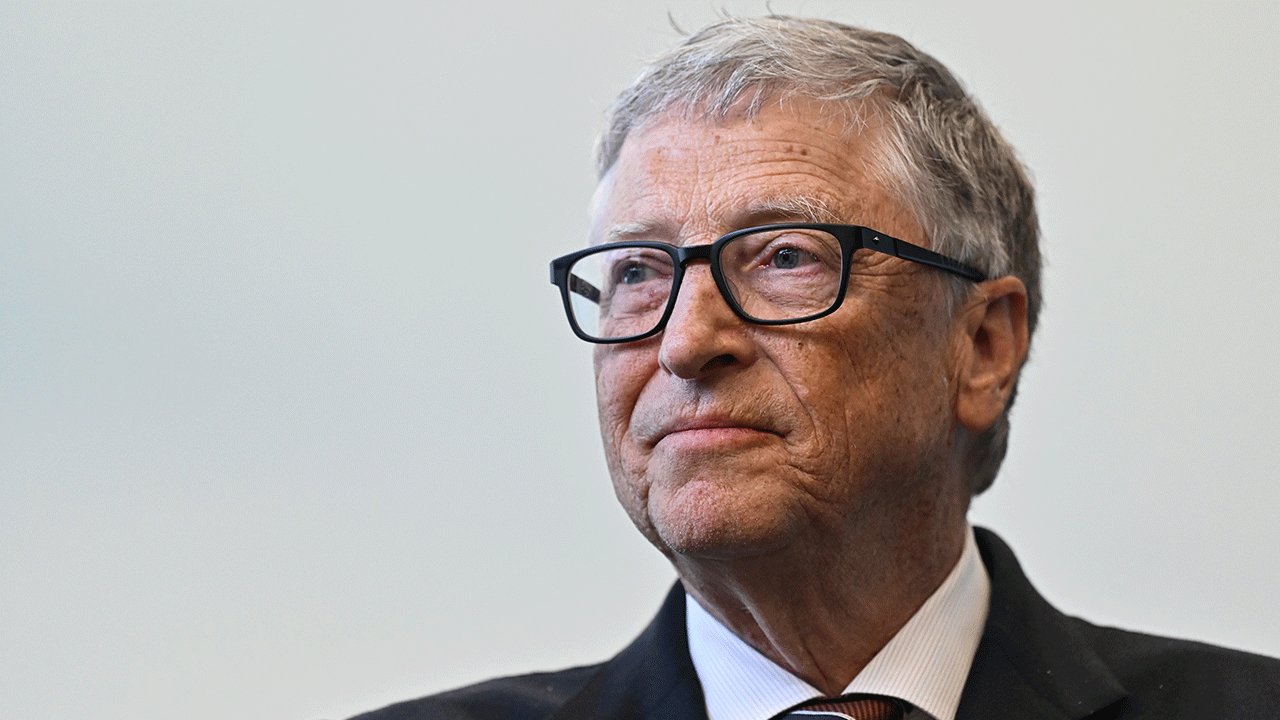 Gates is the co-founder of Microsoft and a supporter of AI technology.  ( Justin Tallis – WPA Pool/Getty Images)
WHAT ARE THE FOUR MAIN TYPES OF ARTIFICIAL INTELLIGENCE? FIND OUT HOW FUTURE AI PROGRAMS CAN CHANGE THE WORLD
2. Elon Musk: Tesla, Twitter and SpaceX CEO
Musk has made a splash in the AI conversation, but not for his support. Rather, he's been a loud voice with a more skeptical take on the growing technology.
Musk was one of the many who signed a letter asking for a pause in AI. The letter claimed AI could pose "profound risks to society and humanity." The letter also cited the potential for AI to "flood our information channels with propaganda and untruth." The letter, in its entirety, urges the government to implement a pause on AI research.
Musk, the CEO of Tesla and SpaceX, which heavily relies on AI, has warned of the dangers of the growing technology and the regulations that should be enforced.
"There should be some regulatory body that oversees what companies are doing so that they don't cut corners and potentially do something very dangerous," Musk said during an interview with Bill Maher in April 2023.
ARTIFICIAL INTELLIGENCE QUIZ! HOW WELL DO YOU KNOW AI?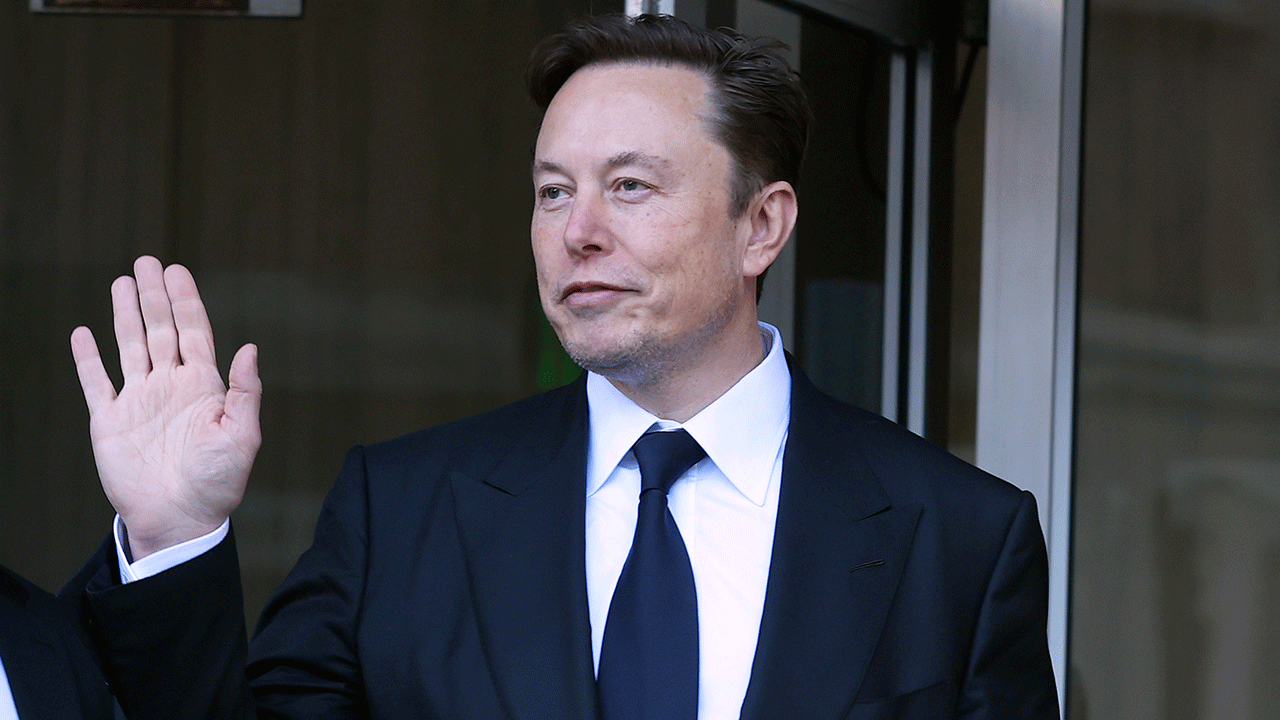 Musk was one of the tech leaders who signed a letter urging government regulation on artificial intelligence.  (Justin Sullivan/Getty Images)
The newly appointed Twitter CEO also spoke regarding how dangerous AI can be.
"AI is more dangerous than, say, mismanaged aircraft design or production maintenance or bad car production in the sense that it has the potential, however small one may regard that probability, but it is not trivial; it has the potential of civilizational destruction," he said during the April 2023 interview with Tucker Carlson.
Musk has talked about how fast AI is changing and growing. He expressed that it is "already past the point of what most humans can do."
"Most humans cannot write as well as ChatGPT and certainly no human can write that well that fast, to the best of my knowledge. Maybe Shakespeare," he said during the interview.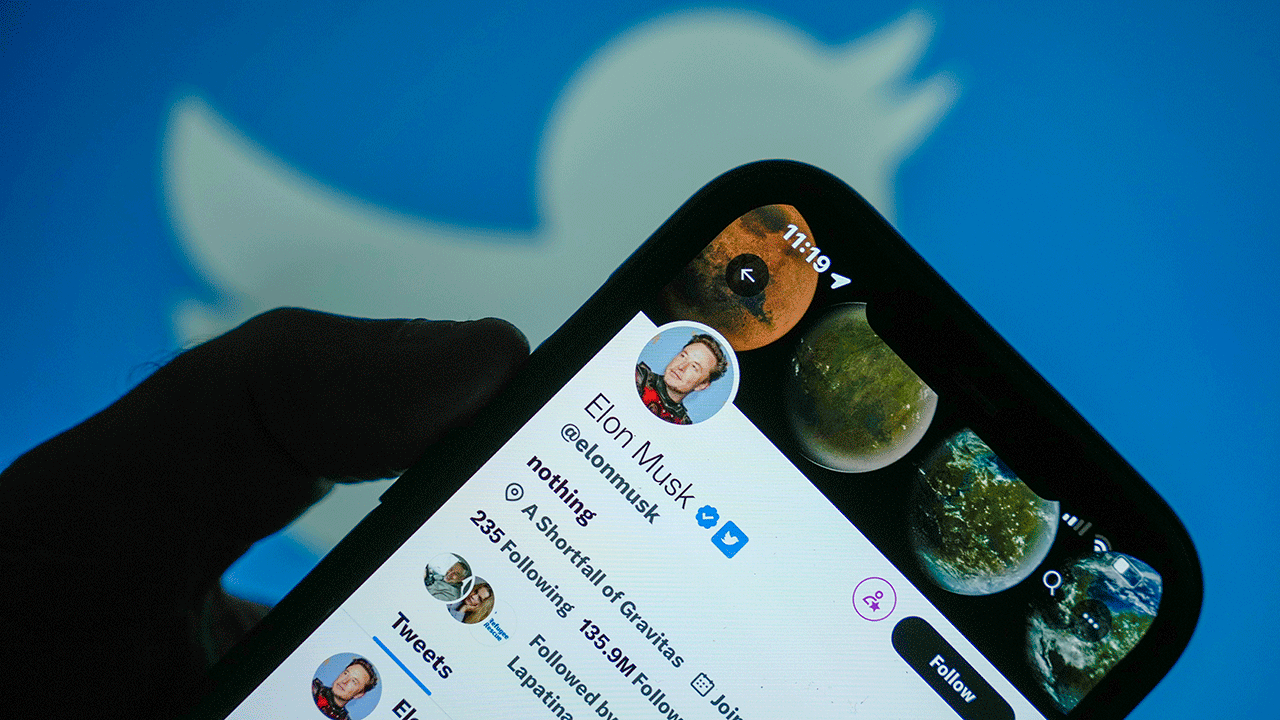 Musk became the CEO of Twitter in October 2022.   ( Christopher Furlong/Getty Images)
Musk doesn't believe the solution is to shut it down all together, but rather enforce more regulation in an area where there currently isn't much.
"I'm not suggesting we blow up the server centers right now but there may be some – it may be wise to have some sort of contingency plan where the government's got an ability to shut down power to these service centers. Like you don't have to blow it up, you can just cut the power," he said during the April 2023 interview.
3. Satya Nadella: CEO of Microsoft 
Since Nadella is the CEO of a company that invested heavily in OpenAI's ChatGPT, it comes as no surprise that he is a supporter of the technology.
He made remarks about AI as a whole in February 2023 in an interview with CBS, when he talked about how huge the creation of the technology is and how important it is for humans to test it in order to get it "really perfected."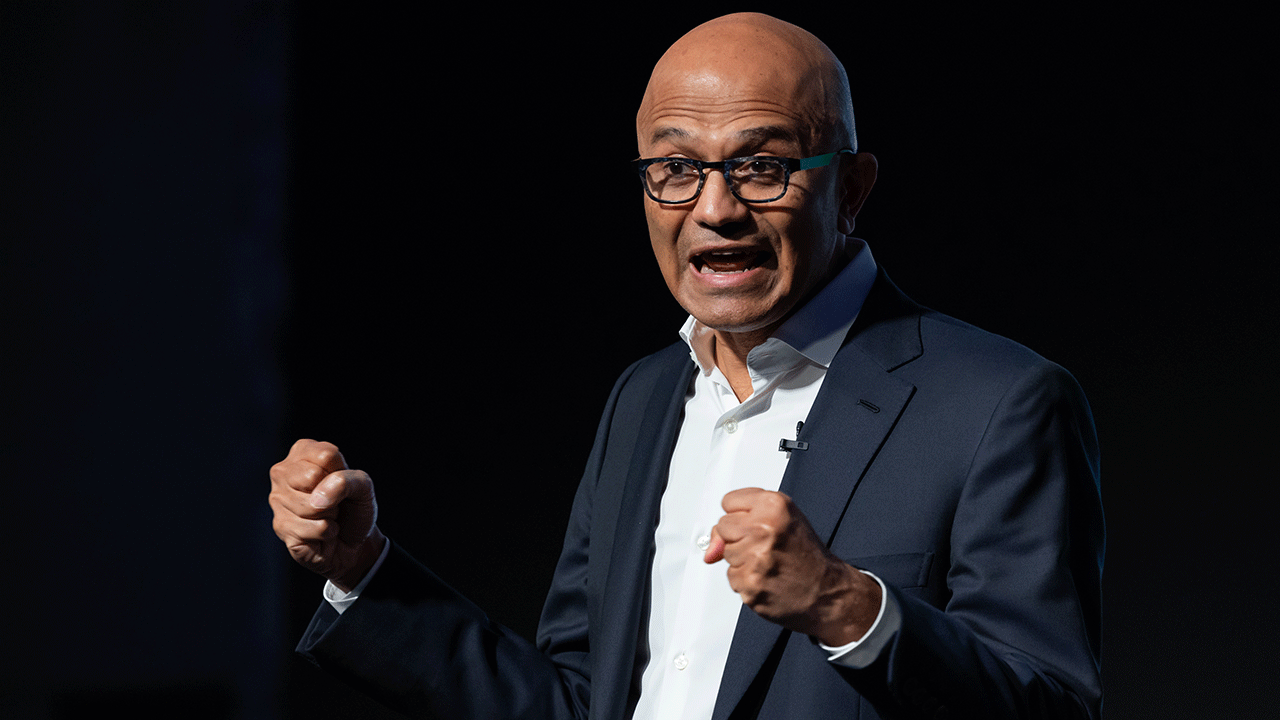 Nadella believes that lots of human testing is needed in order to perfect AI.  (SeongJoon Cho/Bloomberg via Getty Images)
Nadella has also talked about the importance of creating bias-free AI.
"We will have many, many mechanisms to ensure that nothing biased, nothing harmful gets generated," Nadella told the outlet. This particular matter is one that has already become a big issue around AI, with chatbots that have given biased answers to questions.
4. Andy Jassy: Amazon CEO 
Jassy became Amazon CEO in 2021, a role previously held by Bezos.
Amazon has been using AI in different ways for many years and the company has continued to invest large amounts of money into AI research and development.
Jassy has discussed his beliefs on AI software, stating that it will be beneficial for the future, particularly Large Language Models (LLMs) and Generative AI.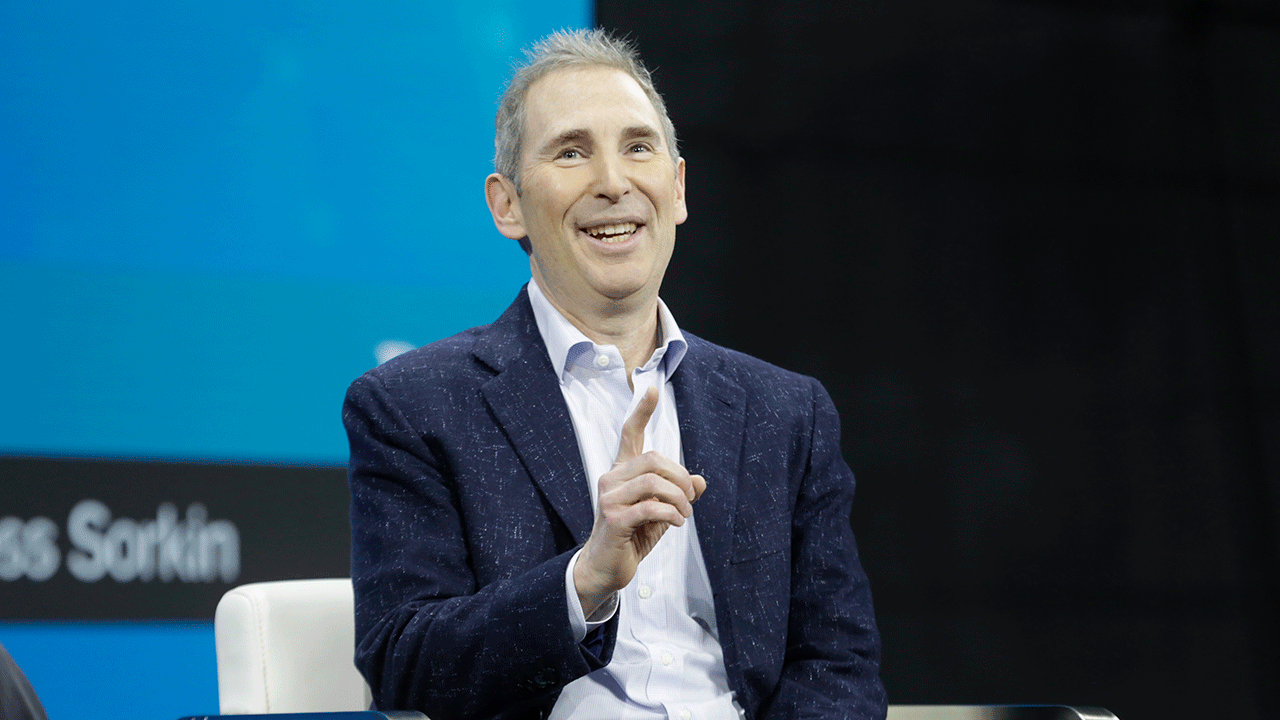 Jassy, the CEO of Amazon, believes strongly that AI will benefit customers in the future.  (Thos Robinson/Getty Images for The New York Times)
YOUR SECRETS ARE NOT SO SAFE WITH AI CHATBOTS LIKE CHATGPT
"Let's just say that LLMs and Generative AI are going to be a big deal for customers, our shareholders, and Amazon," he wrote in a 2022 letter to shareholders.
Amazon has been using AI for the better part of 25 years, according to Jassy, for things like providing customers with product recommendations, drone technology, and in the context of personal assistant Alexa.
"We have been working on our own LLMs for a while now, believe it will transform and improve virtually every customer experience, and will continue to invest substantially in these models across all of our consumer, seller, brand, and creator experiences," he said in his letter.
5. Jack Dorsey: Former Twitter CEO, CEO of Square
Dorsey was the CEO of Twitter until November 2021. The position is now held by Musk, who bought the company in October 2022. Dorsey has shared some of his AI thoughts, especially in regard to how he thinks it will benefit the everyday worker.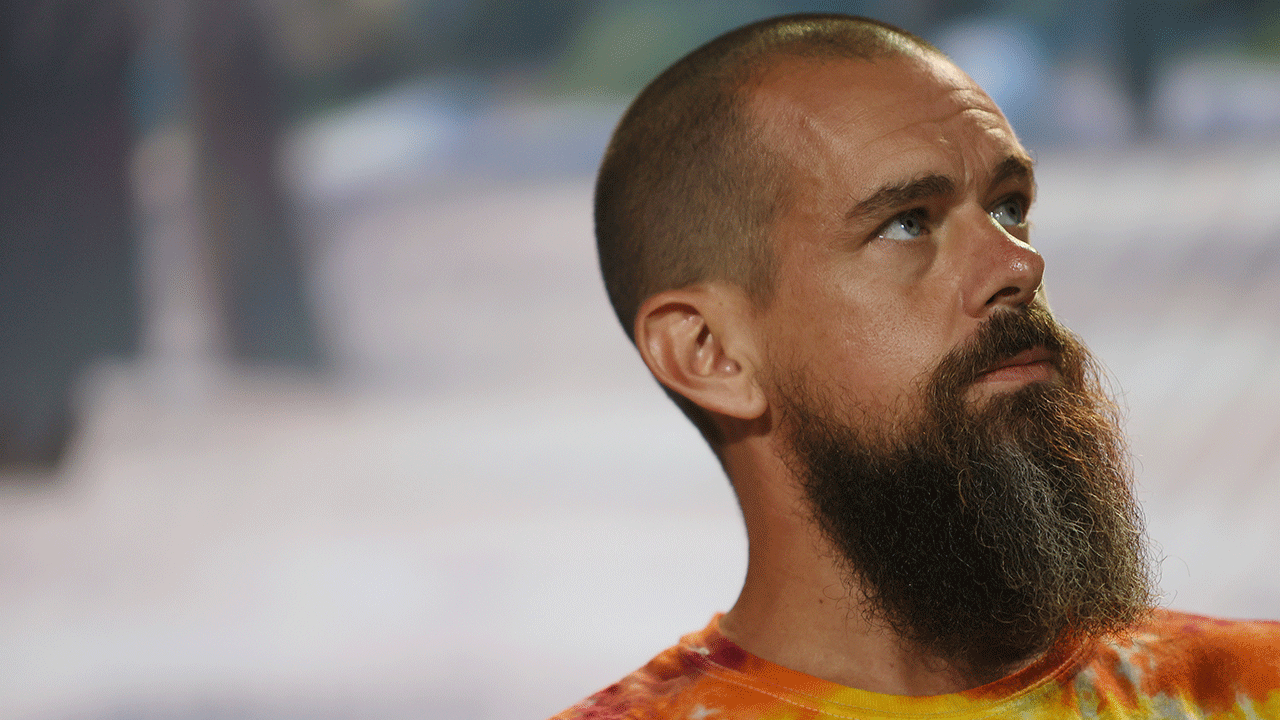 Jassy was the CEO of Twitter until November 2021.  (Joe Raedle/Getty Images)
WHAT IS GOOGLE BARD? HOW THE AI CHATBOT WORKS, HOW TO USE IT, AND WHY IT'S CONTROVERSIAL
"I think it allows us to give back time to people and to focus on higher leverage jobs … And I think that's really important," Dorsey told CNBC in an interview in 2017.
He also said he thinks "it gives time back to people to focus on pursuits that are creative and important."
Based on Dorsey's view, AI isn't taking away jobs, as many fear, but instead providing more time to employees to work on other things.
6. Mark Zuckerberg, CEO of Meta 
Zuckerberg is the CEO of Meta and yet another tech mogul who is embracing AI.
Zuckerberg has had a big focus on developing the metaverse, which is ongoing, but now AI has become a key focus as well.
"A narrative has developed that we're somehow moving away from focusing on the metaverse vision, so I just want to say up front that that's not accurate," Zuckerberg said during a first-quarter earnings call in April 2023 with The New York Post. "We've been focusing on both AI and the metaverse for years now, and we will continue to focus on both."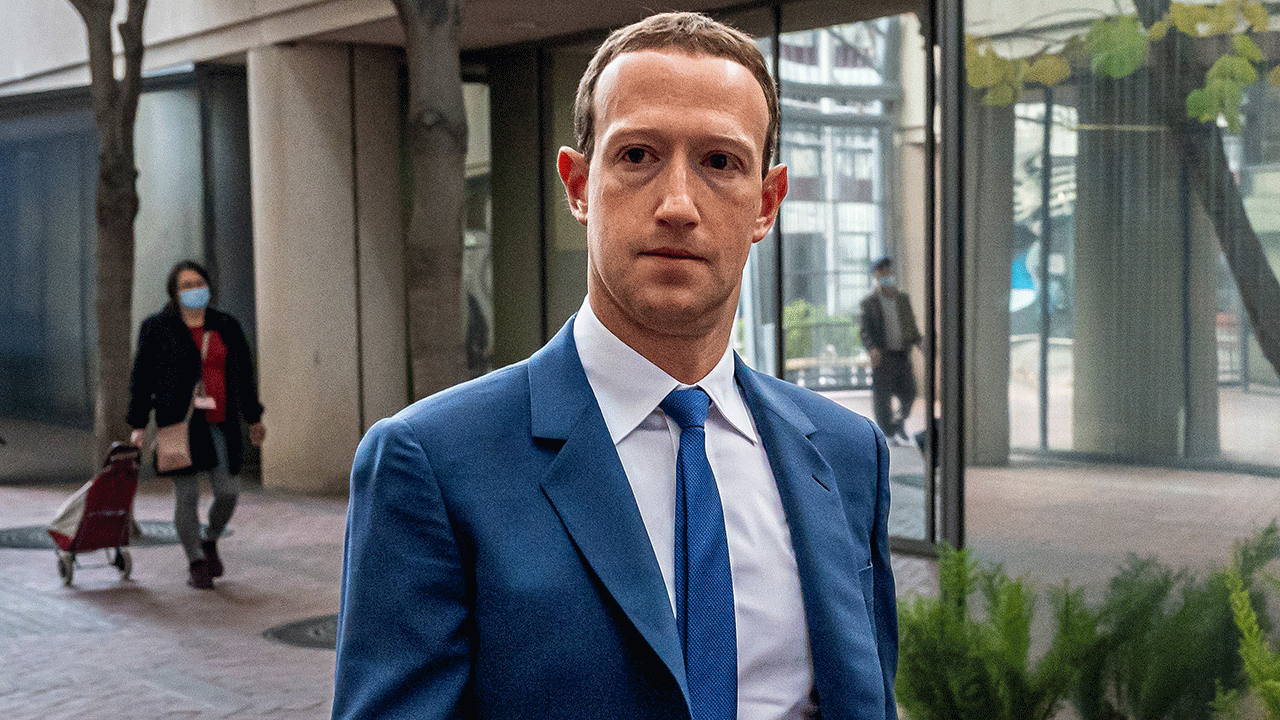 Zuckerberg thinks that AI is going to have a positive impact on Meta.  (David Paul Morris/Bloomberg via Getty Images)
ARTIFICAL INTELLIGENCE: SHOULD THE GOVERNMENT STEP IN? AMERICANS WEIGH IN
Zuckerberg believes that AI is a positive thing that is going to have great impacts on the user experience for Meta.
"I think there's an opportunity to introduce AI agents to billions of people in ways that will be useful and meaningful," he said during the call. AI could play a great role for Meta's "chat experiences," such as those that take place in WhatsApp and in Messenger.
7. Jeff Bezos: Former CEO of Amazon, current executive chairman 
Bezos is the current executive chairman of Amazon after stepping down as the CEO in 2021.
Bezos has made encouraging comments about the work that AI can do.
"We are now solving problems with machine learning and artificial intelligence that were … in the realm of science fiction for the last several decades," Bezos said during the Internet Association's annual gala in 2017 per CNBC. "And natural language understanding, machine vision problems, it really is an amazing renaissance," he said.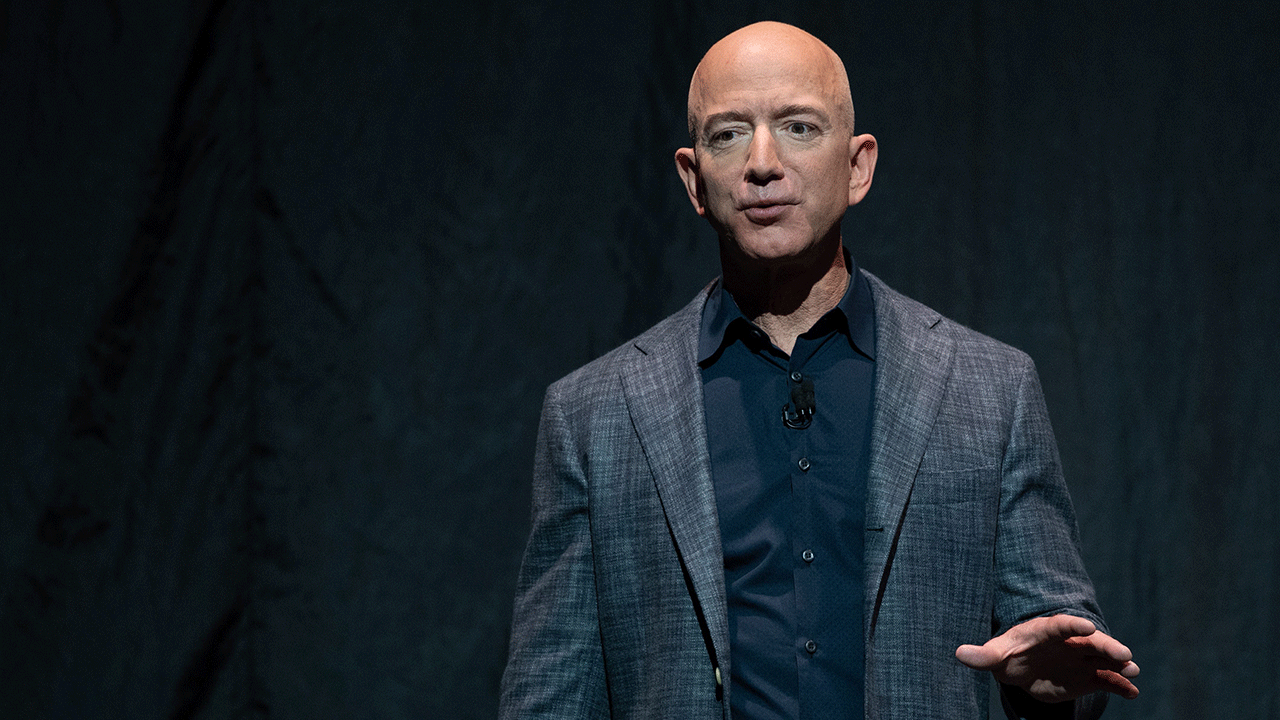 Bezos doesn't think that AI is going to put people out of work, but rather change what jobs look like in the future.  ( SAUL LOEB / AFP) (Photo by SAUL LOEB/AFP via Getty Images)
FLASHBACK: STEPHEN HAWKING WARNED AI COULD MEAN THE 'END OF THE HUMAN RACE' IN YEARS LEADING UP TO HIS DEATH
He also discussed some of the things that AI does on a more behind the scenes basis for Amazon.
"It is things like improved search results, improved product recommendations for customers, improved forecasting for inventory management, and literally hundreds of other things beneath the surface," Bezos said at the gala.
Bezos has also been outspoken about AI taking over society: it is not a fear that he has.
"The idea that there is going to be a general AI overlord that subjugates us or kills us all, I think, is not something to worry about. I think that is overhyped," Bezos said at the George W. Bush Presidential Center's Forum on leadership in April 2018 per CNBC. "I think it is unlikely that such a thing's first instincts would be to exterminate us. That would seem surprising to me."
Bezos has also criticized the contention that AI is going to take over jobs.
"And then the jobless…Is AI going to put everybody out of work? I am not worried about this," Bezos said during the conference.
Rather, Bezos believes AI will change what jobs look like, and how they are performed.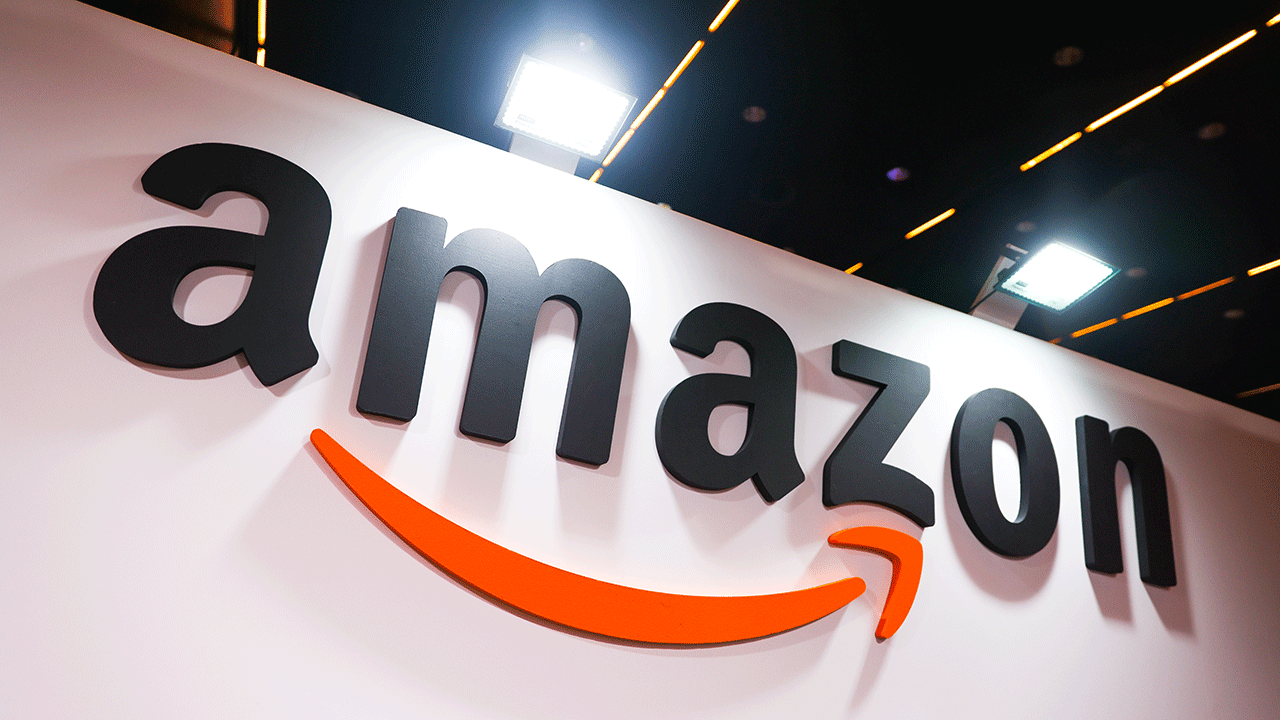 Amazon uses AI in a variety of ways, such as with the virtual assistant Alexa and through making product recommendations to customers.  (Beata Zawrzel/NurPhoto via Getty Images)
EXPERTS SAY AI 'COMPANIONS' WILL REVOLUTIONIZE RELATIONSHIPS, BUT COULD BECOME 'DEFAULT CONNECTION' FOR PEOPLE
8. Danielle Feinberg: Director of Photography for Lighting at Pixar 
"I cannot imagine a place where art is replaced by a machine." These are the words of Feinberg, who serves as the Director of Photography for Lighting for Pixar Animation Studios. She talked about AI and art during a 2016 interview on the Up Next podcast with Gabriella Mirabelli, and discussed her feelings that a human touch is always going to be needed in the world of animation.
Feinberg started working at Pixar during its beginning stages, when all they had under their belt was "Toy Story." Now Pixar is a leader in animation and Feinberg is an animation expert with some of the studio's most notable films.
The first film she worked on was the 1998 animation "A Bug's Life." Since then, she has worked on movies including "Toy Story 2," "Monsters, Inc.," "Finding Nemo," "The Incredibles," "Cars," "Ratatouille," "Brave," "Inside Out," "The Good Dinosaur," "Coco" "Turning Red" and "WALL-E."
The 2008 film "WALL-E" that Feinberg worked on is an intriguing one to look at when it comes to advanced technology and AI, since it is a movie about a robot existing in the year 2805, a time when Earth has become a wasteland from which humans were forced to escape. WALL-E was a robot created to clean up the trash on Earth to make it a habitable place for humans once again. Even though WALL-E is a robot who was built to clean up the planet, he doesn't lack personality or feelings, leading us to ponder the character and personal traits AI could possess in the future.
Feinberg explains her job as one that is equal parts art and technology. The lighting in an animation movie, which Feinberg said is one of the last steps of the animation process in the interview on the Up Next podcast, is extremely technological. It takes an immense amount of coding and writing computer programs in order to achieve ideal lighting.
CLICK HERE TO GET THE FOX NEWS APP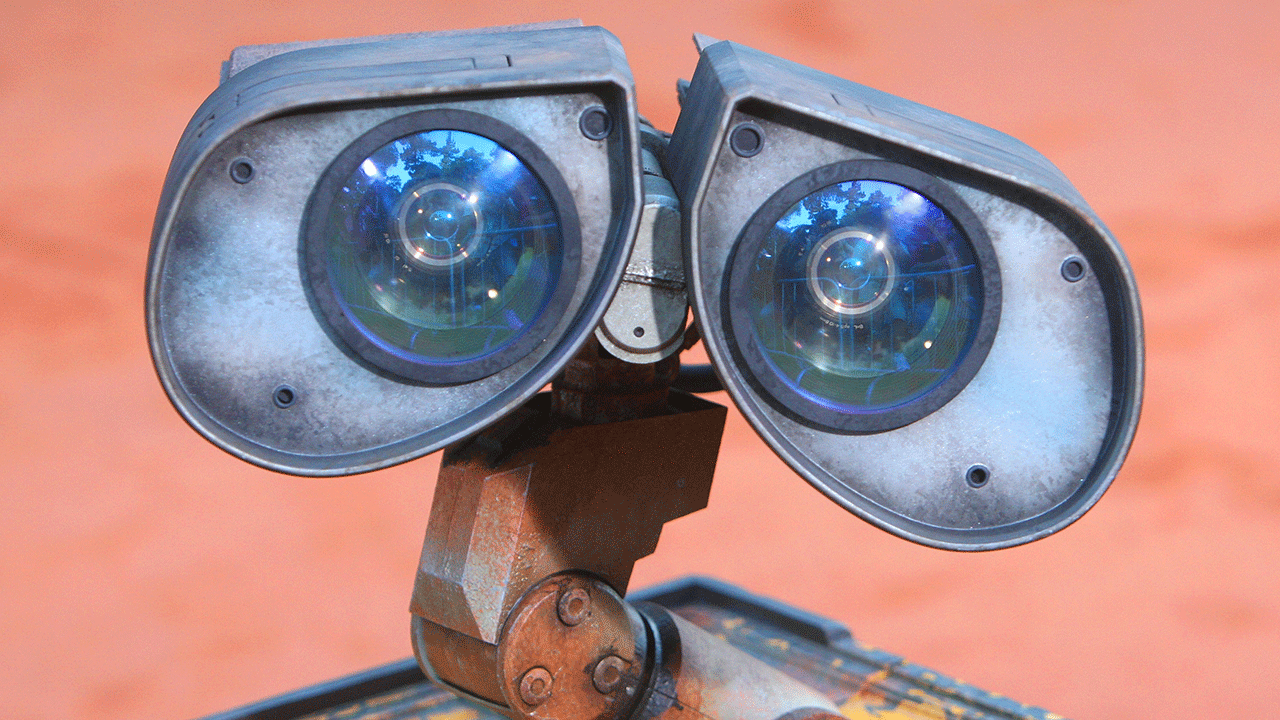 One of the films that Feinberg worked on was the animated science fiction movie "WALL-E." (Jason Merritt/FilmMagic)
In the interview with Up Next, Feinberg added that Pixar is "always trying to advance and get better and better" and that there has been "massive advancement very quickly."
That being said, Feinberg believes that humans are critical to storytelling, and a machine can't do it all.
"I certainly think we can get some interesting things out of that," she said of AI during the 2016 interview. "One of the most critical elements of art is the humans behind it so I can't imagine that ever changing."
With respect to positives of AI, she argues it has the potential to be exciting and also inspiring because it allows individuals to see things that they have never seen before, as well as solve problems.