A forthcoming book about the Kennedy family is alleging that the late Jacqueline Kennedy Onassis fought to nip in the bud a particular problem in her Cape Cod garden.
In the book "White House by the Sea" by Kate Storey, the former first lady learned that marijuana was growing in her garden, much to her horror.
According to an excerpt obtained by Town & Country, it was around 1975 when Kennedy's assistant noticed some of the family members poking around in the garden, which piqued her interest. After realizing she had stumbled upon something nefarious, she told former police chief Jack Dempsey, who frequented the property with the Secret Service.
Neither her assistant, Kathy McKeon, nor Dempsey believed the gardeners were responsible, so they told Onassis about their discovery.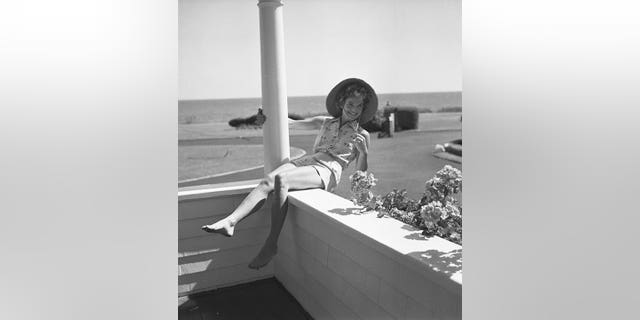 Jacqueline Kennedy is pictured at the Kennedy compound in Hyannis Port, Massachusetts, in June 1953. (Hy Peskin Archive)
CLICK HERE TO SIGN UP FOR THE ENTERTAINMENT NEWSLETTER
The book said she was satisfied with this and replied, "Good… I don't want this to get out."
Later that day, Dempsey and the Secret Service destroyed the plant. Neither of Onassis' children, Caroline and John, were suspected of planting the marijuana.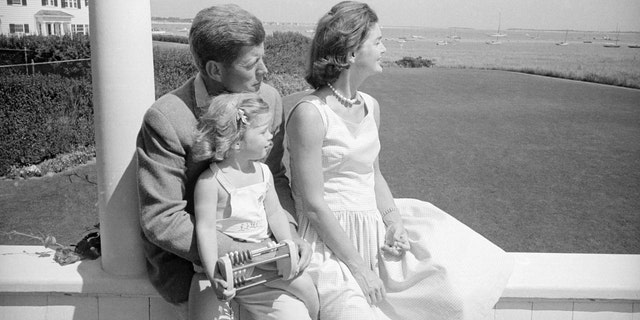 John F. Kennedy and Jacqueline Kennedy enjoy Cape Cod with their daughter, Caroline, in 1960. (Bettmann)
CLICK HERE TO GET THE FOX NEWS APP
Onassis thoroughly enjoyed her time on the Cape, inviting extended family on a regular basis. According to the book, the beloved Onassis enjoyed sunbathing nude and painting in her sunroom.
"Jackie O," as she was famously known, died in 1994. She was predeceased by both of her husbands and another son who died as a newborn, Patrick Bouvier Kennedy.