A piece of Lori Vallow's hair was apparently stuck to a piece of duct tape wrapped around her murdered 7-year-old son's body, a witness testified Monday, according to local reports.
Vallow and her husband, Chad Daybell, are accused of killing Vallow's son, J.J. Vallow, along with her 17-year-old daughter, Tylee Ryan, around September 2019. She and Daybell are also accused of killing Daybell's first wife, Tammy Daybell, in October 2019.
"The partial DNA profile matched the DNA profile provided for Lori Vallow Daybell," DNA analyst Keeley Coleman testified Monday of the hair stuck to a piece of adhesive. The adhesive had been wrapped around J.J.'s body when investigators found him buried on Daybell's property in June 2020, according to East Idaho News reporter Nate Eaton.
Coleman added that "the probability of randomly selecting a random individual in relation to that profile 1 is 71 billion."
LORI VALLOW TRIAL: HEAR 'CULT MOM' AND HER SISTER SPEAK AFTER VALLOW'S CHILDREN FOUND DEAD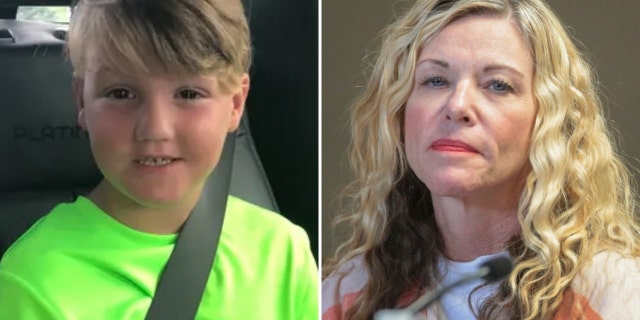 J.J. Vallow's cause of death was revealed Wednesday during Lori Vallow's murder trial. (Kay Woodcock/ The Idaho Post-Register via AP)
The analyst later testified that the "the hair had been found on duct tape that was in the presence of decomposition fluids," Eaton reported.
LORI VALLOW TRIAL: IDAHO CORONER REVEALS JJ VALLOW AND TYLEE RYAN'S CAUSES OF DEATH
When investigators dug up J.J. and Tylee's remains on Daybell's rural Idaho property in June 2020 — nearly 10 months after the children went missing — they found J.J.'s body wrapped in tape with a plastic bag over his head and Tylee's body dismembered and badly burned.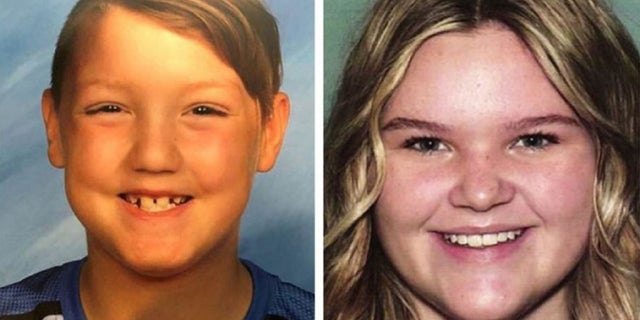 Lori and Chad Daybell are accused of killing 17-year-old Tylee Ryan, right, and 7-year-old J.J. Vallow in 2019. (Rexberg Police Department)
The Ada County coroner testified last week that J.J. died of asphyxiation by a plastic bag, and Tylee died of homicide by unknown means. It was the first time the public had heard the children's causes of deaths since they were found dead three years ago.
LORI VALLOW TRIAL: IDAHO INVESTIGATOR DETAILS GRUESOME FINDINGS AT 'BURAL SITE' WHERE CHILDREN'S BODIES WERE FOUND
Vallow and Daybell, who married in November 2019 quickly after their children's disappearances and Tammy's death, are also accused of stealing Tylee and J.J.'s Social Security benefits.
The defense team for Lori Vallow—who allegedly killed her two children with help from her husband, Chad Daybell—does not believe she "actually participated" in the murders.
The pair share apocalyptic religious beliefs and apparently believed they were destined to marry each other upon meeting at a religious convention discussing the end of the world.
CLICK HERE TO GET THE FOX NEWS APP
They were indicted in late May 2021 on multiple counts each of conspiracy to commit first-degree murder and grand theft by deception, and first-degree murder related to the deaths of Tylee, J.J. and Tammy Daybell, officials announced at the time. Arizona officials in June 2021 also indicted Vallow in the July 2019 murder of her ex-husband, Charles Vallow.