Julian Sands' family has spoken out for the first time in months after the actor went missing while on a hike in January.
"We are deeply grateful to the search teams and coordinators who have worked tirelessly to find Julian," read a statement released by the family on Twitter.
"We continue to hold Julian in our hearts with bright memories of him as a wonderful father, husband, explorer, lover of the natural world and the arts, and as an original and collaborative performer."
Sands' brother previously revealed he had already said his goodbyes to the actor.
The San Bernardino County Sheriff's Department conducted a search Saturday that involved more than 80 search and rescue volunteers, according to a statement released by the authorities.
Sands was not located, and police noted parts of the mountain "remain inaccessible due to extreme alpine conditions." Some of the areas include ravines that have more than 10 feet of snow despite warmer weather.
"Mr. Sands' missing person case remains active and search efforts will continue in a limited capacity," a statement from the sheriff's department read. The San Bernardino County Sheriff's Department clarified to Fox News Digital that the search remains a rescue mission and has not transitioned into recovery.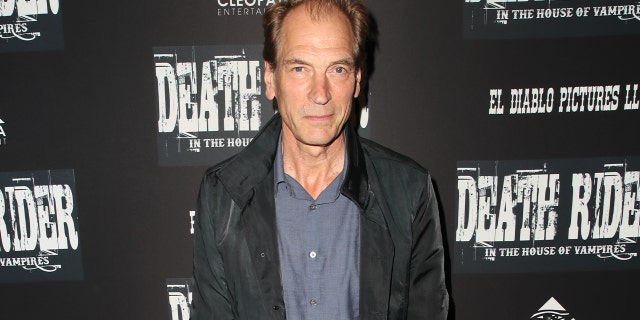 Sands is known for films such as "Warlock" and "The Killing Fields." (David Livingston/Getty Images)
Sands is known for his roles in "The Killing Fields," "A Room With A View," "Leaving Las Vegas" and "Warlock."
He also appeared in "Ocean's 13," "The Girl With the Dragon Tattoo," "Arachnophobia," "Boxing Helena" and "Medallion."
The British actor has two daughters with wife Evgenia Citkowitz. He also has a son from a previous marriage.
He added, "I know how strong [he] is, and I know how smart he is and how prepared he is. So, I'm holding out. If anyone can get through this, he can. And that's all I have to rely on right now. So I'm sticking with that and saying a prayer for him."
CLICK HERE TO GET THE FOX NEWS APP
Fox News Digital's Tracy Wright contributed to this report.