Anheuser-Busch unveiled a brand-new Bud Light ad following the titanic backlash it received after partnering with trans activist Dylan Mulvaney, but it appears consumers are not yet ready to give the beer another chance.
The new summer-themed ad received a torrent of negative comments on Twitter mere hours after it was posted, ridiculing for what many users saw as a pandering TV spot,
Bud Light's new ad comes nearly three months after the beer company made Mulvaney one of its spokespeople. The decision rankled consumers, prompting a dramatic decrease in sales that resulted in beer maker Anheuser-Busch losing billions of dollars in market value.
GARTH BROOKS INSISTS NEW BAR WILL SELL 'EVERY BRAND OF BEER' AMID BUD LIGHT CONTROVERSY
"Crack a cold one: we've got an epic summer ahead. Sock tans included," Bud Light captioned the video.
The smiling faces of the Bud Light drinkers in the ad were set to the tune of Chic's 1979 disco hit, "Good Times," though the feel-good nature of the commercial was not enough to placate conservative beer drinkers who slammed the ad immediately.
The Babylon Bee managing editor Joel Berry set the tone, stating, "Man, they're trying so hard."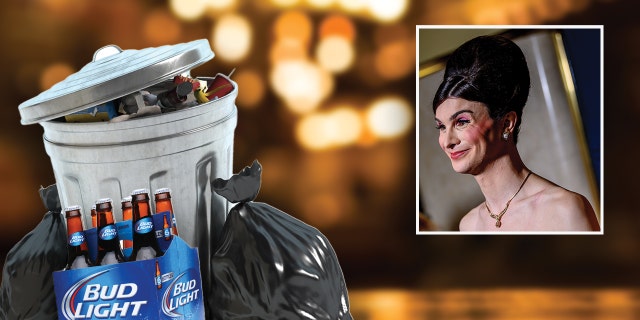 Bud Light has lost billions in market value after making trans person Dylan Mulvaney one of its spokespeople. (Getty Adobe Stock)
RNC Research's Jake Schneider responded with the declaration, "Nah I'm with @CoorsLight now."
Conservative influencer @DC_Draino tweeted, "Nobody wants to get roasted for drinking Dylan Light."
ValiantNewsLive Editor-in-Chief Tom Pappert remarked, "Pleasantly surprised to see straight white men in advertising again. Just wish you didn't become the butt of every joke at the BBQ before learning this lesson. None of these men would be caught dead drinking your beer in public."