A Knoxville, Tennessee, student has been charged after a gun inside their backpack accidentally went off and grazed a teacher, the Knoxville Police Department said Friday.
The incident happened inside a classroom at the start of the day.
The unnamed student has been charged with reckless endangerment, reckless aggravated assault and possession of a weapon on school grounds, police said in a statement on social media.
TEXAS ELEMENTARY STUDENT 'ACCIDENTALLY DISCHARGES' GUN AT SCHOOL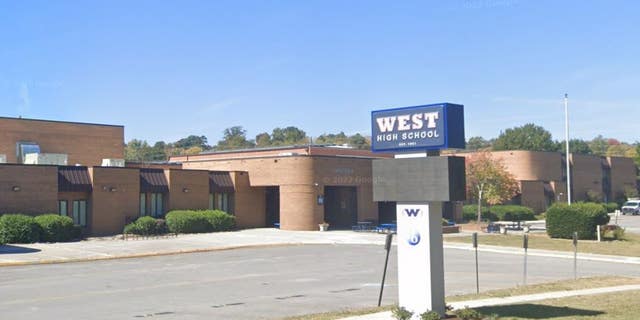 The gun went off inside the student's backpack, police said.  (Google Maps)
The teacher — who police said was either grazed by a bullet or bullet fragment — suffered minor injuries in the incident, police said.
NASHVILLE SCHOOL SHOOTING: 6 KILLED, INCLUDING 3 STUDENTS, SHOOTER DEAD
APP USERS CLICK HERE FOR TWEET
No other injuries have been reported.
CLICK HERE TO GET THE FOX NEWS APP
Fox News Digital has reached out to Knox County Schools and the Knoxville Police Department.