Supreme Court Justice Samuel Alito says he has a "pretty good idea" on who leaked a draft version of a ruling that would overturn Roe v. Wade.
Alito made the comments in an interview with the Wall Street Journal published Friday, stating that while he knows who likely leaked the Dobbs v. Jackson Women's Health Organization draft decision, it's not enough for the court to name someone.
The draft decision, published by Politico on May 2, 2022, eventually overturned Roe v. Wade.
"I personally have a pretty good idea who is responsible, but that's different from the level of proof that is needed to name somebody," Alito said.
Alito said that the leak was an effort to intimidate justices on the court.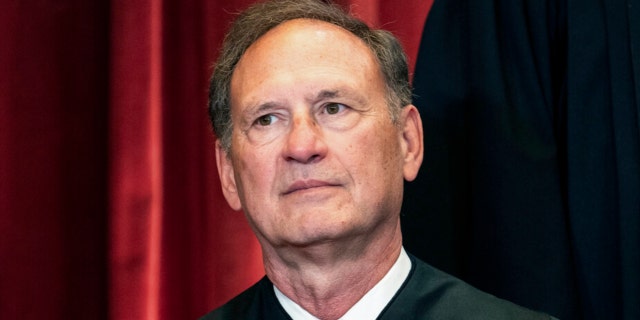 Supreme Court Justice Samuel Alito (Erin Schaff/The New York Times via AP Pool, File)
"It was a part of an effort to prevent the Dobbs draft…from becoming the decision of the court. And that's how it was used for those six weeks by people on the outside—as part of the campaign to try to intimidate the court." Alito said.
Alito added that the leak created division within the court, which has since been worked through.
The leak "created an atmosphere of suspicion and distrust. We worked through it, and last year we got our work done. This year, I think, we're trying to get back to normal operations as much as we can. . . . But it was damaging," Alito told the Wall Street Journal.
Speaking to attempts to intimidate who, at the time, were thought to be in favor of overturning Roe v. Wade when the draft opinion was released, Alito said that the leak placed targets on their backs.
"Those of us who were thought to be in the majority, thought to have approved my draft opinion, were really targets of assassination," Alito said. "It was rational for people to believe that they might be able to stop the decision in Dobbs by killing one of us."
An investigation into the leak led by the Marshal of the Court failed to yield a suspect who was responsible for the leak.
SUPREME COURT INVESTIGATION FAILS TO IDENTIFY LEAKER OF DOBBS DRAFT DECISION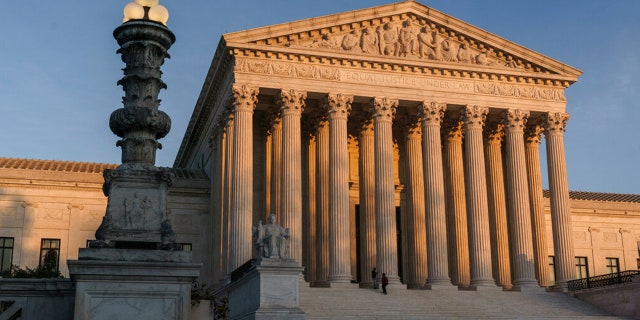 The Supreme Court is seen at sundown in Washington, on Nov. 6, 2020. (AP Photo/J. Scott Applewhite, File)
"The investigation has determined that it is unlikely that the Court's information technology (IT) systems were improperly accessed by a person outside the Court," the marshal's report issued in January states. "After examining the Court's computer devices, networks, printers, and available call and text logs, investigators have found no forensic evidence who disclosed the draft opinion."
Alito said that the marshal "did a good job with the resources that were available to her," and agreed that there wasn't enough evidence to make an accusation publicly.
CHIEF JUSTICE JOHN ROBERTS DECLINES SENATE DEMOCRATS' REQUEST TO TESTIFY ON SUPREME COURT ETHICS RULES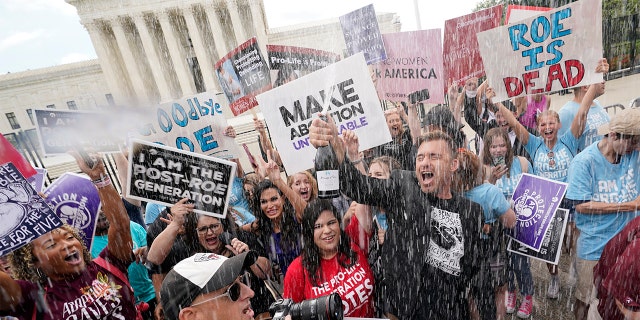 A celebration outside the Supreme Court, Friday, June 24, 2022, in Washington. The Supreme Court has ended constitutional protections for abortion that had been in place nearly 50 years — a decision by its conservative majority to overturn the court's landmark abortion cases. (AP Photo/Steve Helber) (AP Photo/Steve Helber)
Responding to some on the left who suggested that the leak may have come from the conservative side of the court, Alito said, "That's infuriating to me."
"Look, this made us targets of assassination. Would I do that to myself? Would the five of us have done that to ourselves? It's quite implausible," he said. "I don't feel physically unsafe, because we now have a lot of protection."
CLICK HERE TO GET THE FOX NEWS APP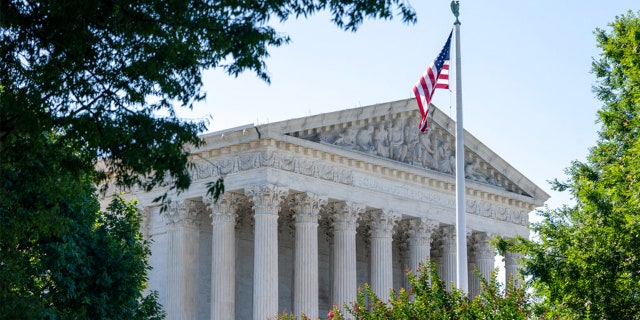 The Supreme Court is seen Wednesday, June 29, 2022, in Washington. (AP Photo/Jacquelyn Martin)
Alito said he is "driven around in basically a tank, and I'm not really supposed to go anyplace by myself without the tank and my members of the police force."
Commenting on recent questioning the "legitimacy" of the court, Alito said, "This type of concerted attack on the court and on individual justices [is] new during my lifetime…We are being hammered daily, and I think quite unfairly in a lot of instances. And nobody, practically nobody, is defending us.
"The idea has always been that judges are not supposed to respond to criticisms, but if the courts are being unfairly attacked, the organized bar will come to their defense."
Fox News Digital's Bradford Betz contributed to this report.