Transgender social media influencer Dylan Mulvaney said she comes from a conservative, church-going family that still loves her "very much" in a return to social media. This all follows an extended absence on the heels of her outrage-inducing partnership with Bud Light.
Mulvaney admitted she is struggling with cruelness and "dehumanization" from critics of her polarizing Bud Light campaign and noted it's clear that "winning over everyone" is simply impossible.
"Day 9,610 of being a human, and I'm going to try to leave gender out of this since that's how we found ourselves here. I've been offline for a few weeks, and a lot has been said about me, some of which is so far from my truth that I was like hearing my name and I didn't even know who they were talking about sometimes," Mulvaney said. "It's a very dissociative feeling."
BUD LIGHT TO SPEND 'HEAVILY' ON MARKETING AFTER DYLAN MULVANEY CONTROVERSY: REPORT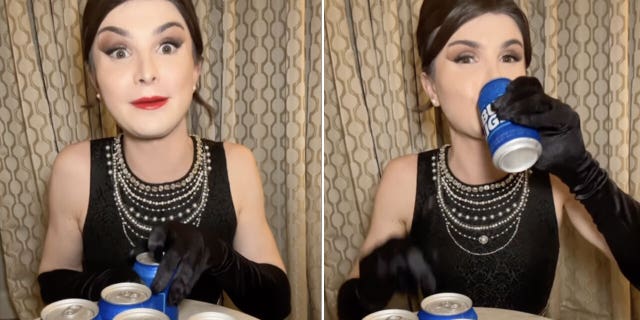 Dylan Mulvaney said she comes from a conservative, church-going family that still loves her "very much" in a return to social media following an extended absence on the heels of her outrage-inducing partnership with Bud Light.  (Instagram)
Beer juggernaut Anheuser-Busch has been hit with significant backlash, boycotts and even a leadership shakeup since Mulvaney revealed earlier this month that the beer company sent packs of Bud Light with her face printed on the cans as part of an ad for the beer company's March Madness contest and as a way to celebrate a full year of "girlhood."
A second video then featured a bikini-clad Mulvaney frolicking in a bathtub while drinking a Bud Light beer as part of the campaign. Backlash has been significant, starting with many wondering if the pact was some sort of April Fool's gag. In the days since, country music singer John Rich said he pulled cases of Bud Light from his Nashville bar, conservative rocker Kid Rock used several Bud Light cases for target practice in a viral video, Anheuser-Busch distributors in rural areas have expressed concern and the beer juggernaut's value took a hit.
 
 

 
 
View this post on Instagram
 

 
 
 

 
 

 
 
 

 
 

Mulvaney addressed the backlash in her return to social media.
"It was so loud that I didn't even feel part of the conversation, so I decided to take a backseat and just let them tucker themselves out. But then, I remembered that nearly 13 million people, at some point, enjoyed me enough to hit the follow button on these apps and I was like 'Wait, wait, wait, I want to talk to those people,'" Mulvaney said. "So, hi, long time, no talk, how are you? You might want to grab a beverage, this is gonna be a longer one. But, I'm doing OK, and I'm trying this new thing where I don't pressure myself to share anything before I'm ready."
Mulvaney said she is sitting with her emotions, "not reacting, waiting to response, and shockingly, I can't recommend it more," insisting that "therapy is paying off."
"But, I do have some thoughts to share with you. So ,I've been having crazy déjà vu, because I'm an adult, I'm 26, and throughout childhood I was called too feminine, and over-the-top, and here I am now being called all those same things but this time it's from other adults, and if they're going to accuse me of anything, it should be that I'm a theater person and that I'm camp, but this is just my personality and it always has been," Mulvaney said.
ANHEUSER-BUSCH SHEDS ROUGHLY $5 BILLION IN VALUE SINCE BUD LIGHT'S DYLAN MULVANEY PACT SPARKED OUTRAGE
"What I'm struggling with most is that I grew up in a conservative family, and I'm extremely privileged because they still love me very much, and I grew up in the church, and I still have my faith which I am really trying to hold onto right now," Mulvaney continued. "I've always tried to love everyone, even the people that make it really, really hard, and I think it's OK to be frustrated with someone, or confused, but what I'm struggling to understand is the need to dehumanize and to be cruel, I just don't think that's right."
Mulvaney said "dehumanization has never fixed anything in history," and admitted she feared fans would start believing stuff critics were saying.
"It is so loud, but I'm just going to go ahead and trust that people who know me and my heart won't listen to that noise," Mulvaney said. "What I'm interested in is getting back to making people laugh, and to never stop learning, and going forward, I want to share parts of myself on here that have nothing to do with my identity."
CRITICS OBLITERATE ANHEUSER-BUSCH CEO'S 'NOTHING' STATEMENT AMID BUD LIGHT-DYLAN MULVANEY UPROAR: A 'DISASTER'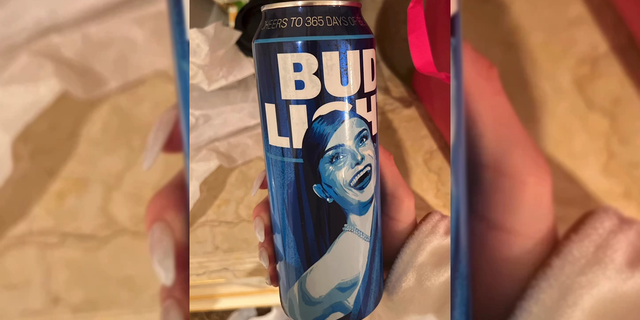 A picture of the commemorative Bud Light can featuring TikTok influencer Dylan Mulvaney.  (Dylan Mulvaney/Instagram)
Anheuser-Busch is reportedly planning a major marketing push for Bud Light as the beer giant scrambles to recover from the chaos following the Mulvaney pact.
The backlash also led the brand to shake up its marketing team, and Anheuser-Busch CEO Brendan Whitworth published a lengthy statement hoping to tamp down the animosity aimed at Bud Light and its parent company.
Mulvaney thanked the people who understand her and said the "people pleaser" she strived to be nearly died.
"There is clearly no way of winning over everyone," Mulvaney said. "But, if you're still around, I am, too, and I love you."
CLICK HERE TO GET THE FOX NEWS APP
Fox News' Timothy Nerozzi and FOX Business' Breck Dumas contributed to this report.