A Minnesota university is actively using several unique artificial intelligence (AI) models to help tutor students, complete assignments and bolster their verbal and non-verbal communication skills.
Adtalem Chief Customer Officer Steve Tom has helped to deploy three distinct AI systems: Charlotte, Linda, and Julian at Walden University. The tools help counseling students prepare for their careers by working with "digital people" to cultivate communication and crisis management skills.
Charlotte is a digital assistant chatbot that can help students stay on top of tasks and assignments to navigate a class curriculum efficiently. Through interaction with Charlotte, students can type requests which the model then processes, interprets, and produces a response. Tom said tens of thousands of students are using the model around the clock, producing a resolution rate north of 90%.
ARTIFICIAL INTELLIGENCE: FREQUENTLY ASKED QUESTIONS ABOUT AI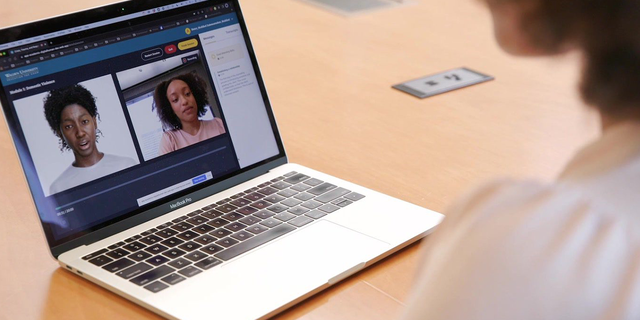 An example of a student from Walden University using Linda to help hone her communication skills and prepare for an in-person interaction.  (Walden University)
Tom noted that Charlotte also operates on "proactive nudges," pushing pop-ups and beginning conversations with students to remind them about upcoming assignments and help them facilitate a workflow that sets them up for timely advancement through the educational process.
Meanwhile, Linda is a "digital human" that helps students practice complex counseling interactions. With many students working towards a career in social work, counseling and psychology, Linda acts as a virtual simulation to test their empathic aptitude and hone an impactful combination of verbal and non-verbal skills.
Linda's use of natural language processing (NLP) enables students to have more fluid and dynamic conversations instead of relying on traditionally mechanical and scripted systems.
"The second piece we've laid on to that, or layered on that, which we're really excited about, is the use of video and image recognition and that piece of artificial intelligence," Tom said. "We know that a great deal of our communication is actually nonverbal, right? It's not just what we say, but it's whether we smile, whether how we gesture, you know, what our body language is in that interaction. And what Linda was able to do in interacting with you through the webcam, in addition to just the audio, is it's able to be able to observe those nonverbal cues."
HEAR THIS: GOOGLE USING AI TO BUILD PERSONALIZED HEARING AIDS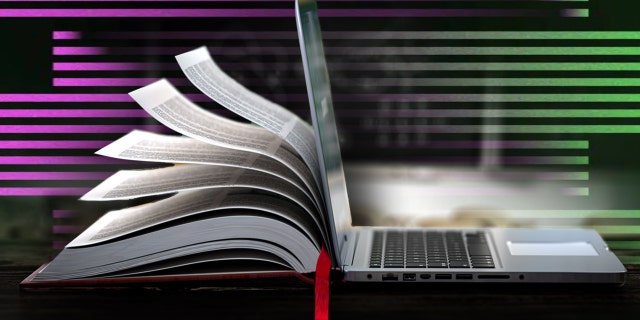 Students at Walden University can now use these three AI tools to bolster their skills and improve their chances of academic success.  (iStock)
Linda reacts if a student has nonverbal gestures or reactions that do not necessarily sync up with what they are saying. Tom said this prepares students for actual human engagements, allowing them to be more consistent in real-world conversations.
He also noted that Linda's ability to analyze and respond to these human idiosyncrasies could greatly benefit patient care, like nursing or social work.
If you look disinterested, Linda might look confused, just as a human, such as a counselor, would in a professional setting. Lina, according to Tom, picks up on these nonverbal cues and chooses how to respond based on a combination of transcription, the NLP and image and video recognition.
"It's literally like you and I are talking on Zoom. The only difference is right, Linda is a digital avatar, but you're having that same real-time voice conversation." Tom added. "Linda sees your hand gestures, eye movements, etc., over that video and engages with you in real-time."
Tom said that the third AI model, Julian, has been a much longer journey, capitalizing on the rapid evolution of large language models (LLM) and generative AI. Julian is a virtual tutor built with Google Cloud's AI and machine learning capabilities.
Tom and his team began their work on LLM's almost four years ago and were among the first to collaborate with Google to create a dynamic AI classroom tool available 24/7.
RESURFACED NIKOLA TESLA WRITINGS ABOUT MACHINES WITH THEIR 'OWN MIND' EERILY PREDICT RISE OF AI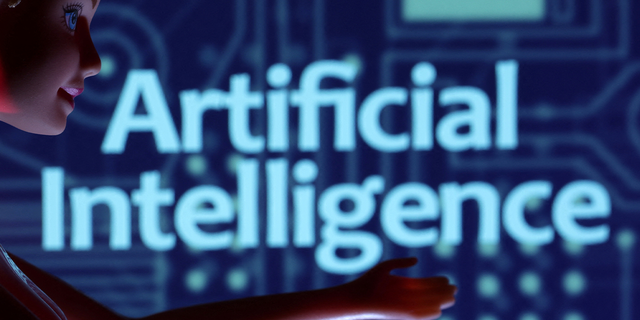 Artificial Intelligence words are seen in this illustration taken March 31, 2023. (REUTERS/Dado Ruvic/Illustration)
"What we wanted to do was create a tutor that really got away from kind of the preprogrammed, scripted interactions that that technology can have with people and turn it into something that was truly dynamic and truly tailored to the student," Tom said. "And so, one of the big breakthroughs with Julian was that Julian could generate questions and generate learning activities on the fly."
The model can also review responses and provide real-time feedback, which Blinken said has allowed them to scale a personalized approach across many more students.
To provide the correct information and ensure accuracy, researchers curate the data and the context that goes into the Julian tool. This is done through an ingestion process where classroom content is fed into the AI. Additionally, Walden faculty reviews what the AI is doing and ensures it prompts the right questions or responses, allowing them to become a key stakeholder between students and the tools.
"AI does fantastic things and is really making rapid advances, but it's not perfect yet," Tom said. "And so, we wanted to have the human piece of it with our faculty being able to come in and review the kinds of questions, the kinds of things that Julian is producing and be able to provide feedback."
COULD AI THREATEN GEN Z'S CAREER PROSPECTS? COLLEGE STUDENTS REVEAL CONCERNS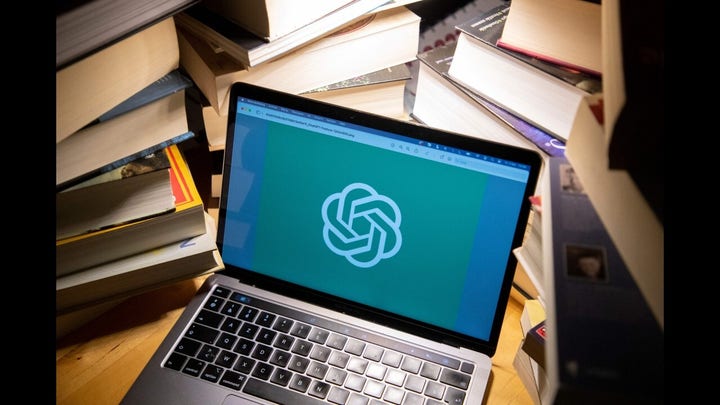 Video
Educators from the K-12 level up through higher education have expressed great interest but also concern about AI. In January, The New York City Department of Education banned access to the popular artificial intelligence tool ChatGPT over fears it would harm students' education and enable them to cheat easily. New software has been released, with mixed results, that claims to detect if AI was used to complete assignments.
However, others have fully embraced the technology, urging students to engage with the latest models to better equip themselves for success in the future workforce. Some experts have claimed that AI will positively disrupt an outdated education system and provide better access to low-cost, high-quality knowledge.
In the case of Walden University, Tom said he believes there is "more promise than peril" in how AI can benefit education and society at large.
"The great thing, whether it's Julian or Linda or Charlotte, is that students can really come back and practice multiple times," he said. "And so, whereas you might only get time with a teacher or a tutor, you know, once a week or when they have office hours, you're able to engage with [these models] when it's convenient to you and when it's on your own terms."