FIRST ON FOX: The White House on Friday doubled down on its warning that the Republican budget plan would hurt border security, leading to thousands of job losses at Customs and Border Protection, as the sides spar over the economy and how to deal with the ongoing migrant crisis.
"This week, nearly every House Republican voted to hold the American economy – including millions of jobs, businesses and retirement accounts – hostage unless they are allowed to lay off thousands of Border Patrol agents," White House spokesperson Andrew Bates said in a statement.
Republicans in the House passed a debt ceiling bill this week that would raise the debt ceiling, cut spending and cap future spending. President Biden has called for a debt ceiling increase without conditions.
WHITE HOUSE BLASTS HOUSE FREEDOM CAUCUS BUDGET PLAN ON BORDER SECURITY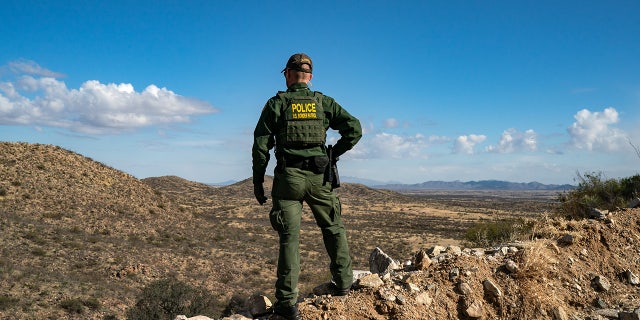 A U.S. Border Patrol agent stands on a cliff looking for migrants who crossed the border wall between the U.S. and Mexico near the city of Sasabe, Ariz., Jan. 23, 2022. (Salwan Georges/The Washington Post via Getty Images)
With an impasse approaching, the White House is signaling that it wants to take aim at Republican House members for the cuts that it says are threatening the economy.
Bates was referring to a March analysis by agencies and the Office of Management and Budget that it says shows the proposal "will make our border less secure" and cut funding for 2,000 Customs and Border Protection staff.
BIDEN ADMIN WARNS MIGRANTS THAT ENTERING ILLEGALLY 'WILL RESULT IN REMOVAL' AMID FEARS OF POST-TITLE 42 SURGE
Republicans pushed back against the claim at the time, calling it "smear and fear."
"The president complaining about anybody's actions or success on the border is like a pyromaniac talking to people about fire prevention," House Freedom Caucus Chair Scott Perry told Fox in March.
But now, as the proposal has passed through the chamber, the White House is doubling down on the analysis, warning that the Republican budget will harm national security.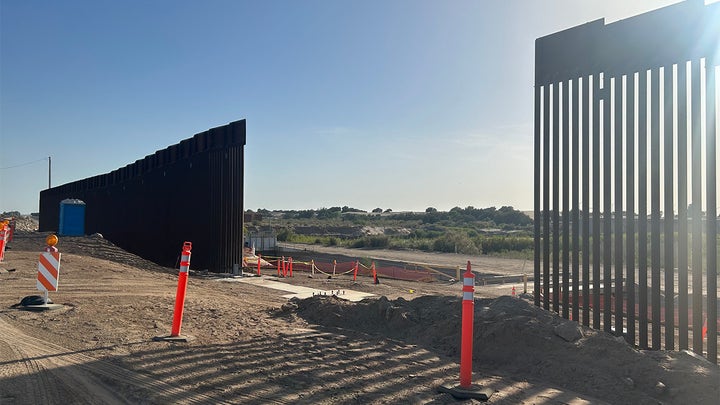 Video
"The extreme MAGA Default on America Act would impose these damaging cuts for our national security in order to make room for deficit-increasing tax giveaways to rich special interests, including billionaires and multinational corporations," Bates said.
The statement comes amid existing tensions between Republicans and the administration over the ongoing crisis at the southern border. Title 42 will end in a matter of weeks, leading to concerns about a new surge of migrants on top of the historic numbers seen in recent years.
BIDEN ADMIN TO SET UP MIGRANT PROCESSING CENTERS IN LATIN AMERICA AS TITLE 42 SET TO EXPIRE
The departments of State and Homeland Security announced plans Thursday to both stiffen penalties at the border while expanding asylum pathways in the hemisphere ahead of the order's expiration.
Republicans in the House Judiciary Committee and Homeland Security Committee have introduced legislation that would overhaul the asylum system, restart border wall construction and increase Border Patrol agent numbers by 3,000.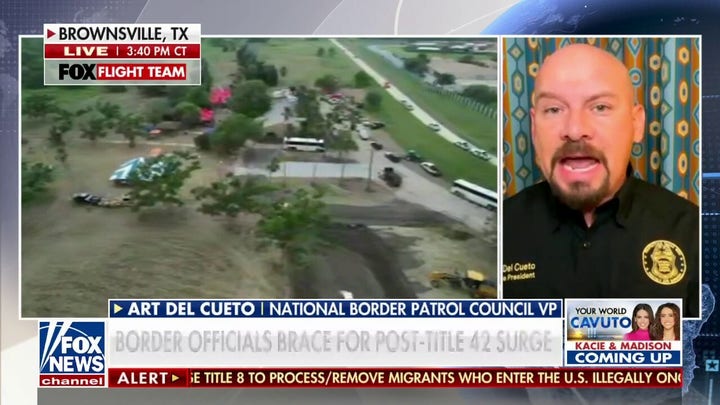 Video
Republicans have painted the proposals as a necessary response to a crisis they have said has been fueled by administration policies, including the rolling back of Trump-era policies. The administration has pushed back, accusing Republicans of failing to provide adequate funding and back necessary immigration reforms in Congress.
The White House criticized the latest proposal in the House too, with Bates saying it would "force Americans to waste even more money on an ineffective border wall and treat minors brutally."
"This comes after years of many of them voting against the unprecedented border security funding that President Biden has delivered," Bates said. "And years of obstructing President Biden's assault weapons ban, which protects one of drug cartels' main ways to obtain AR-15s.
CLICK HERE TO GET THE FOX NEWS APP
"Let that sink in. With this week's vote, House Republicans looked their constituents in the eye and said that they are willing to single-handedly trigger a recession unless they can fire thousands of Border Patrol agents. And, in doing so, they extended a long and alarming pattern of undermining our national security at the border."